A 50 mile trail run traversing forested, rolling terrain during the height of Virginia's spring beauty. The run's unique character includes a Civil War theme that honors the battles that occurred here over 150 years ago.
Welcome to the website for the Bull Run Run (BRR) 50 mile race. Established in 1993 and put on by volunteers from the Virginia Happy Trails Running Club, the BRR is one of the oldest 50 mile races in the country. The accessible course, reasonable entry fee of $125, and 13 hour time limit makes it an excellent first 50 miler.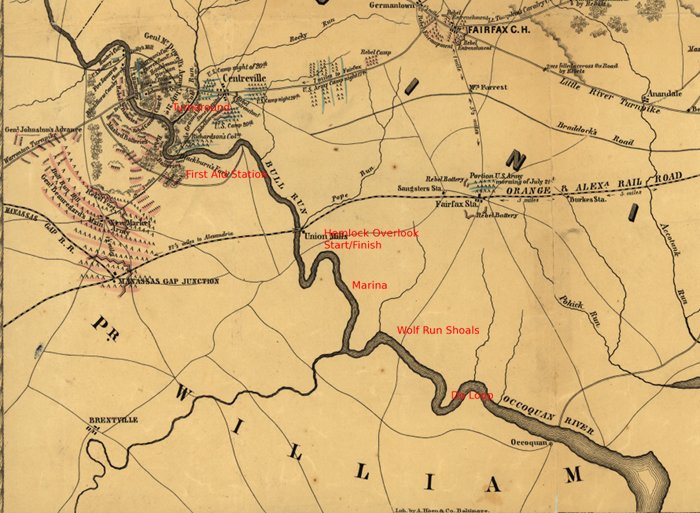 Please use the navigation menu at the bottom of the page to explore the BRR web site.