Vicki's Death March
Often referred to as "Shenandoah's National Park's greatest hits," this 25-mile loop's highlights include White Oak Canyon, Hawksbill, Stony Man, all connected by beautiful ridge running on the Appalachian Trail.
Date

Start location

Start time

Distance

Total ascent/descent

Run organizer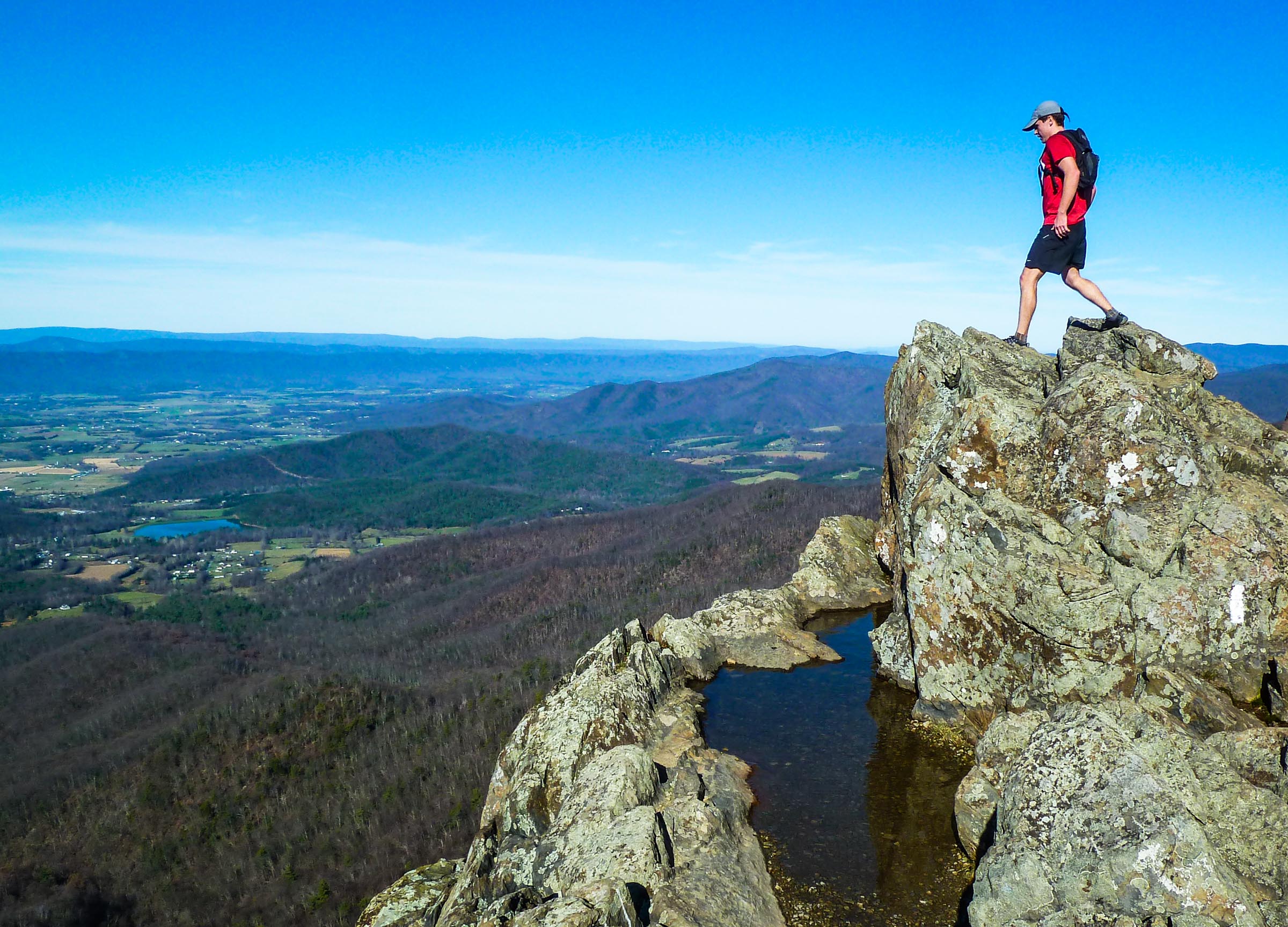 Vicki's Death March is an annual VHTRC run usually held on "Black Friday" (the day after Thanksgiving).
For more information, see the route and maps on Furbutt's Favorites.
We meet at the main Old Rag mountain parking lot on Route 600 near the hamlet of Nethers (location of the start). If you have not been out to Old Rag in a while, note that the National Park Service opened up two new primary parking lots in the summer of 2020. The former primary lot - with its great grassy expanse, right alongside Route 600 - is now utilized solely as overflow parking after the new lot and the neighboring bus lot fill. These new lots are just short of a half-mile past the old grass lot.
The VDM group start time will be 7:30 AM sharp. Though it is not a race, so feel free to start earlier or later if that better suits. The run is a tad over 25 miles, covering some of the more scenic sections of Shenandoah National Park — certainly some of its more popular trails.
Route details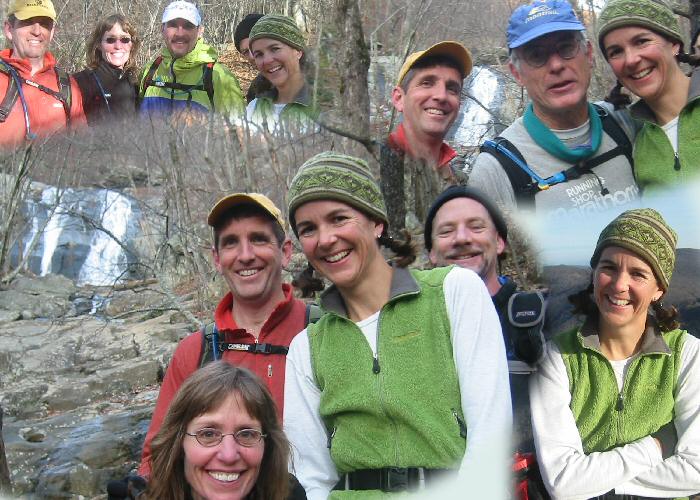 For those not familiar with this course, it is special and you should plan to join us. We will go by Old Rag (climbing Old Rag is optional — hell, all of this is optional); head up White Oak Canyon and its spectacular series of waterfalls; hike up Hawksbill to the highest point in the Park for a 360 degree view; then run north on the Appalachian Trail to Skyland, Stony Man and Little Stony Man, before finishing up with some easy miles down to the infamous Corbin Cabin and along the Hughes River in Nicholson Hollow area to return to the starting point. Vicki's Death March is a veritable "best of" Shenandoah National Park.
Vicki's Death March: aid stations and landmarks

| Aid station/landmark | Distance (mi) | Elevation (ft) |
| --- | --- | --- |
| Old Rag Parking Lot | 0.0 | 780 |
| Hawksbill Summit | 10.8 | 4,050 |
| Aid: Skyland | 15.6 | 3,700 |
| Stony Man Summit | 16.5 | 4,010 |
| Old Rag Parking Lot | 25.3 | 780 |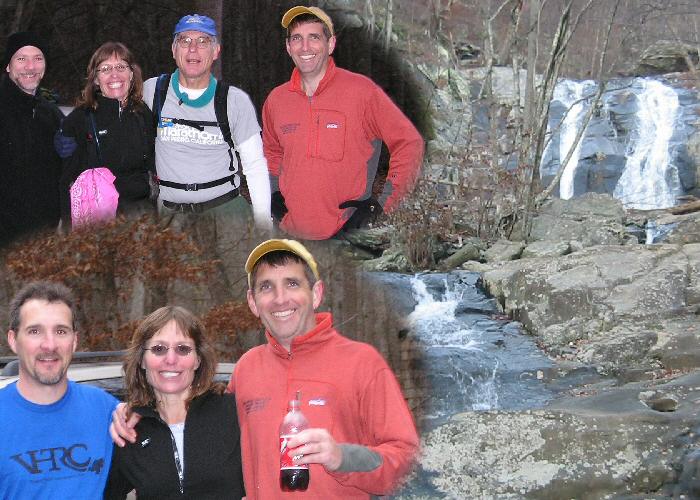 Most runners are able to do this run in 6–8 hours. Add a solid hour if you do the "Keith Knipling variation" and hike up and over Old Rag at the beginning. If you are a faster runner, you should plan on joining Keith for this bonus summit! The Old Rag troop generally overtakes the rest of the VDM crew somewhere between Hawksbill and Stony Man.
Most of the climbing at VDM is in the first half, and most of the easier running occurs after scaling Hawksbill. There are several options to cut the run short — and there are options to lengthen the run as well, particularly by doing the Keith version of the VDM. Traditionally, runners sort themselves out into similarly-pace groups through the early fire road climbing. Groups and individual runners will often overlap at some landmark locations — particularly up on Hawksbill, at the Skyland aid break, and out on Stony Man. There are usually a range of speeds among the Death March participants, so you generally should be able to hook on to a fast, moderate, or slower-paced runner or group to fit your needs.
While the parking at Old Rag is technically free, entering Shenandoah National Park is not, even on the trails. If you don't have a National Park pass, then the current fees are $15 for an individual or $30 for a carload of up to four. The rangers have kindly let up to four runners in on the basis of a single runner's National Park pass, but if you don't have a pass, hopefully you will pay to help support the park! You will want to carry the pass with you in case you are asked to produce it at the Whiteoak Canyon trailhead.
There is no planned aid, so carry what you need, and bring a method of payment for any "snickety snacks" you may wish to purchase at Skyland Resort. There are bathrooms and water at Skyland, and also a snack/coffee shop in the primary lobby of the main building. This is the last weekend of the year that Skyland Resort is open for the year, with its soda machines in addition to the coffee shop and bathrooms. Plan on aid ONLY at Skyland, so don't forget to carry cash/card for snacks! And carry your National Park pass and ID with you, as well, to show at the entrance to the lower White Oak Canyon section of the trail, which most runners reach about an hour or so after leaving Old Rag at the start.
As this run is held in the mountains of western Virginia in late November, the weather more often than not is more like early winter than the fall. And it almost always changes as you make your way up from the eastern slope to the ridge line to Skyline Drive. The wind chill on the Appalachian Trail can be considerably colder than the early climbing miles and late miles back down to the Old Rag parking lot. Dress, or otherwise prepare, accordingly!
Aid
Food and drink is available at Skyland (mile 15.6). So, be sure you have money or a card. As this is the final weekend of the season for the concessions at the dining hall, the pickings can be unpredictable, but you should be able to get coffee, soda, sandwiches, chips, cookies and pastries. Water and bathrooms are also to be found. If someone volunteers to step up to provide aid at the trailheads on either end of the course along Skyline Drive, that would be welcome, but it is not planned.
Park fee
Each runner is responsible for paying the Shenandoah National Park entrance fee. If the rangers on duty at either the Old Rag or Whiteoak Canyon trailheads, they will ask to see your pass, so carry it with you. While we usually leave prior to rangers reporting for duty at either trailhead, that is not guaranteed. And you will almost certainly need to show your pass when you return to your vehicle at Old Rag parking in the early afternoon. Plus, we all want to be good stewards of the parks, so we know you will want to either have an annual National Parks card, or pay the SNP entry fee.
Après-run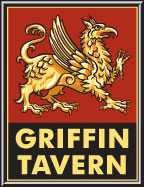 The run is only the first part of the fun. You will also want to set time aside after for the equally traditional post-run sojourn into the village of Flint Hill (which is located on Route 522, on the way back to the D.C area) for lunch at the Griffin Tavern. Very comfortable atmosphere, good food, and good beer — plan to join "Vicki" for a late lunch there after the run! She particularly recommends the burgers and fries, and the Starr Hill Pale Ale from Charlottesville.
RSVP
This is not an official VHTRC event so there is no formal sign-up. This is not a race, so no one will be keeping score. Quatro is coordinating the run, as it is, so email him if you have questions. See the contact link in the sidebar.
Reports/photos from prior years of the VDM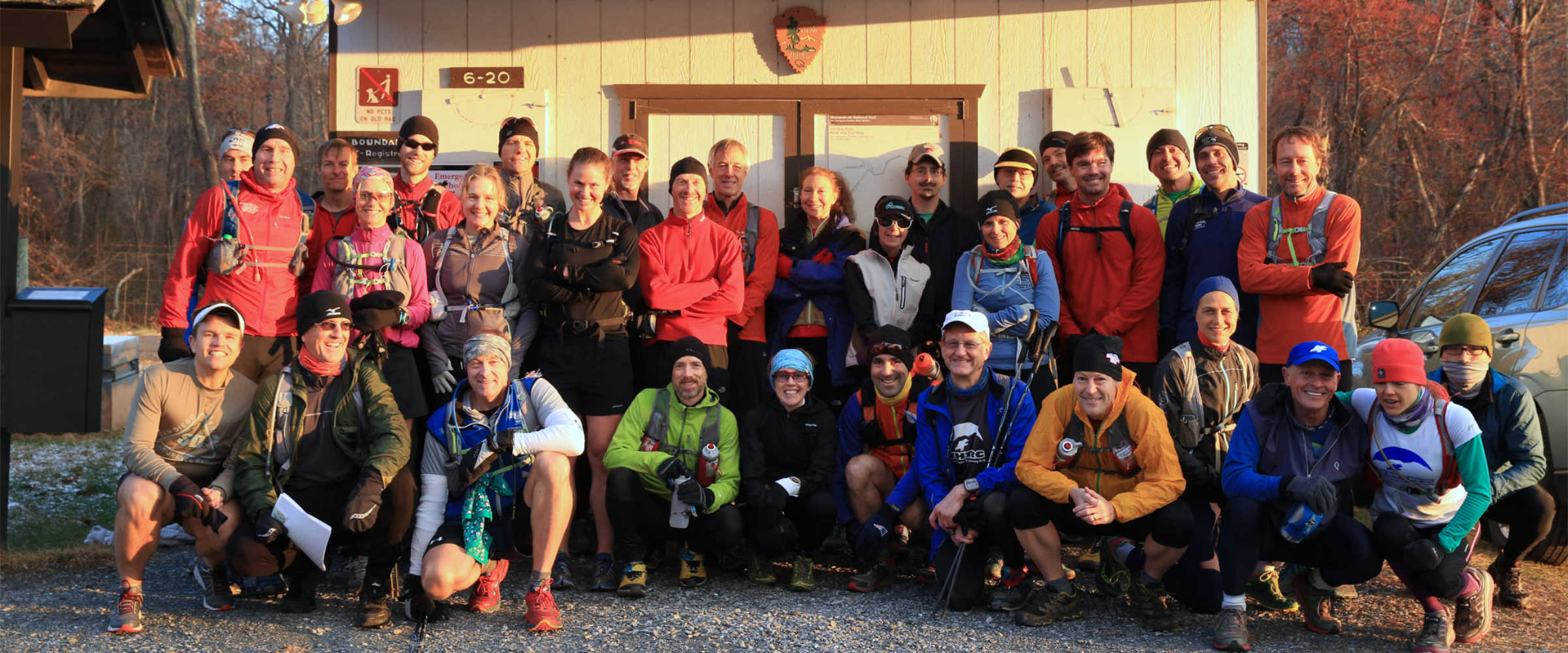 Last updated January 29, 2023