Three runs are planned (winter weather conditions permitting, of course). These runs will be totally self-supported, with more details noted in the specific event boxes below. Those who complete all three will have covered roughly 98% of the total BRR 50 course prior to race day. So, there is that. But more to the point, these group runs are fun! So plan to come out to join us for one, two or all three. Get all your studying out of the way prior to the 50 mile final exam on April 15th.
There is one other free VHTRC event that is supported on the BRR course: the VHTRC's annual Christmas Party of a run, the Magnus Gluteus Maximus (MGM 50k). The MGM 50k course covers most of the final two-thirds of the BRR 50 miler course on the Bull Run-Occoquan Trail (the BROT), and on the horse trails of Fountainhead Regional Park that are fondly referred to as the Do Loop.
Questions? Comments? Smart remarks regarding the training runs? Contact Katie and Q; we look forward to seeing new friends and old out on the BROT this winter!
2023 training runs
BRR Training Run #1 (The North)
Come out and get some easy rolling miles on the Bull Run-Occoquan Trail! Starting at the Hemlock Overlook Regional Park trailhead at the end of Yates Ford Road at 8 am, this run will cover the northern section of the course that makes up the first 17 miles of the BRR 50 Miler.
Since it is can be easy for the uninitiated to get lost, "Death by Do Loop" is a chance to become familiar with this section of the course while seeing how many laps you can do.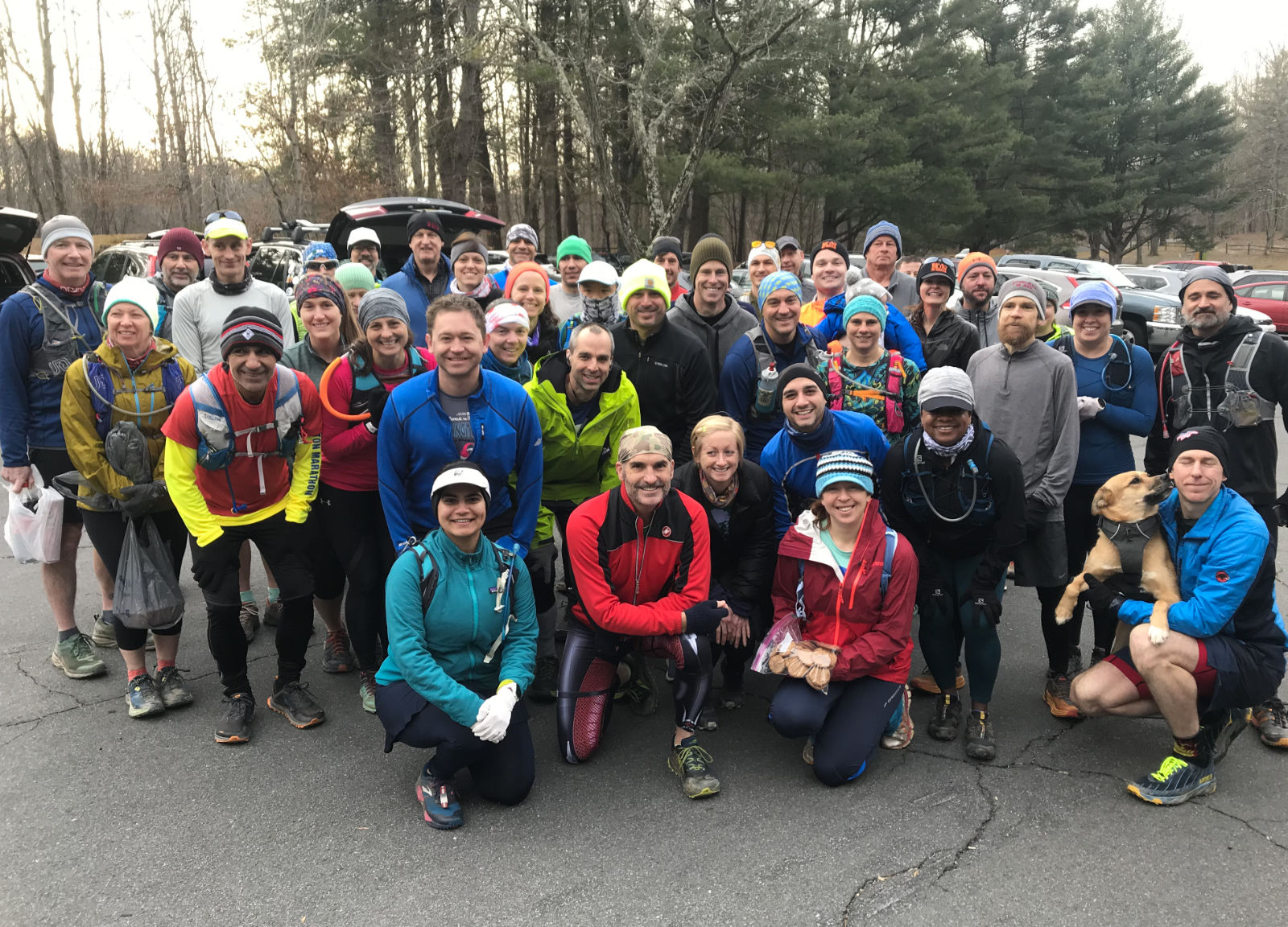 Weekly training runs
Missed a training run? The VHTRC holds weekly training runs in Rock Creek and Great Falls parks. No sign-up is required for these.
Last updated November 4, 2022