The Bull Run Run is a 50 mile run hosted by the Virginia Happy Trails Running Club, traditionally in early April of each year. The race is held on trails that parallel the Bull Run and the Occoquan River along the Fairfax and Prince William county line in Northern Virginia. The course traverses forested, rolling terrain. Less than 1% of the course is on asphalt. The remainder is generally single-track dirt. There are a handful of small stream crossings, particularly in the first out-and-back section of the race course. Most of the trails drain well, but historically this early spring race has at least some muddy sections, and much more so in wet weather. While certain very short sections are rocky, and the trail can offer a few roots and other challenges, the trail is, on the whole, not technical in nature.
The event is held in the height of Virginia's spring beauty. While we have had both warm and cold weather, brutally hot, humid weather on race day is unlikely. Most years the weather is pleasant, but some years the race has been held on one of the first truly warm days of the year; in other years it has been chilly, with snow a remote possibility.
When
The 2024 Bull Run Run will start at 6:30 AM, Saturday, April 6th, at Hemlock Overlook Regional Park, located near the picturesque village of Clifton in Fairfax County, Virginia. The race has a 13-hour limit with intermediate soft and then hard cutoffs. We do not offer early starts. Runners who come in to an aid station after a soft cut off should know that, historically, their chances of finishing the race under 13 hours are low, but they will be allowed to continue the race if they wish to do so. Those missing a hard cutoff must withdraw from the run.
Note: The information below is for the 2023 Race and will be updated prior to entry opening for the 2024 Bull Run Run 50 Miler.
Rules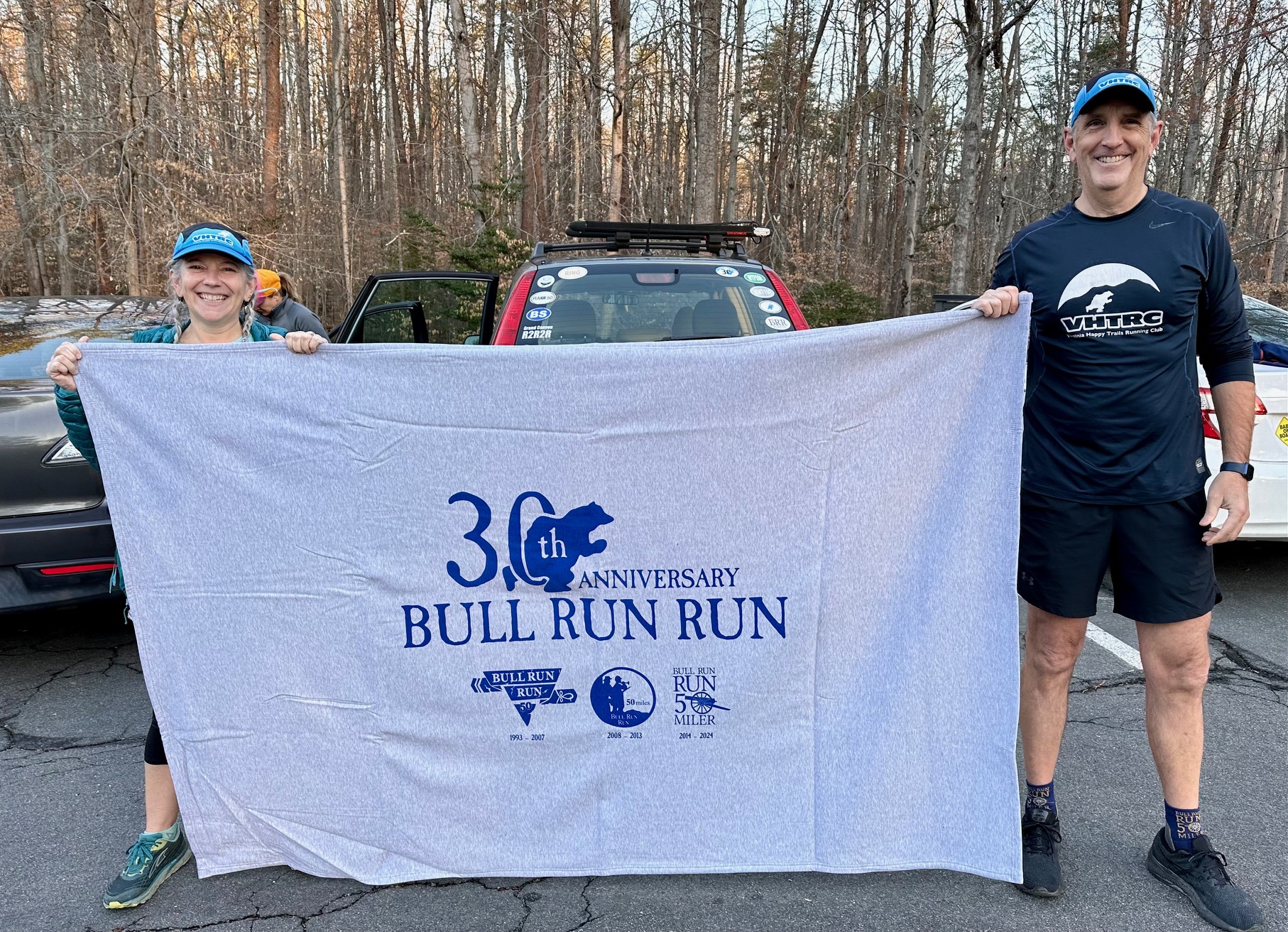 Yes, we have them. We try to have reasonable rules and only what we need. We ask that you review the rules and comply with them. We are hang-loose and fun-loving, but we have our anal streak, too. Please humor us and review the Rules - Warnings - Frequently Asked Questions.
Hospitality — Entry Premium and Food
The Bull Run Run is noted for good entry items and finishers awards, and this year's race will be no exception. All entrants in the 2023 race will receive a wearable entry item. The finisher's award is still very much to be determined.
We will not be holding a pre-race dinner at Hemlock, as we do not anticipate having access to the buildings at the host site, as we have in the past. We are planning to have light fare available pre-race on Saturday morning, and to have our now traditional and highly-anticipated post-run barbeque.
Accommodations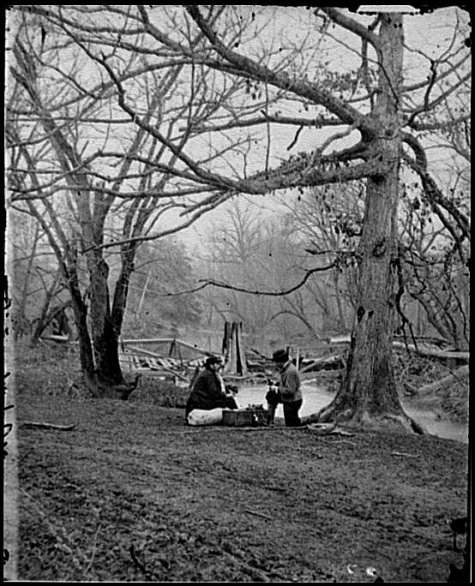 In years' past we have offered accommodations in the cabins at the host site, Hemlock Regional Overlook Park. This year those cabins will not be opened to the runners. Camping in open areas behind the building complex at Hemlock will be allowed for those who wish to pitch a tent on Friday night. Those interested in Friday night camping must arrive before the end of packet pickup at 7 pm, as the entrance gate will be closed after that time. There is no camping permitted after the race.
Sorry, no RV-type vehicles permitted at Hemlock Overlook. Please do not drive your RV to the event at all. We don't have room for it.
Awards
All finishers will receive a quality premium. Any twenty, fifteen, ten, and five-time finishers will receive special recognition. There will be awards for male and female winners of each age division (open, masters, seniors, and super-seniors). We will not have formal awards ceremonies this year, but instead will endeavor to present awards once winners are identified. We don't mail awards.
The highly popular team competition will once again be held in 2023. We will also have awards for teams in several categories. Team information
We have discontinued the competition between the North and South "armies" starting with the 2022 race. We felt it was no longer appropriate to ask runners to choose between running on behalf of the Confederacy or the Union. The race will continue to commemorate the battles that made the Bull Run famous by retaining the Civil War logo and theme.
Questions
Please check this Web site first including the FAQs, then if you still have questions please contact the RDs.
Last updated April 17, 2023