Elizabeth Furnace 50 km
A rocky, technical 50 km near the northern end of the Massanutten range. Named for nearby Elizabeth Furnace, one of four iron blast furnaces operated in Fort Valley during the 19th Century.
Entry

Entry opens on Monday January 15, 2024 at 9:00 am. Entry will be limited to 75 runners.

GPX file

Print or download

In charge

Reports

Course records
The course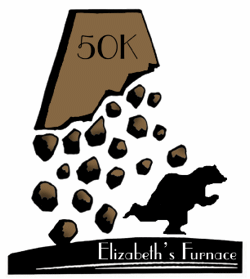 The Elizabeth Furnace 50K course is very challenging, composed primarily of mountainous, technical single-track trails, with some stretches of fire roads. Since the event is being held in the mountains in late winter, the weather can be unpredictable, so be prepared! Virtually the entire course is forested, so blowdowns and other trail obstacles may be encountered. Under normal conditions there will not be any significant stream crossings, but wet feet and mud are likely on the Mudhole Gap and lower Sherman Gap portions of the run, and in wetter years, on other portions of the course. And the five stream crossings in the Mudhole Gap section may, under unusual circumstances, turn into significant water obstacles (ask those who were there about 2010). If you are not used to running for extended periods unaided on very technical trail without course markings, you may want to pass on this run.
Many of our events tend to have a fairly large number of entrants that ultimately drop from the field. We understand that circumstances will change for some of you between the time you enter in early February and the event week in mid-March. But please take the time to check your calendar, your shape and your genuine interest in racing in the northern section of the Massanutten Mountains in March before you pull that trigger and join the runner list. Of course if you enter and then find that you will not be able to join us for the event, your email to Q or Bur alerting us as early as possible will be very much appreciated, and may even let another fellow runner gain your slot. This applies to wait listed runners, as well. If you know you won't be able to run even if you are still on the wait list, it is helpful to know this so we can move the other wait list runners up accordingly.

All runners who are not intimately familiar with this course should carry turnsheets describing the various blazed trails that will be followed over the course of the run. The turnsheet may be downloaded in the sidebar. Be sure to print it out and bring it with you, as it won't be available at the start. There will be no other trail markings other than the blazes.
If you are prone to getting lost on mountain runs with unmarked trails, then this run is not for you. If you are color-blind, this run also may not be for you? The course is well marked, but it is marked only by the blazing along the trails. This course has a LOT of turns. In fact, a slight variation on the old Yogi Berra dictum applies to the EFA 50k: If you come to a fork in the trail, take it. At just about every opportunity the runner has to change from one trail to another, with a different color blaze, the course will call upon you to make that turn.
Anyone doing this run might also want to consider downloading a GPX file, which is available in the column on the upper left for your use during the run. As this course winds back on itself in places, you will want to not rely solely on the GPX file, but also reference your turnsheet to confim you are heading the right way at all trail junctions!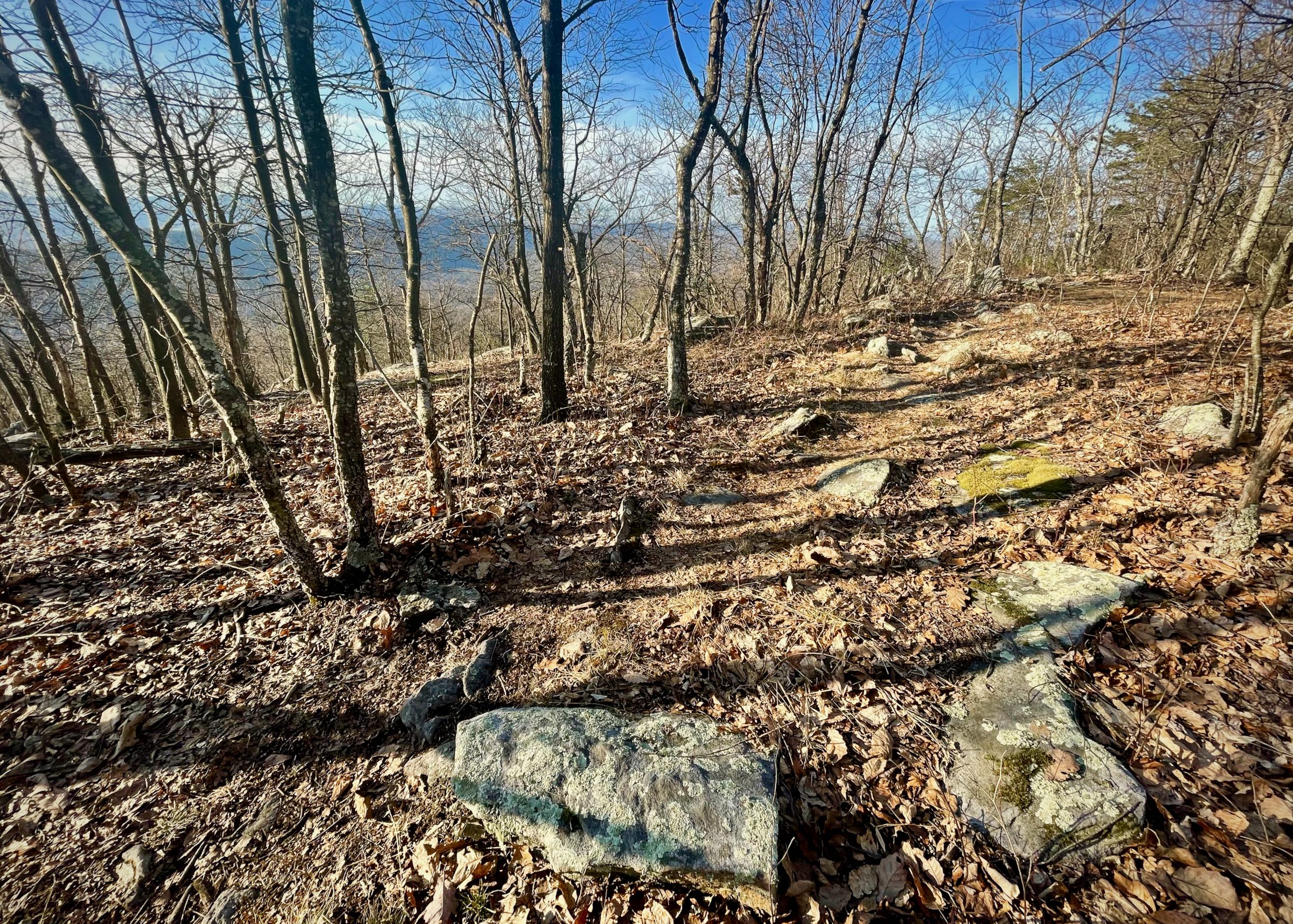 Aid stations
This fat ass event will have relatively limited aid. Much of this course is inaccessible except on the trails at this time of year, since the Forest Service has to close some of their unpaved roads during the winter. The runners will provide most of their own aid. Each runner in the field should bring their own specific items that will be accessible at the two aid stations. Seal your food items up in two Ziplock bags, labeled with your name on each, and bring them to the check-in at the start. Each will then be waiting for your at Mudhole and at the Furnace. We will endeavor to get them back to the finish once volunteers return from each aid station. We will supply the standard liquids (water, Gatorade, coke and ginger ale), and a smattering of other light snacks like cookies and chips, so add other food items you may wish to have at mile 10 and at mile 22 in your two sealed and labeled bags.
| Aid Station | Split | Cumulative | Cutoff | Map |
| --- | --- | --- | --- | --- |
| Mudhole Gap | 10.3 mi | 10.3 mi | | |
| Elizabeth Furnace | 11.5 mi | 21.8 mi | 2:30 pm | |
Plan for a fun post-run gathering in the Signal Knob parking lot after your finish, as well!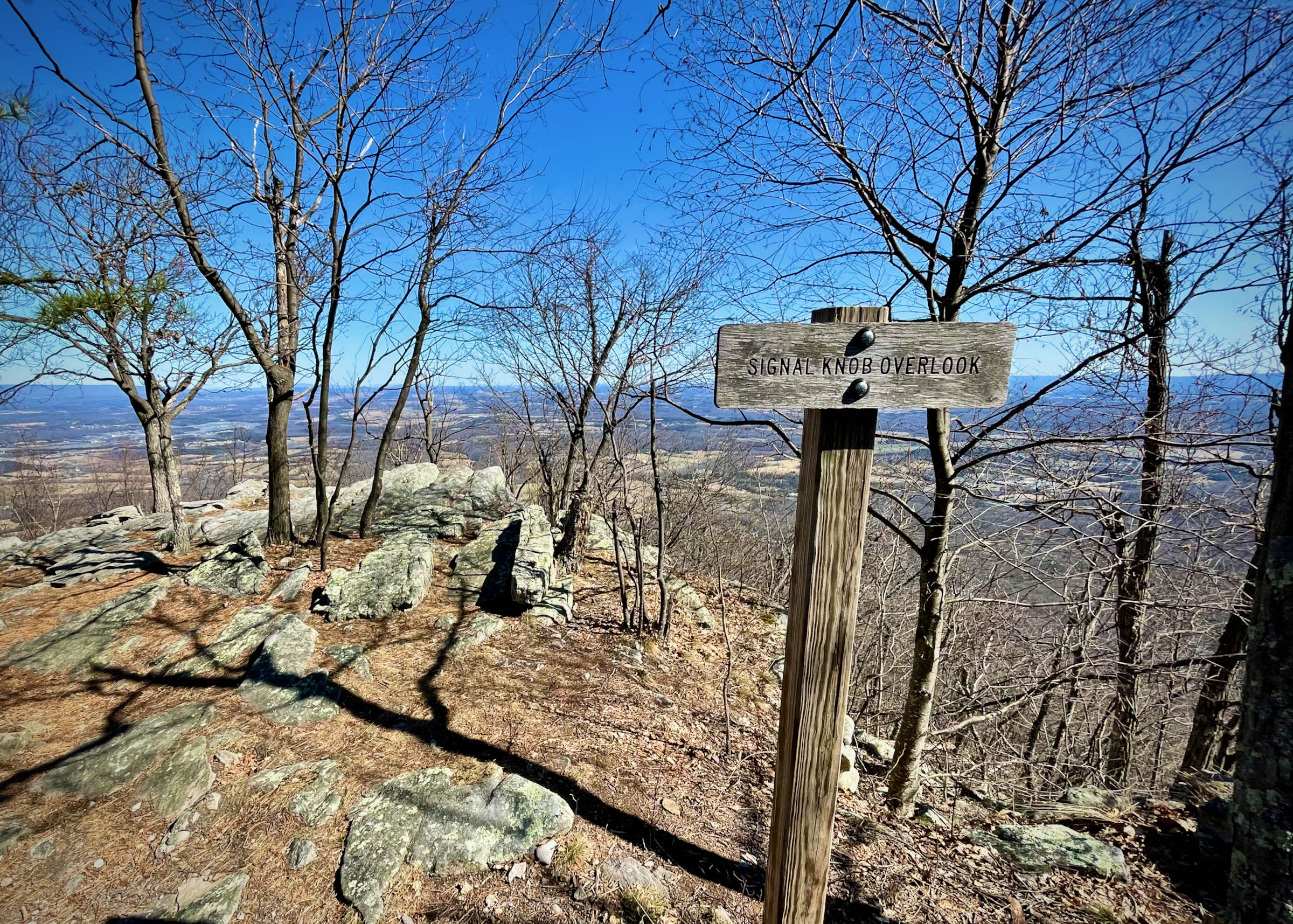 Cutoffs
There is only one cut off: Runners arriving at the Elizabeth Furnace aid station at 21.8 miles after 2:30 PM will be asked not to continue — not that anyone getting there after 7-1/2 hours would be likely to try to continue, especially with the evil climb on the pink trail up to Sherman Gap looming. That final loop of Sherman to Shawl gaps, with a particularly rocky and rolling section of ridge trail connecting them, takes most mid and back of the pack runners close to the 3 hours to negotiate. It is not easy — but it is great training and big fun!
Volunteers
If you can't run but want to come out and play anyway, we would be happy to get some help from volunteers. Ideally, we would love to have a couple of volunteers at the Mudhole Gap trail head to man that aid station; additional volunteers to help at the Elizabeth's Furnace aid station; and finally a couple of volunteers to handle the finish line with the RDs. Please contact Quatro Hubbard or Mike Bur if you have any questions about the Elizabeth's Furnace 50K.
2023 volunteers
Mike Bur
Quatro Hubbard
Dave Woll - Mudhole Gap
Quinn Drummond-McGlinchey - Elizabeth Furnace
Carrie Drummond - Elizabeth Furnace
Diego Castro - Elizabeth Furnace
Jeff Best - Signal Knob Café
Ashley Carr - Signal Knob Café
Brian Carr - Signal Knob Café
Homer Komthirath - Signal Knob Café
Directions to the start at Signal Knob:
From the DC Beltway (I-495) take 1-66 West approx. 60 miles to US 340 south (Exit 6, - the second Front Royal exit). Follow US 340 south 1.1 miles to the traffic light at VA Route 55. Turn right onto VA 55 and follow it west for 5.2 miles to Waterlick. Turn left (south) onto VA Route 678. Follow VA 678 1.8 miles into George Washington National Forest, and a total of 3.4 miles to the marked entrance of the Signal Knob parking lot, located on the right-hand side of the road. Parking can get a little tight on a nice mid-March day, even in this large lot. If you can carpool, please do so; and when parking take care to do so without wasting space. Map.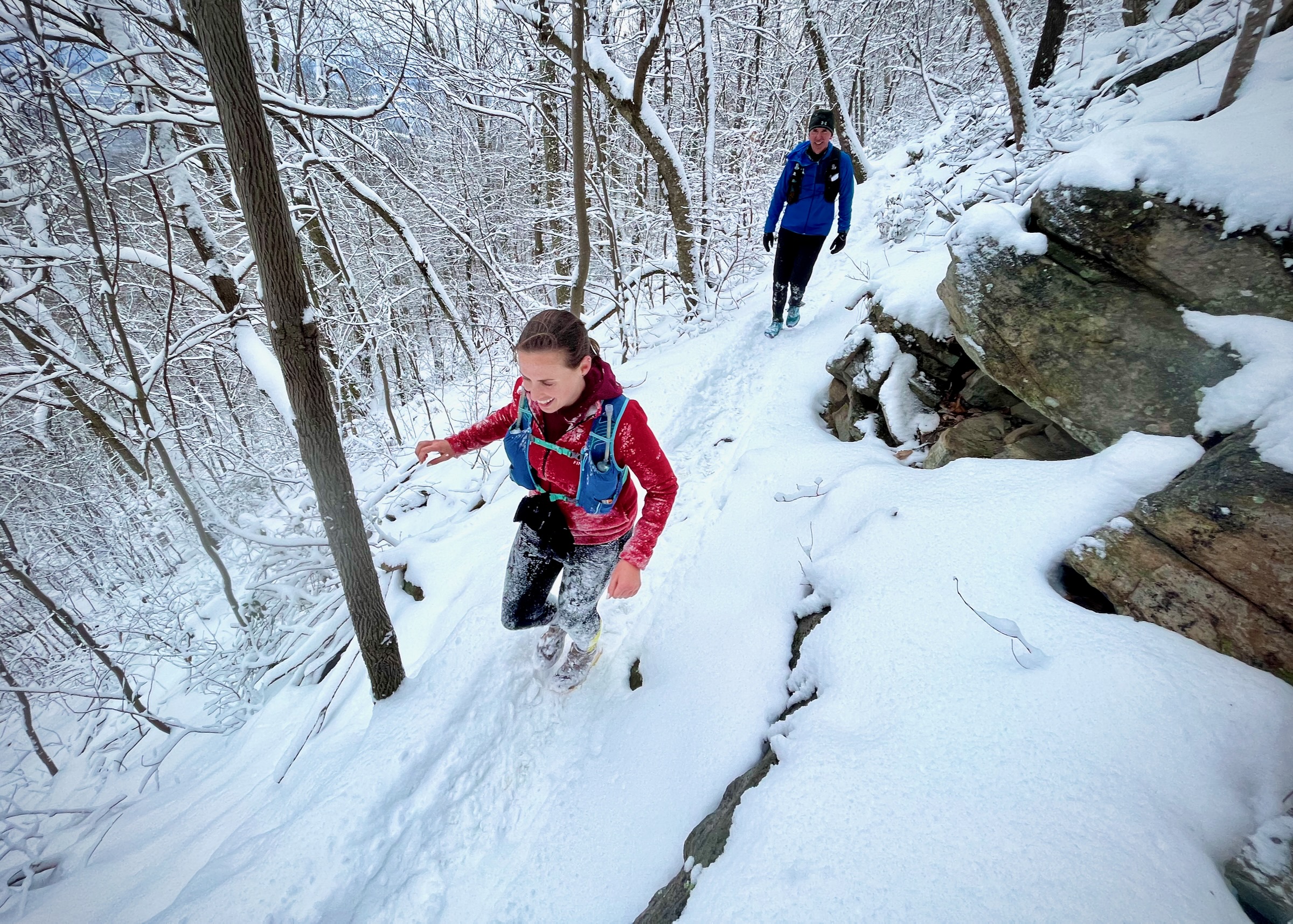 Last updated March 13, 2023
Club Event Participant Medical Policy
This is an event with very real risks to your well being. The VHTRC does not provide medical care for runners at this event. Runners are responsible for their own health, safety, and well being at this event. No doctors, nurses, or emergency medical technicians, or anyone with any medical training are available along the course, at any aid station, or at the finish. The club does not supply any medical goods or services, including bandages, splints, antiseptic, or Ibuprofen or any other drugs to maintain the health of runners. Physical, medical, and emergency care is the runners' responsibility. In case of an emergency, we will endeavor to get local emergency personnel to an injured runner as soon as possible. Since most of our events are in remote areas, medical care may be far away in distance or time. Each year, runners finish — or are forced to drop out — with scrapes, deep cuts, hematomas, dislocations, and sprains. Runners have experienced cuts, bruises, bee stings, and asthma attacks. This is an event with very real risks.