MMT Race Directors — Present and Past
The Massanutten Mountain Trails 100 has been fortunate to have been led by three extraordinary individuals. Here is a little bit about them.
Kevin Sayers
RD from 2011-2022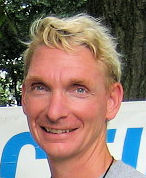 In July 2010, the VHTRC Board selected Kevin Sayers to be the third director of MMT. Kevin is an experienced ultrarunner and race director who lives in Frederick, Maryland.
Kevin's running credentials include a (one and done!) MMT finish in 2000 and completing the Grand Slam in 1998. Also in 1998, Kevin and Tom Green completed the "JFK 100" by running the JFK course from the finish back to the start in time to run the regular race. He has finished the Vermont 100 ten times and the Great Chesapeake Bay Swim (4.4 miles) 25 times… and counting.
Kevin is probably best known to the average ultrarunner for his Web site, UltRunR, which is a compilation of helpful information about ultrarunning.
Kevin has been the Captain at the Centerville aid Station at Bull Run Run since 1999. He is also the race director of the Catoctin 50k and Half Cat, Greenbrier Ultra's, Cow Bone 6-12-24 Hour Run and the Bob Cat 11 Mile Trail Run.
Stan Duobinis
RD from 2004-2010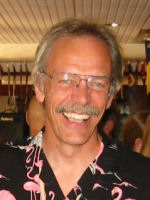 Stan Duobinis took over as race director from Ed Demoney for the 2004 event. The prior year, 117 people had started MMT. When Stan's term as RD ended seven years later, the event filled to 180 people and had a waiting list of 48 more. He put the event on the map, and shepherded it through critical transition and challenge.
Stan's connection to MMT started when he and his wife, Margie Schlundt, finished the first version of the event in 1995 with 6 minutes and 24 seconds to spare. He finished MMT (a bit faster) two other times.
Stan worked tirelessly on the event. He marked part of the course, set up Margie's aid station, and coordinated the finish line. Further, he took care to mail drop bags to runners who had forgotten them, a thankless task that others might find an excuse not to perform.
Stan and Margie have run many other events both in this area and elsewhere. They are Western States finishers and participants in two other California events, Chris Scott's Coyote Four Play, and Scott Mills's San Diego 100 Miler. Like Kevin Sayers, he has done the Great Chesapeake Bay Swim (but not quite as many times). He has long streaks of completions at Kevin's Catoctin 50km and the HAT Run 50 km.
For many years, Stan and Margie also managed the Wolf Run Shoals aid station at the Bull Run Run 50. Besides having every kind of delicacy that a runner could want, the aid station has a theme to entertain the runners. In 2010, the theme was the Wizard of Oz. The aid station is a high point for most BRR runners.
Ed Demoney
RD from 1995-2003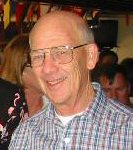 In many ways, Ed Demoney is Virginia ultrarunning. He finished the first Old Dominion in 1979 and has done many other ultras since. There are few major 100 milers in the United States that Ed has not participated in. He finished MMT in 1996. (Ed was RD in '96, but Chris Scott handled race day duties.)
There would be no MMT if it were not for Ed. Others provided input to the beginnings of MMT, but Ed designed the course, found the Ranch, and worked with the Forest Service to get approval for the event. He was the race director for its first nine years.
MMT was not Ed's first directing experience. He was the race director of Old Dominion from 1985 through 1988. Under his leadership, OD was so popular that it needed a lottery to pick the starting field. Ed also founded and directed the old Massanutten Mountain Massacre, a 50-mile run of the east ridge of the Massanuttens. He is still in charge of the Potomac Overlook Trail Runs near his home in Arlington.
Ed has many other interests. He helped organize and manage Food for Others, a food bank, was interim executive director of the RRCA, and is active in his church. He currently serves on the VHTRC Board.
Last updated June 2, 2023