Information
This page and its subpages contain all of the logistical information for the race. Yes, there is a lot.
The run
Start time and place
The run starts at 5 a.m. on Saturday, May 18, 2024 at Caroline Furnace Lutheran Camp in Fort Valley, Virginia (near Luray). The finish line is at the same location as the start. The course closes 36 hours later at 5 p.m. on Sunday, May 19.
The course
The course is a loop in the Massanutten Mountains. Course information.
Runner Support: Drop bags, pacers, and crews
We have information on drop bags, pacers, and crews. We provide support so that you will not need a crew. But your crew is welcome to support you if they comply with the rules for crews.
Lodging
Rustic lodging is available near the start/finish at the Caroline Furnace Lutheran Camp. Reservations must be made in advance. There are also several nearby towns with hotels.
Emergencies
Runners at the MMT are responsible for their own health and well-being. Where to go in case of emergency. See also information on cell phone coverage.

We do not have "medical checks" or medical professionals at the event. You need to take care of yourself. Please read our medical policy before you enter.

Awards
All finishers will receive an engraved belt buckle — silver for under 24 hours, pewter otherwise. There will be awards for the male and female winners in the categories noted below. At least two competitors must start the race in a category for an award to be earned.
Overall
Master (age 40-49)
Senior (age 50-59)
Super Senior (age 60+)
VHTRC
With the exception of the Solo division winner, the winners of the categories listed above can only receive one award. The overall winner will not receive the award for his or her age group. The overall winner may receive the solo division award if he or she participated in the solo division. The awards work down as listed above. The result is that the first VHTRC is the first member of the VHTRC to finish who did not win the overall award or an age group award.
Special recognition is given to 5, 10, 15, and 20 year finishers.
Solo Division
For those runners who complete the event without crew or pacer. Runners may sign up for the Solo Division at packet pickup. More information on the Solo Division.
Post-run celebration and awards ceremony
We have food and refreshments at the finish line that will be free to all — runners, volunteers, crews, and pacers. The awards ceremony will take place in the afternoon. See the schedule of events.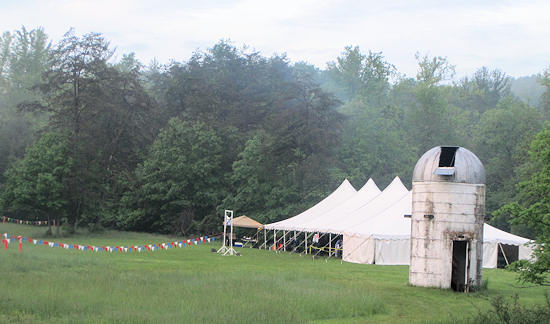 Last updated June 2, 2023