Lodging at Caroline Furnace Lutheran Camp
The Caroline Furnace Lutheran Camp offers great opportunities for inexpensive lodging at the start. This is rustic (think summer camp), but comfortable.
Lodging options
There are three types of lodging available. All are located a short distance from the start/finish area.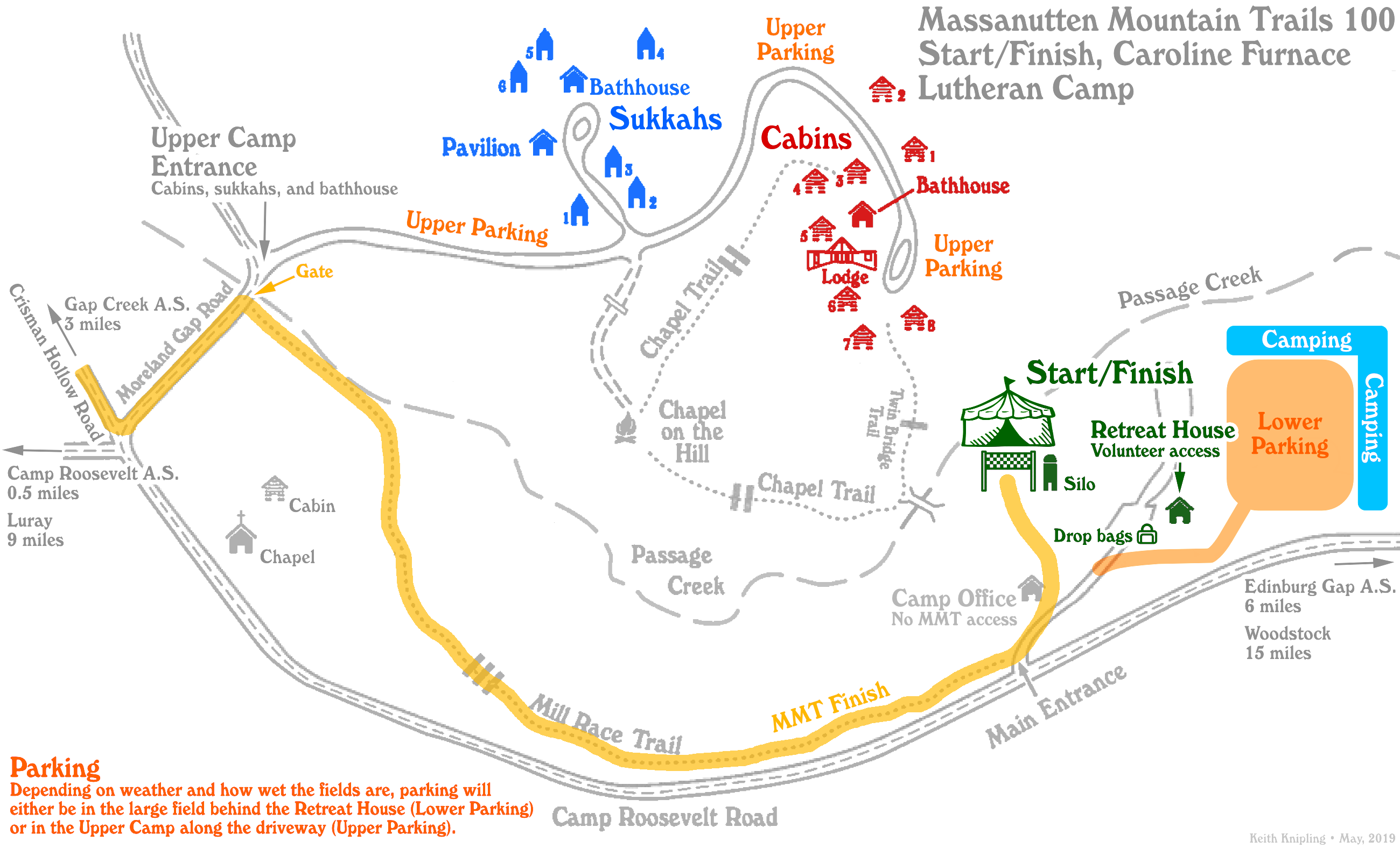 Cabin bunks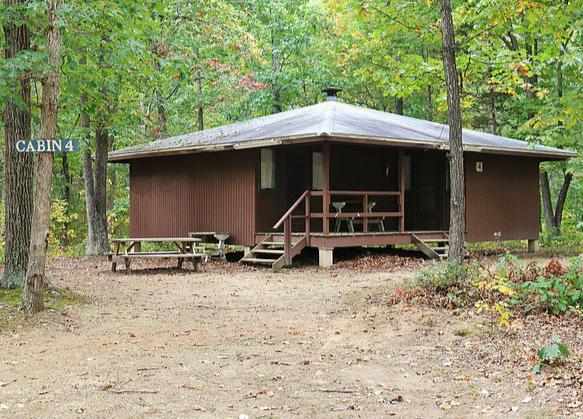 There are six cabins available. Each unit has bunk beds, sleeps 12, and has a half bath. The cabins are clustered near the bathhouse. The bathhouse has showers. You will share a cabin with others.
Sukkah cots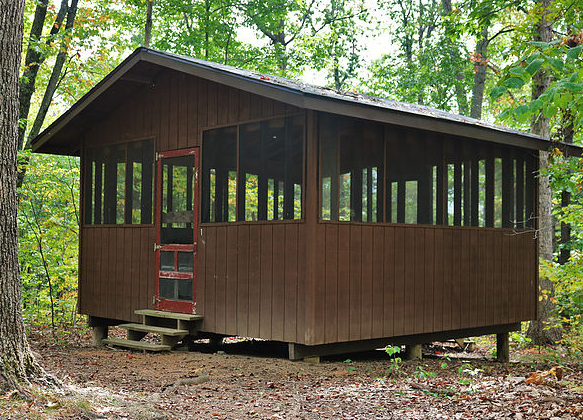 There are six sukkahs available. Each sukkah sleeps eight. These are "three-season" cabins with screened walls. There is no electricity and no bathroom facilities in the units. There is a central bathroom building nearby. The bathroom building has electricity. The sukkahs are a little farther from the start (about ¼ mile further), but they are quieter.
Camping
Tent and car camping is available. (Sleeping in your car is considered camping, and you must pay for it.) Camping is permitted near the cabins or the sukkahs and their bathhouses. No hard-sided campers (RVs, etc. are allowed.)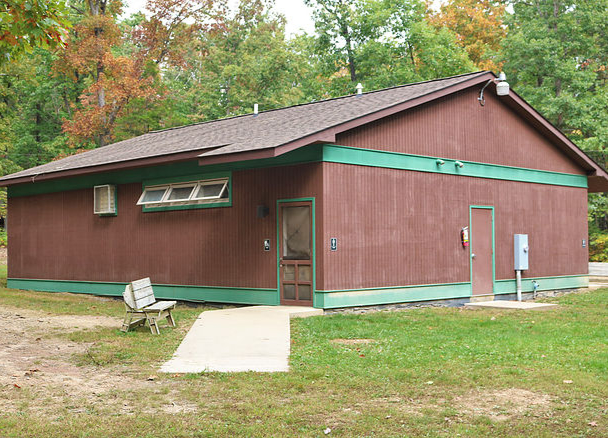 Costs
The cost for the weekend (Friday through Sunday, but not Sunday night) of these facilities is:
Cabin bunks: $30 per person.
Sukkah cots: $10 per person.
Camping: $10 (additional people in same tent or car $5).
Additional Friday Night Dinner for Non Runner: $5 per person.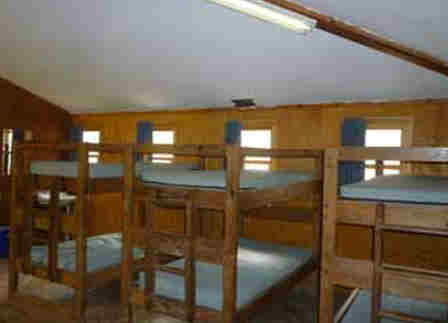 General considerations
Check-in is not earlier than 9 a.m. Friday. If your travel arrangements require an early arrival on Thursday, then you must pre-arrange that with the Race Director. We will allow a maximum of 10 runners to check in on Thursday. Thursday check-ins are invited to join race management and trail volunteers at the Retreat House for Thursday dinner and conversation. You're still required to pay for camping, but the cost of dinner is a beverage donation to serve six people. Left over beverage will then be donated to the volunteers for the duration of the race.
You will need to supply your own bedding, pillows, towels, toiletries, etc.
The cabins and the sukkahs have matresses.
You will need a flashlight to navigate at night. There are no lights or electricity in the sukkahs.
No dogs are permitted anywhere on the Camp property. Do not bring your pet.
No one under the age of 14 is allowed in a cabin unless the whole cabin is rented by the same family
On-site lodging reservations
Last updated October 31, 2023