26th Running
VHTRC Massanutten Mountain Trails 100 Mile Trail Run
Fort Valley, VA
Saturday, May 14, 2022
145 starters, 90 finishers
62% finishing rate
Results
Entrants
Report
Under generally cool, overcast skies, 145 runners tackled the 26th Massanutten Mountain Trails 100. After a two-year COVID hiatus, the field was about 30% smaller than usual. But those runners who toed the line were treated to some of the best running conditions at MMT in recent memory. It was a welcome change from the scorching race we had in 2019, the last time MMT was run.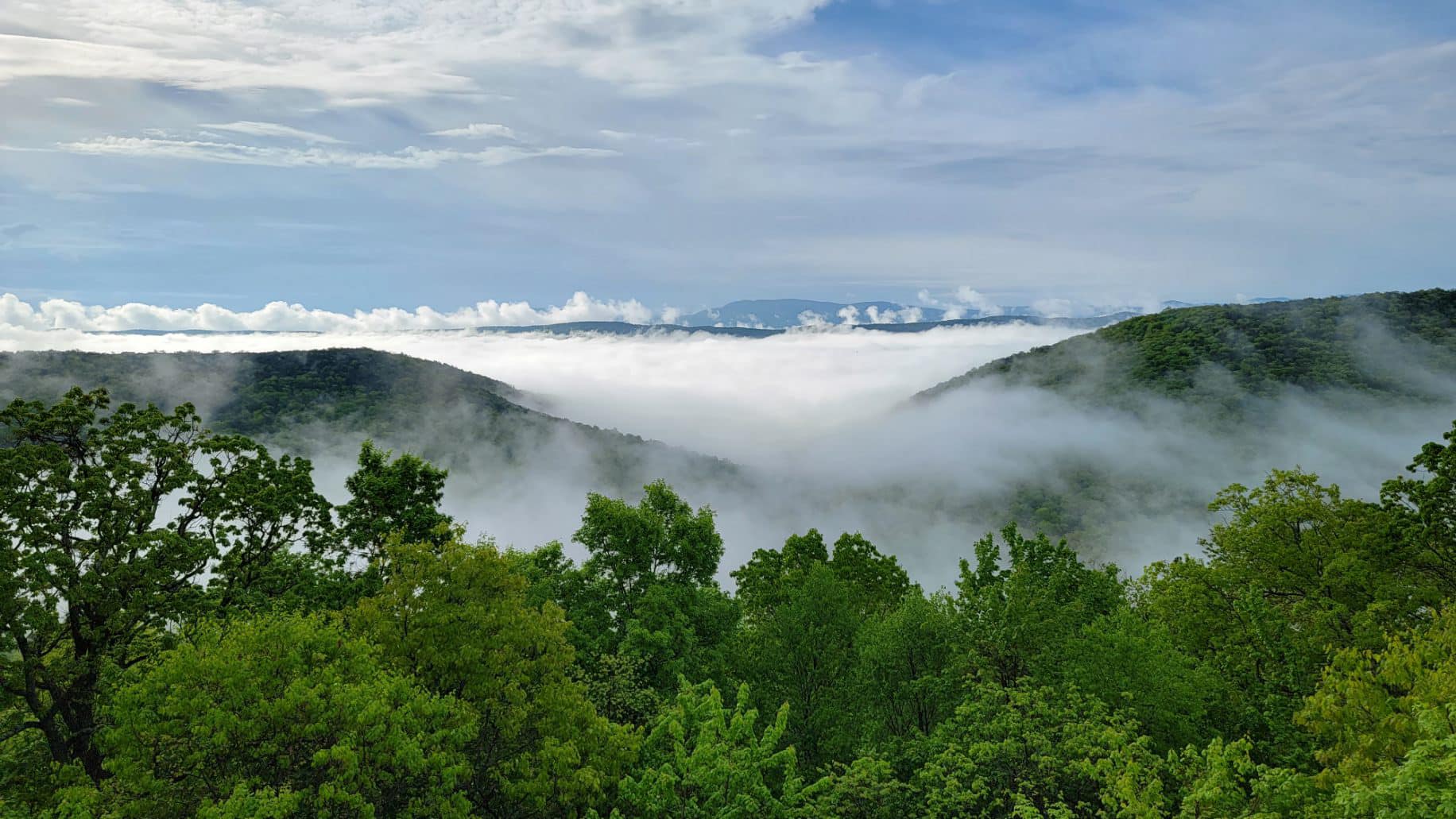 Low-lying clouds provided a beautiful mystique to the Massanuttens and scattered showers throughout the the day kept temperatures in check. The wild azalea and pink lady slippers were in peak bloom.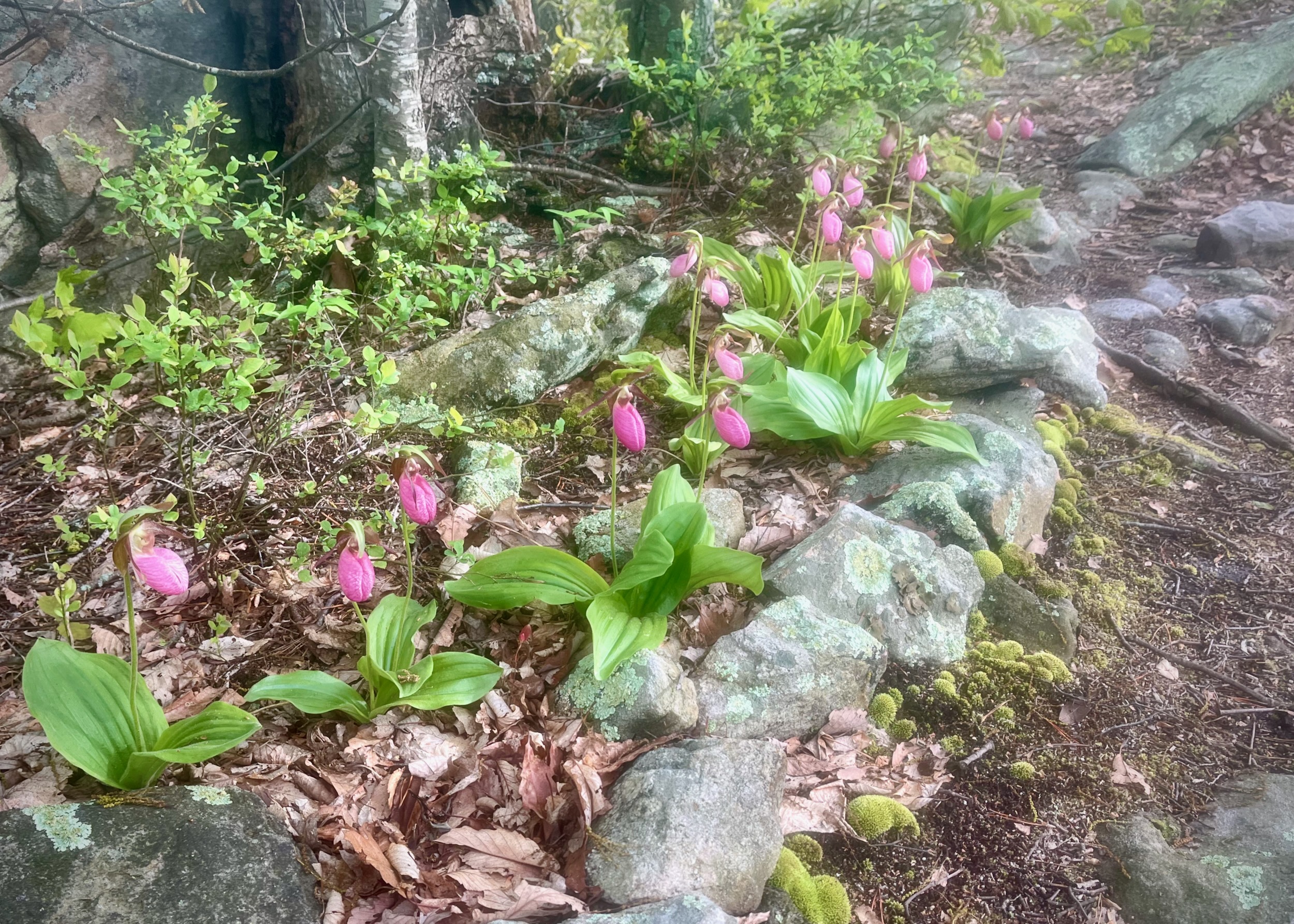 In the second-fastest finishing time ever at MMT, Paul Jacobs won the race in a time of 17:47:14, a mere 7 minutes and change behind Sim Jae Duk's course record set in 2006. In the process, Paul also set the Male Master's (ages 40-49) course record, beating Karl Meltzer's time of 18:18:28 set in 2011.
In an equally impressive performance, Rhoda Smoker won the women's race in 25:35:16, after finishing fourth in the Cocodona 250 the week prior. This was also Rhoda's fifth finish.
Eric McGlinchey also finished his fifth MMT, while Kari Brown and John Taylor earned their tenth finishes.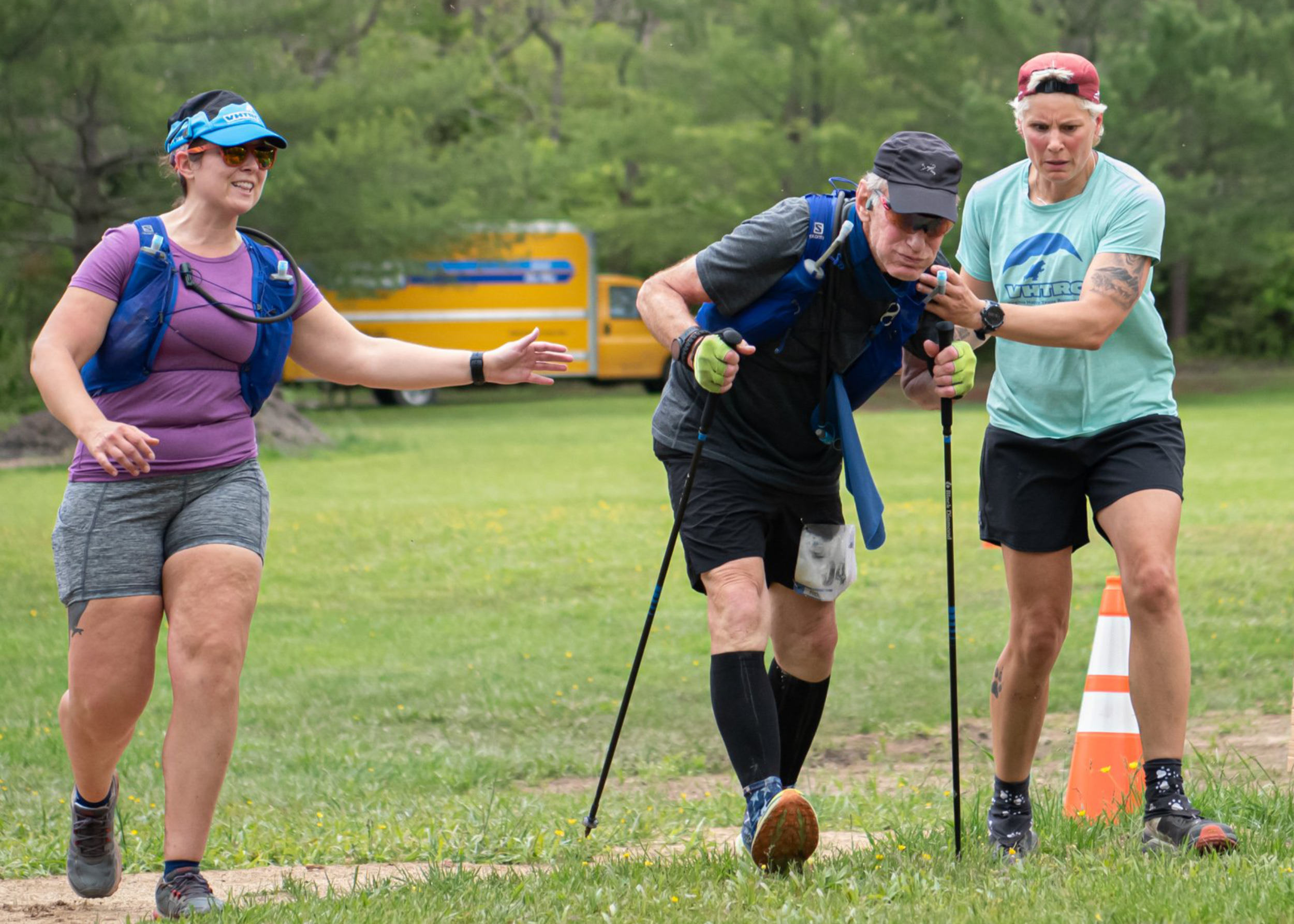 Our last place finisher, Bob Gaylord, is also now MMT's oldest finisher, completing the race in an inspirational display of grit in 34:59:59 at the age of 73. Only two other septuagenarians have finished MMT: John Price in 1998 (age 71 in a time of 35:08:00) and Gary Knipling in 2014 and 2015 (ages 70 and 71 in 34:56:16 and 34:25:33, respectively).
Susan Donnelly from Tennessee, a perennial participant at MMT with 18 finishes, was unfortunately involved in a car accident en route to this year's race. While she missed the start, she was able to get up to Fort Valley in time to pace John Taylor of Minnesota to his tenth MMT finish.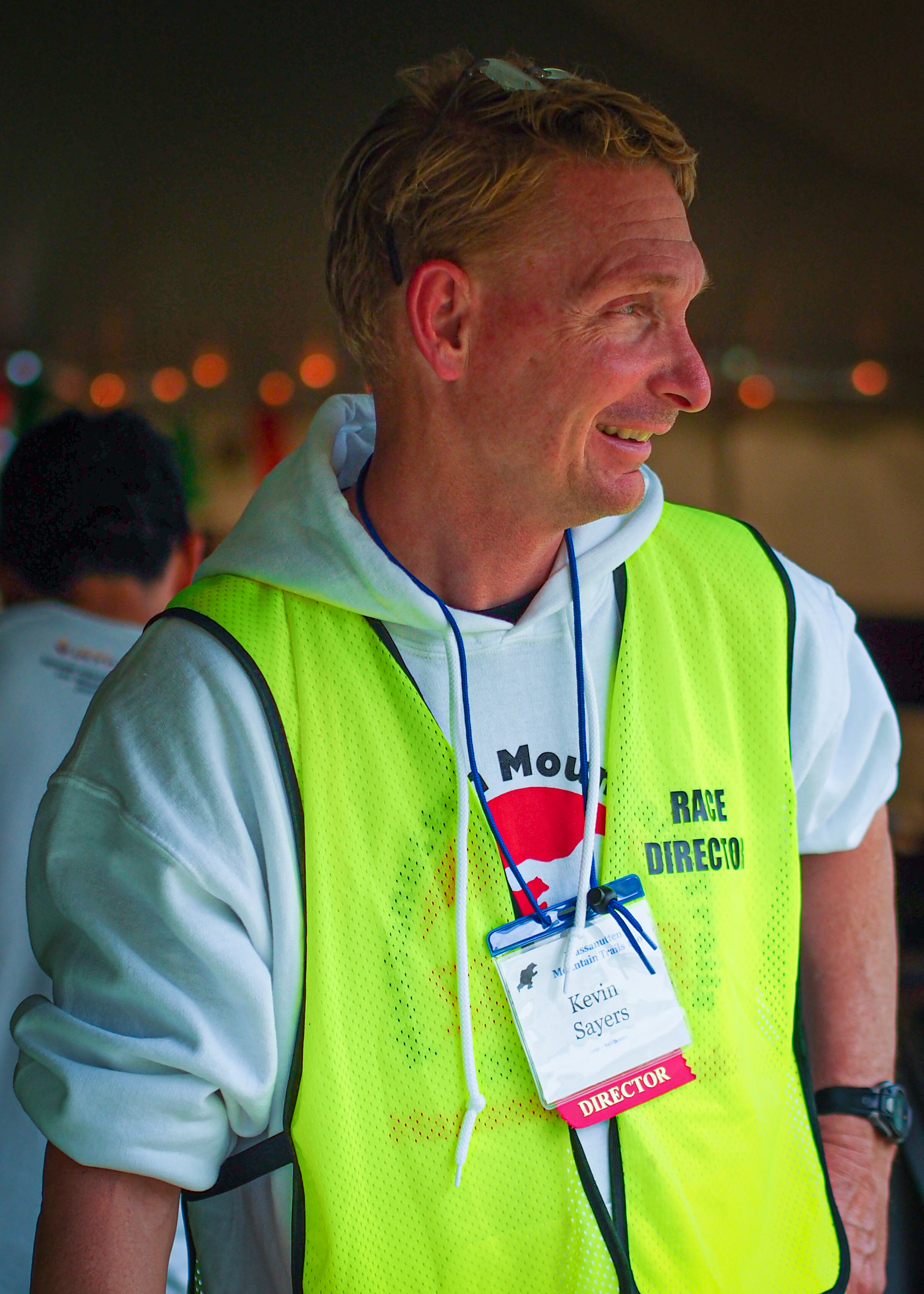 This year marks the last year of race directing for Kevin Sayers. After ten years at the helm (from 2011–2022, with two years of COVID thrown in), Kevin is taking a well-earned break. Kevin implemented many important changes to the race, including moving the start/finish to the field down near the camp entrance, instituting the large tent that serves as race headquarters, and building out a storage garage to house MMT's extensive infrastructure. Kevin has left a lasting legacy thanks to his tireless work and pioneering vision.
Next year Dan Aghdam takes over as MMT RD. With his extensive history with the club and event-directing experience, Dan will no doubt put a new spin on the race. But the rocks, the climbs, and heat will all remain.
Photos
Kevin Sayers has compiled photos he and other took onto his Smugmug site.
Other reports
Last updated June 21, 2022