25th Running
VHTRC Massanutten Mountain Trails 100 Mile Trail Run
Fort Valley, VA
Saturday, May 18, 2019
190 starters, 96 finishers
51% finishing rate
Results
Entrants
Report
With daytime highs soaring into the mid 80s (°F) with equally oppressive humidity, the 2019 Massanutten Mountain Trails was probably the hottest in the 25 year history of the race. Barely half (51%) of the starting field finished, which is our lowest finishing percentage for the race.
John Andersen of Charlottesville made a valiant run for the win, leading much of the day until the Picnic Area, at which point the heat had taken its toll and forced John to take an extended siesta. This opened the door for Eddie Pantoja to run away with the win in 21:02:22. To his credit, John got back up and went on to finish in a respectable 25:47:20. Sheila Vibert kept her string of strong runs going, winning the women's race in 24:08:13.
Despite all of the carnage, the heat did not deter Keith Knipling or Roy Heger, who each finished their 20th MMT. Susan Donnelly extended her streak as the all-time female finisher with 18 MMT finishes while Greg Trapp earned his 15th finish and Denis Cook earned his 10th.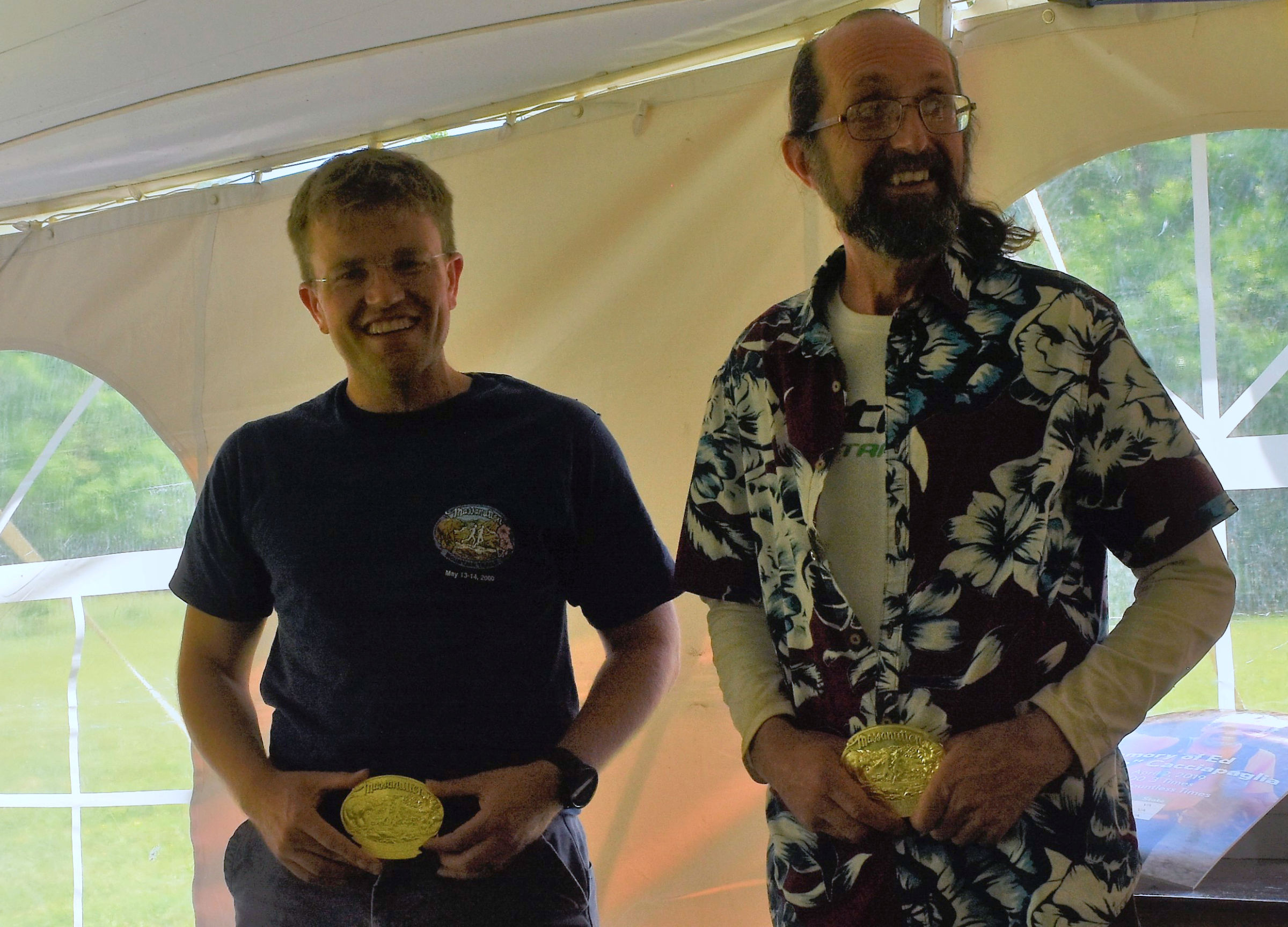 Photos
Last updated May 13, 2020