2023 Report
January 1, 2023 • Quantico, VA
76 starters, 31 finishers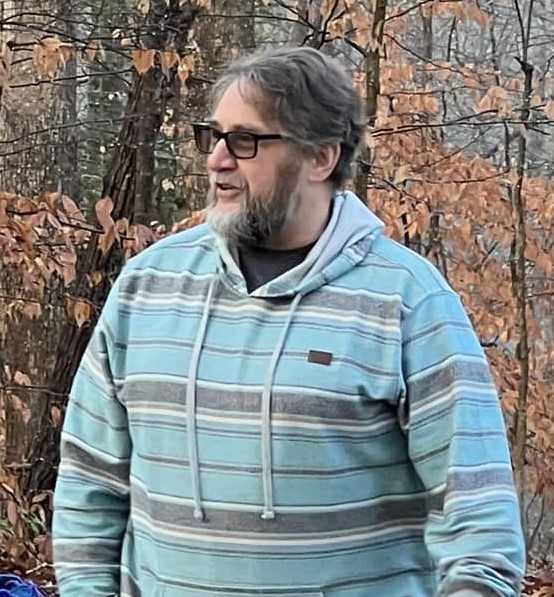 Another Redeye is in the books!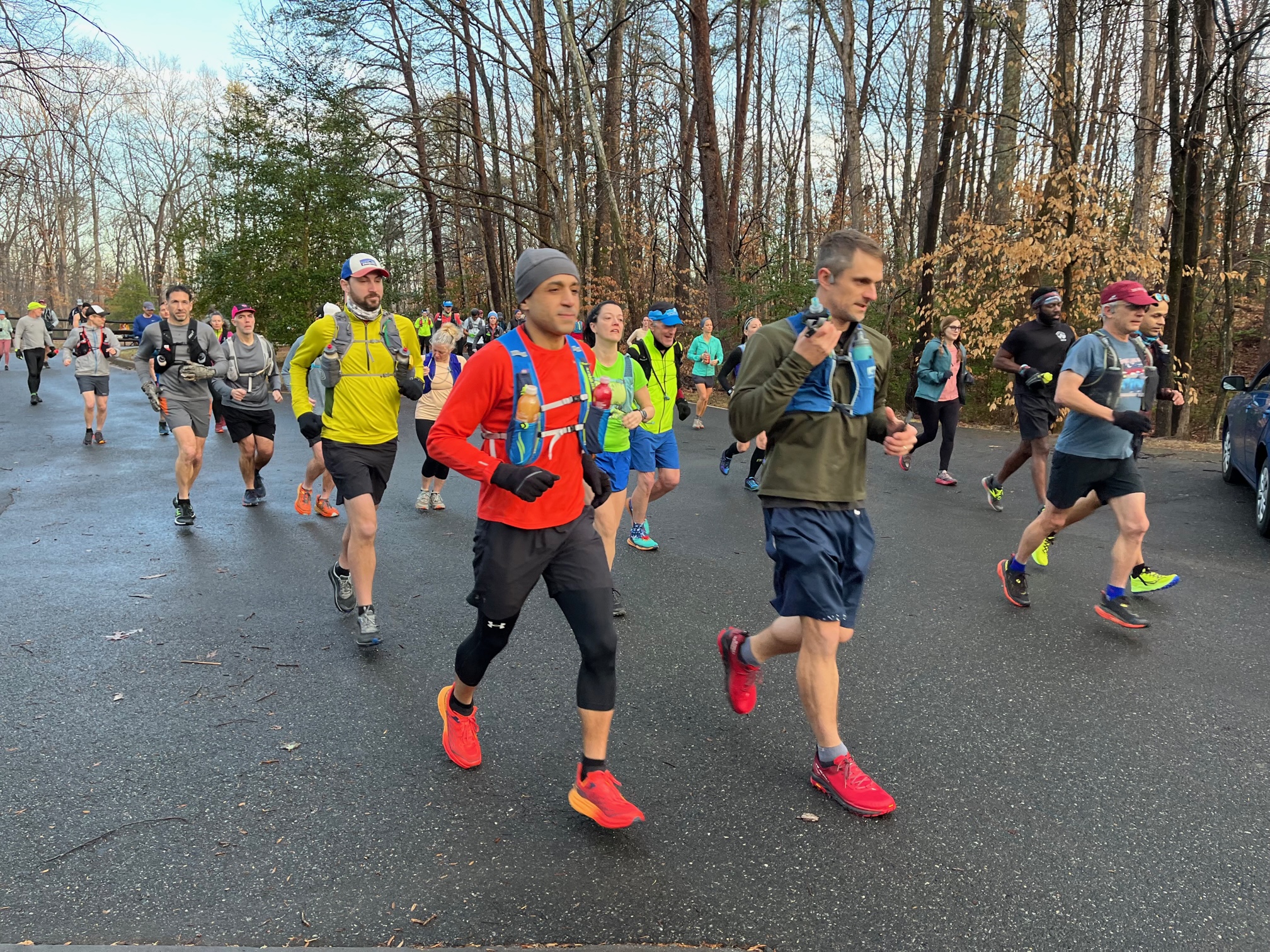 We appeared to have a total of about 84 runners on the course, and of those, 31 who ran the entire distance (3 loops for 50k). John Oplinger was our first male finisher and first VHTRC finisher, with a fast time of 4:30. Emily Flynn was our first female finisher with a sparkling time of 5:24. The course records did not fall, but these are still impressive starts to the New Year!
We could not have asked for a more perfect day for running – I think it has been a while since we have had this run without cold, rain, or snow. The temperature got up to near 60, early hints of fog gave way to abundant sunshine, and after the first loop I think everyone lost a layer of clothing due to how quickly it warmed up.
Overall the trails were in good condition for running and it seemed there were only a few slips and tumbles throughout the day. This is always a fun run and a great way to start out the year for what will become a busy VHTRC winter, with the MMT training runs coming up, Waterfall, BRR Training Run 1, Hashawha Hills … just to name a few. It was great seeing everyone out there and I am already looking forward to next year's Redeye!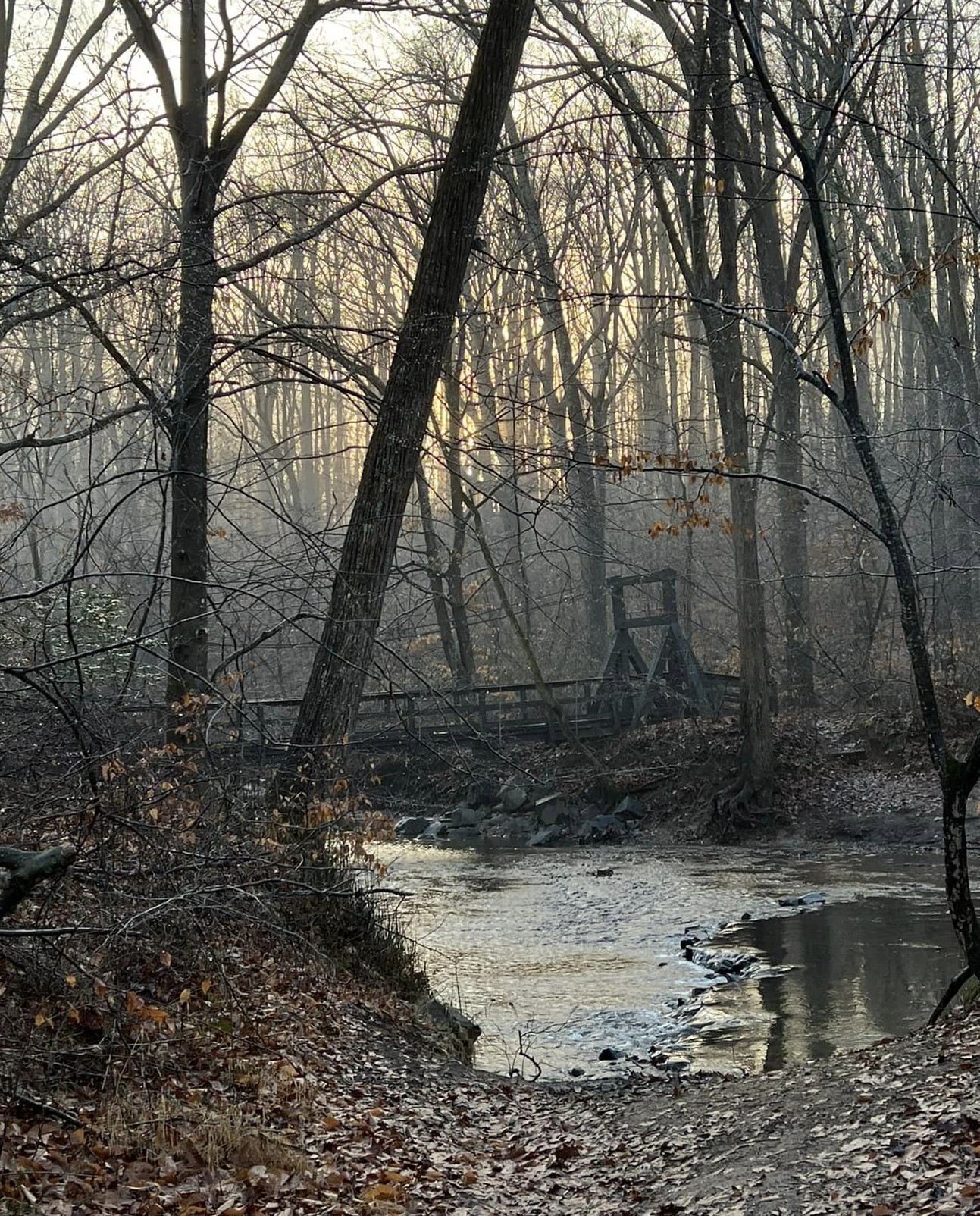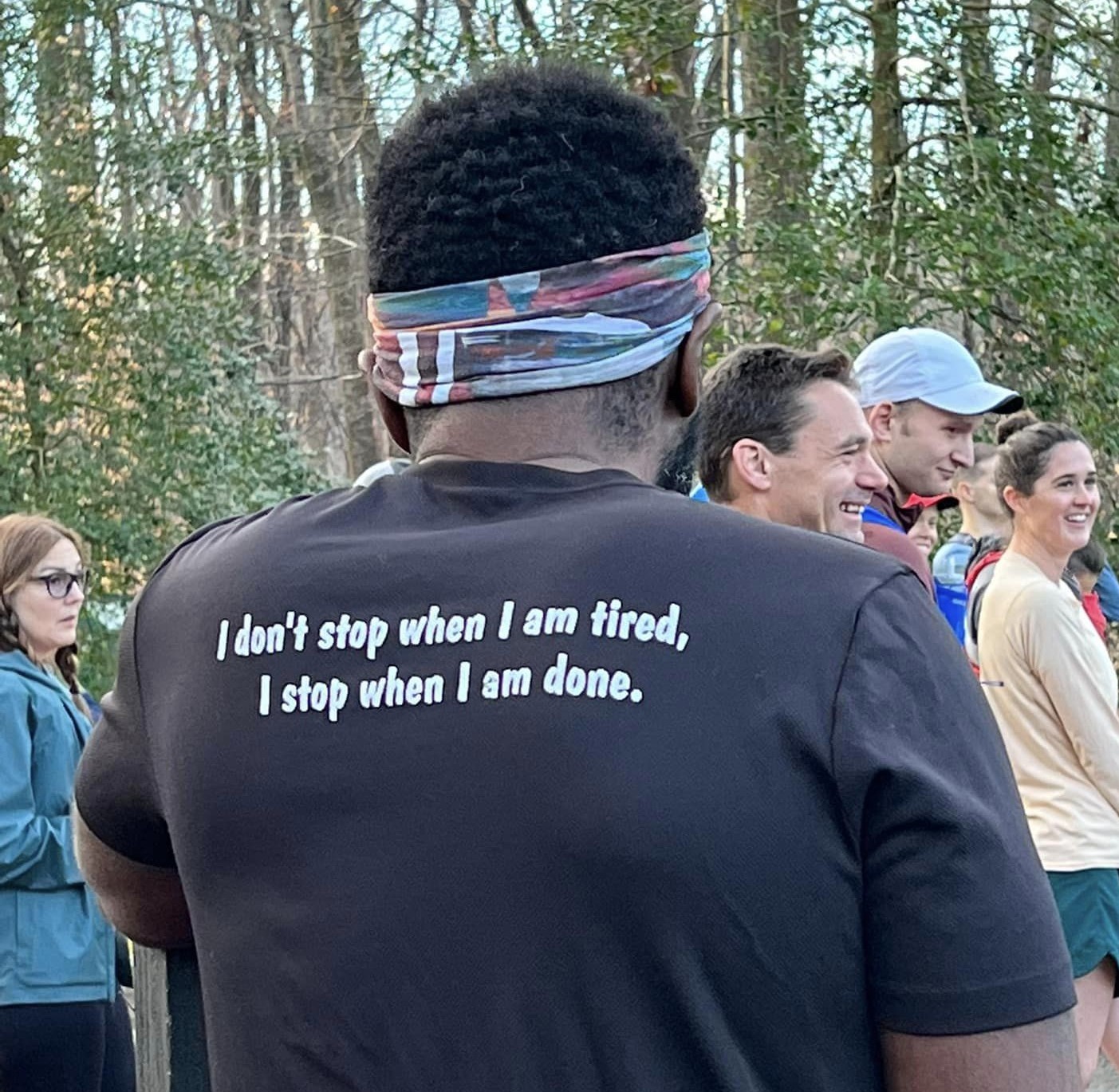 Results
Results are self-reported.
Place
Name
Sex
Loop Completion
Time
Comment
1
John Oplinger
M
3
4:30
1st Finisher/Male
2
Jared Byrd
M
3
4:44
3
Trey Windwehen
M
3
5:06
4
Anthony Wolosik
M
3
5:06
5
Emily Flynn
F
3
5:24
1st Finisher/Female
6
Noah Craven
M
3
5:29
7
Matt Burke
M
3
5:35
8
Evan Weisel
M
3
5:37
9
Justin Faul
M
3
5:50
10
Dennis Chavez
M
3
6:02
11
David Sethian
M
3
6:04
12
Heather Rourke
F
3
6:10
13
Erika Fry
F
3
6:18
14
Ali Mohammed
M
3
6:19
15
Bruce Tweedie
M
3
6:19
16
Zach Edwards
M
3
6:57
17
Alexander Ruege
M
3
7:00
18
Chris Chalkley
M
3
7:05
19
Alice Loughran
F
3
7:13
20
Eric McGlinchey
M
3
7:13
21
John Calabrese
M
3
7:14
21
Denise Freeman
F
3
7:14
23
Marty Fox
M
3
7:19
24
Tin Luu
M
3
7:19
25
Laura Yoder
F
3
7:36
25
Michael Yoder
M
3
7:36
27
Wayne Kline
M
3
7:38
28
Bryan Slotterbach
M
3
7:45
29
Jacqueline Milzman
F
3
7:47
30
Angela Huang
F
3
8:08
31
Ruth Machamer
F
3
8:15
Did 35.8 Miles
Alt Distance
Veronica Crawford
F
2
3:50
Michael Wood
M
2
4:03
Rebecca Convery
F
2
4:14
Kerlin Doss
M
2
4:26
McKenzie McLeod
M
2
4:27
Dhanesh Shah
M
2
4:28
Chris Reinhardt
M
2
4:36
Karen Knight
F
2
4:39
Alvin Lee
M
2
4:45
Paul Ammann
M
2
4:50
Leigh Weil
F
2
4:50
Hompeng Komthirath
M
2
4:58
Carol Cohen
F
2
5:01
Lauren Gabler
F
2
5:01
Larry Huffman
M
2
5:09
Barbara McMullen
F
2
5:09
Carrie Drummond
F
2
5:17
Ulrich Scott
M
2
5:17
Michael Campbell
M
2
5:22
Bob Gaylord
M
2
6:24
Quatro Hubbard
M
1 +
5:09
Keith VanGraafeiland
M
1
1:50
Dani Sevel
F
1
1:51
Time Estimate
Bob Cooper
M
1
1:57
Pink Panther
M
1
1:57
Joshua Blythe
M
1
1:59
Joel McMullen
M
1
2:14
Patrick DiGiulian
M
1
2:18
Blair Petrilli
F
1
2:19
Eric Thomson
M
1
2:29
Karen Audant
F
1
2:33
Nick Neakrase
M
1
2:34
Tracy Dahl
F
1
2:35
Shannon Andes
F
1
2:42
Steve Gould
M
1
2:42
Tracey Thibodeau
F
1
2:42
Robert Grolemund
M
1
2:46
Rob Colenso
M
1
2:48
Ram Oruganti
M
1
2:51
Jon Jester
M
1
3:01
Stephanie Fonda
F
1
3:01
Sarah Smith
F
1
3:01
Sara Vargo
F
1
3:14
James Weser
M
1
3:22
Kari Anderson
F
1
3:49
Cathy Roberts
F
1
3:49
Dave Yeakel
M
1
3:49
Dan Yeakel
M
1
3:49
Farouk Elkassed
M
1
3:49
Gary Knipling
M
1
3:49
Pete Pontzer
M
6 Miles
Caroline Leean
F
Unknown
Keith&Knute Knipling
M
Unknown
Stroller Miles
DNS
Ted Bielawa
M
Too
Hungover
DNS
Rich Bollinger
M
Too
Hungover
DNS
Gaetano Calla
M
Too
Hungover
DNS
Denise Coll
F
Too
Hungover
DNS
Anthony Davis
M
Too
Hungover
DNS
Anderson Dibble
F
Too
Hungover
DNS
Heather Dougherty
F
Too
Hungover
DNS
Jeni Dwyer
F
Too
Hungover
DNS
Kate Fletcher
F
Too
Hungover
DNS
Seth Groveunder
M
Too
Hungover
DNS
Barry Hauptman
M
Too
Hungover
DNS
Everly Hutchinson
F
Too
Hungover
DNS
Rebecca Ivester
F
Too
Hungover
DNS
Scott Lee
M
Too
Hungover
DNS
Lemell Mayo
M
Too
Hungover
DNS
Theresa McBride
F
Too
Hungover
DNS
James Miller
M
Too
Hungover
DNS
Murphy Nmezi
M
Too
Hungover
DNS
Kelley Peard
F
Too
Hungover
DNS
Tamari Ramishvili
F
Too
Hungover
DNS
Jackson Rappaport
F
Too
Hungover
DNS
Brice Ruiz
M
Too
Hungover
DNS
Brian Schmidt
M
Too
Hungover
DNS
Jaret Seiberg
M
Too
Hungover
DNS
Tom Simonds
M
Too
Hungover
DNS
David Snipes
M
Too
Hungover
DNS
Tony Taylor
M
Too
Hungover
DNS
Kathleen Tepas
F
Too
Hungover
DNS
Andy Torzewski
M
Too
Hungover
DNS
Allie Walker
F
Too
Hungover
DNS
Elizabeth Wise
F
Too
Hungover
DNS
Christopher Yeung
M
Too
Hungover

"DNS" translates into "too hungover to make the drive out to Prince William Forest Park to run on New Year's morning" (we assume)
Last updated January 2, 2023