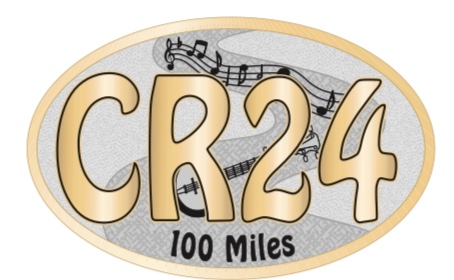 The Crooked Road Ultra 24 Hour was held on Saturday and Sunday, November 19-20, 2022. The race was conducted on a 1.178-mile cinder track loop in Waid Recreation Park, on the banks of the Pigg River, between Rocky Mount and Ferrum in Franklin County, SW Virginia. Three runners were able to cover more than 100 miles during their 24 hours on the course.
A number of VHTRC members and friends have participated over the years, and this year was no exception. Bruce Tweedie came in 8th place overall and covered over 83.5 miles. Rob Tidwell covered over 74 miles, and Rob's daughter Rebecca Tidwell was 5th female and 12th overall, with over 77 miles. Wayne Kline was 19th, after breaking 70 miles over his 24 hours. Fitz Brown covered just over 60 miles, and Alan Zwart had just over 50. And, last but certainly not least, 11-time Crooked Road race participant Bill Gentry was the top club finisher, 5th overall and with nearly 92 miles. [Apologies for any club members that the editor may have missed after a quick review of the results!]
All of the above and over 160 additional runners joined our report author, Sam Neakrase, for this year's race. Her thoughts are collected below.
Read more