2003 Report
January 1, 2003 • Quantico, VA
Report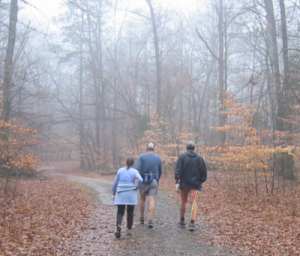 Team Slug congratulates every "sick puppy" that braved the cold rain to bring in 2003 by running the 8th Redeye.
Following are some comments about the event: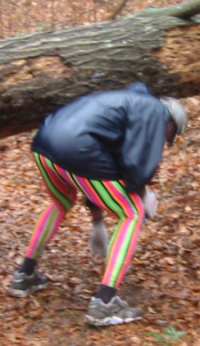 With only two weeks advance notice 30 Slugs participated in the Redeye 50K.
21 runners went the entire distance and the remainder got in some good training that seemed to average around 20 miles each.
The weather at the start was pretty bad – temperatures in the low 40s and pouring rain. During the day the temperature climbed to around 50 and the rain stopped for several brief periods, resulting in almost ideal running conditions.
As for the trails – wet, muddy and slick. Several runners related their experiences with face plants and butt slides.
Michele and Jeff were the fastest Slugs and Lou and Carolyn won the coveted title of Official Slug (Lou only won the honor because I wasn't running.).
James Moore gets waaay down!
One police report…..the old time Slugs would not like this, they prided themselves in their ability to use stealth to avoid contact with park rangers.
Scott proved that it is possible to observe a full moon at 11:00 a.m. in Northern Virginia.
I want to announce several changes in run management. After being heard making discouraging remarks on the trail, Jim Moore has been demoted from Team Slug management, his status may be restored pending the results of his next evaluation. In addition, Anstr has been drafted to management as Director of Public Affairs.
Thanks to the All Nighter for providing the certificates, Bagel Bill for the Redeye buttons, the Brewmiester for his internet assistance, and each participant for contributing all the great junk food (better every year).
Next year – Same Time – Same Place (Pending receipt of a National Park Service Special Use Permit – how unSluglike). Start Slowly, Ease Off!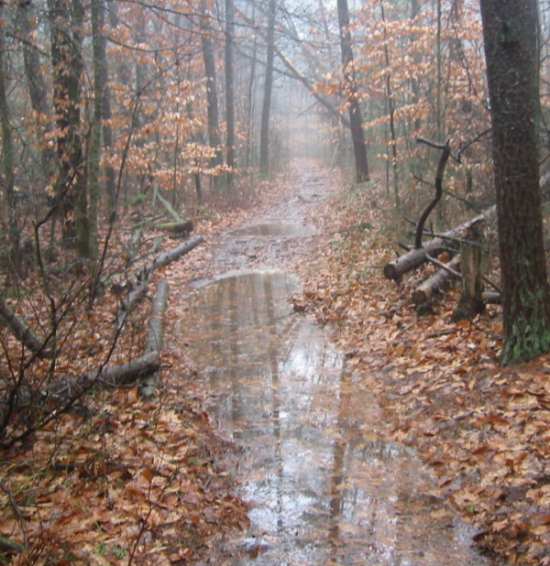 Photos
Results
| Runner | Award | Comments |
| --- | --- | --- |
| Mike Gholson | Slug Finish Award | |
| Bill Sublett | Slug Finish Award | |
| Anstr Davidson | Slug Finish Award | |
| John Dodds | Slug Finish Award | |
| Lou Jones | Slug Finish Award | Official Slug – Male Division |
| Jim Tweeddale | Mini Slug | |
| Joe Clapper | Mini Slug | |
| Mike Campbell | Slug Finish Award | |
| Scott Mills | Mini Slug | |
| Charlie Miracle | Slug Finish Award | |
| Carolyn Gernard | Slug Finish Award | Official Slug – Female Division |
| William Harrold | Slug Finish Award | |
| Kevin O'Conner | Slug Finish Award | |
| Robin Kane | Slug Finish Award | |
| Peyton Robinson | Mini Slug | |
| Mary Deppa | Slug Finish Award | |
| Vicki Kendall | Mini Slug | |
| Michele Burr | Slug Finish Award | Quickest Slug – Female Division |
| Jeff Holdaway | Slug Finish Award | Quickest Slug – Male Division |
| Jim Cavanaugh | Slug Finish Award | |
| Tim Stanley | Mini Slug | |
| Stan Spence | Slug Finish Award | |
| Chris Rivera | Slug Finish Award | |
| Mark Prescott | Slug Finish Award | |
| Gary Knipling | Slug Finish Award | 1st Hokie |
| Tom Corris | Mini Slug | |
| Marty Lindemann | Mini Slug | |
| Mary Campbell | Mini Slug | |
| Bill Gentry | Slug Finish Award | |
| James Moore | Slug Finish Award | |
| Sam Adams | No Show | |
Last updated December 16, 2019