28th Running
VHTRC Women's Half Marathon Trail Run
Fairfax Station, VA
Saturday, September 10, 2022
111 starters, 109 finishers
98% finishing rate
Results
Photos
Entrants
Report
After a few years of race cancellations and low attendance because of covid, the 2022 event finally felt back to normal.
Maybe there was some pent-up demand for running, because the field was fast! Anna Staats blazed to a record-setting first-place finish in 1:52:48, five seconds faster than the previous record for the "new" longer course. Anna is a race veteran who was half of the winning mother-daughter team five years earlier.
Club members Molly Ritter and Robin Watkins came in second and third, respectively, and Emma Clark was the top VHTRC finisher.
There were only two teams entered in the mother-daughter competition. Kyler Cosgrove and Diann Grove crossed the finish line together in 2:50:32 for the win.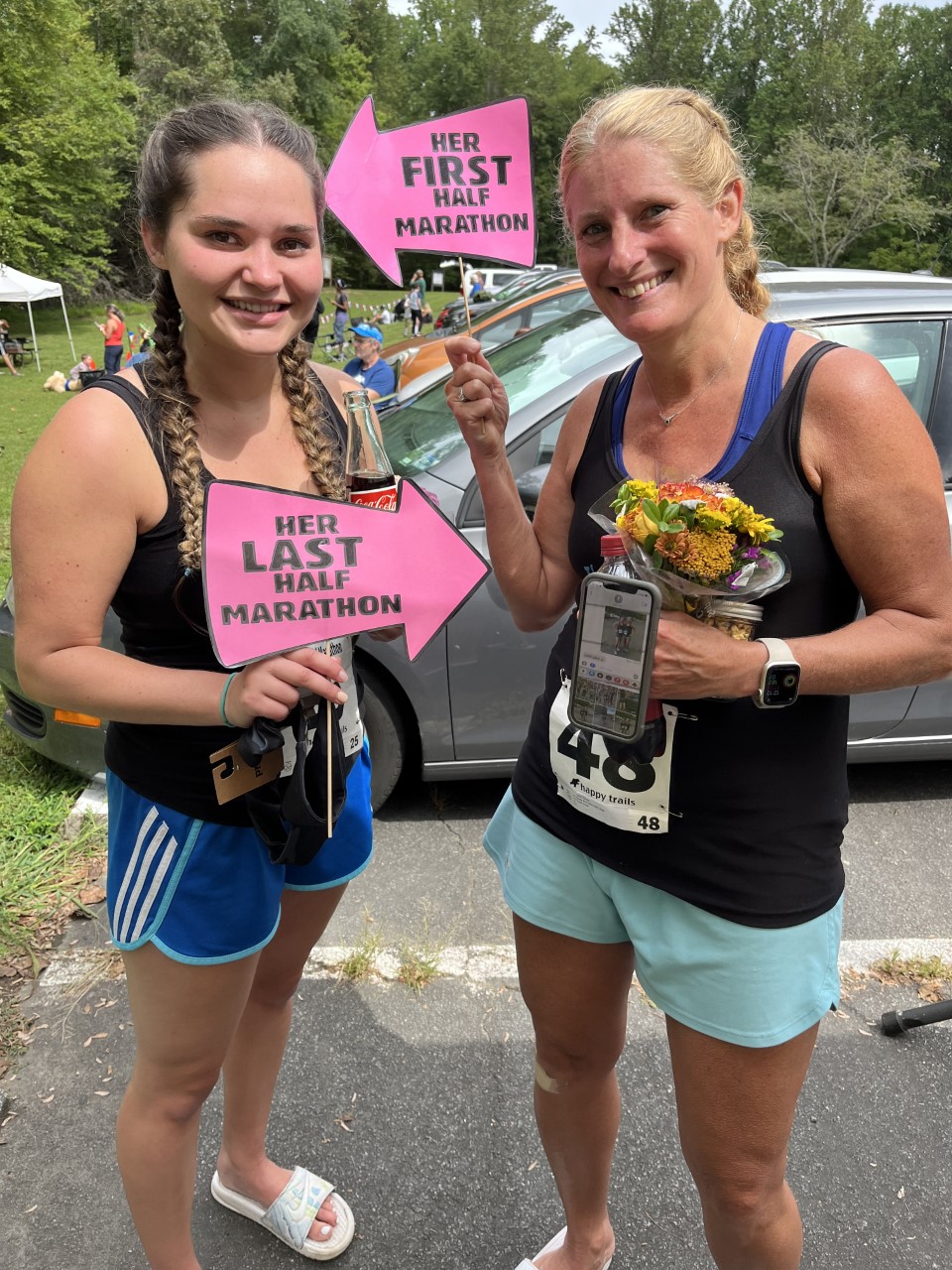 As always, the volunteers put on a great event for the runners with off-key singing, well-staffed aid stations, stuffed animals/costumes for hire, and WHTom's famous smoothie bar. New this year, volunteers chalked each runner's name behind the start line, and the club also introduced composting and gel-packet recycling in an effort to become gentler on the Earth.
The course was dry, the cloud cover was ideal, and everyone was tired when she got to the finish line.
Happy trails!
Until we meet again,
Tracy Dahl, race director
Last updated September 14, 2022