24th Running
VHTRC Women's Half Marathon Trail Run
Fairfax Station, VA
Saturday, September 17, 2016
215 starters, 203 finishers
94% finishing rate
Results
Photos
Entrants
Report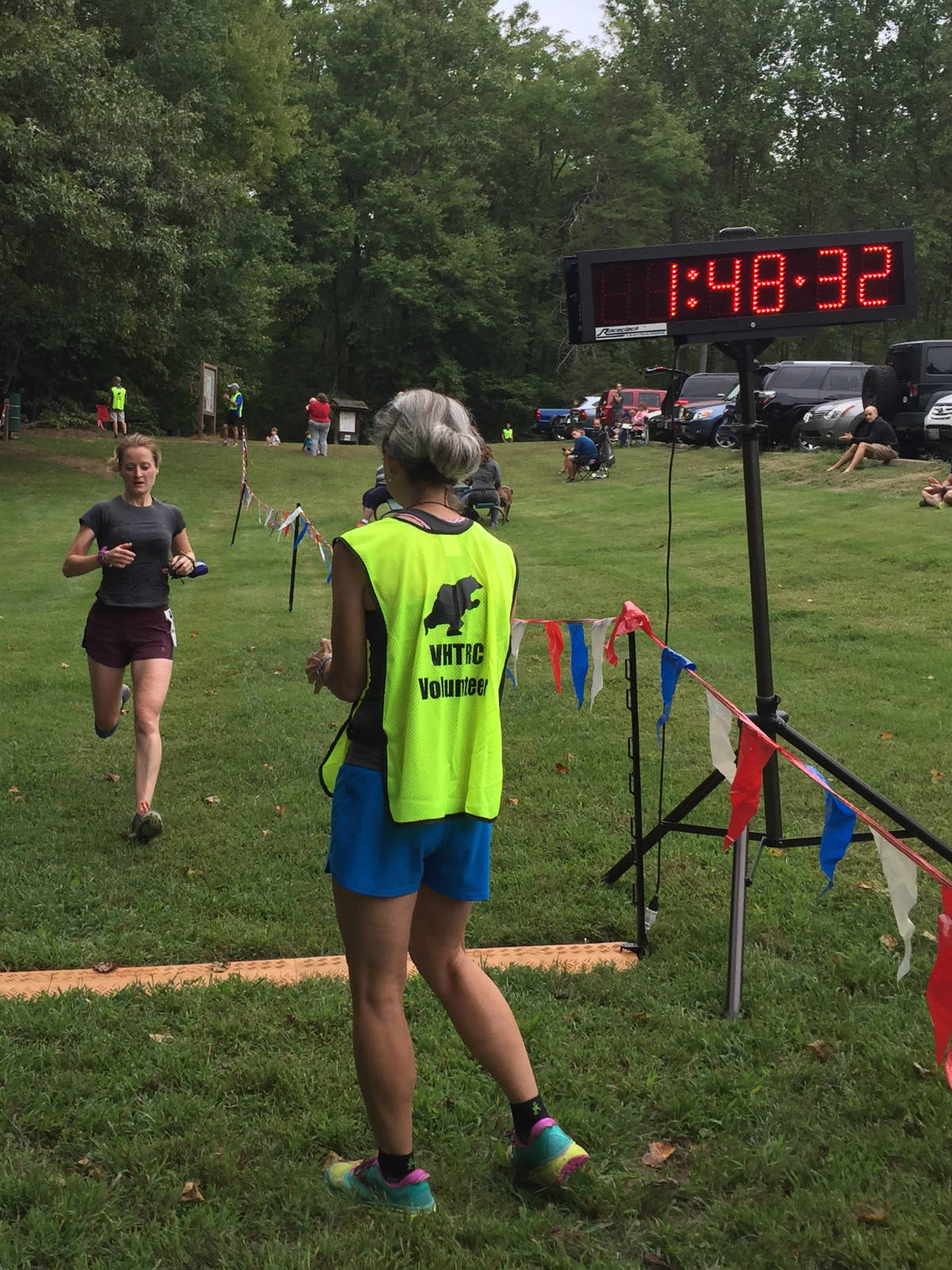 It was a perfect weather day for playing on the trails, with cooler temps and overcast skies, for the 24th running of the Women's Half Marathon! One hundred forty two women started and 141 finished.
The lead field ran close together for the entire race. They were separated by less than 50 meters leaving Wolf Run Shoals aid station. In a strong finish, Leah Drew won in 1:48:33, with Samantha Strong a close second in 1:48:51 and Grace Fisher only 2 seconds behind in 1:48:53. Our first VHTRC finisher was Lauren Gabler, who came in at 2:04:27.
Four mother/daughter teams ran this year, and everyone finished. The team of Anne Weaver and Rhea Weaver won for the 3rd year in a row, with a combined time of 4:26:33.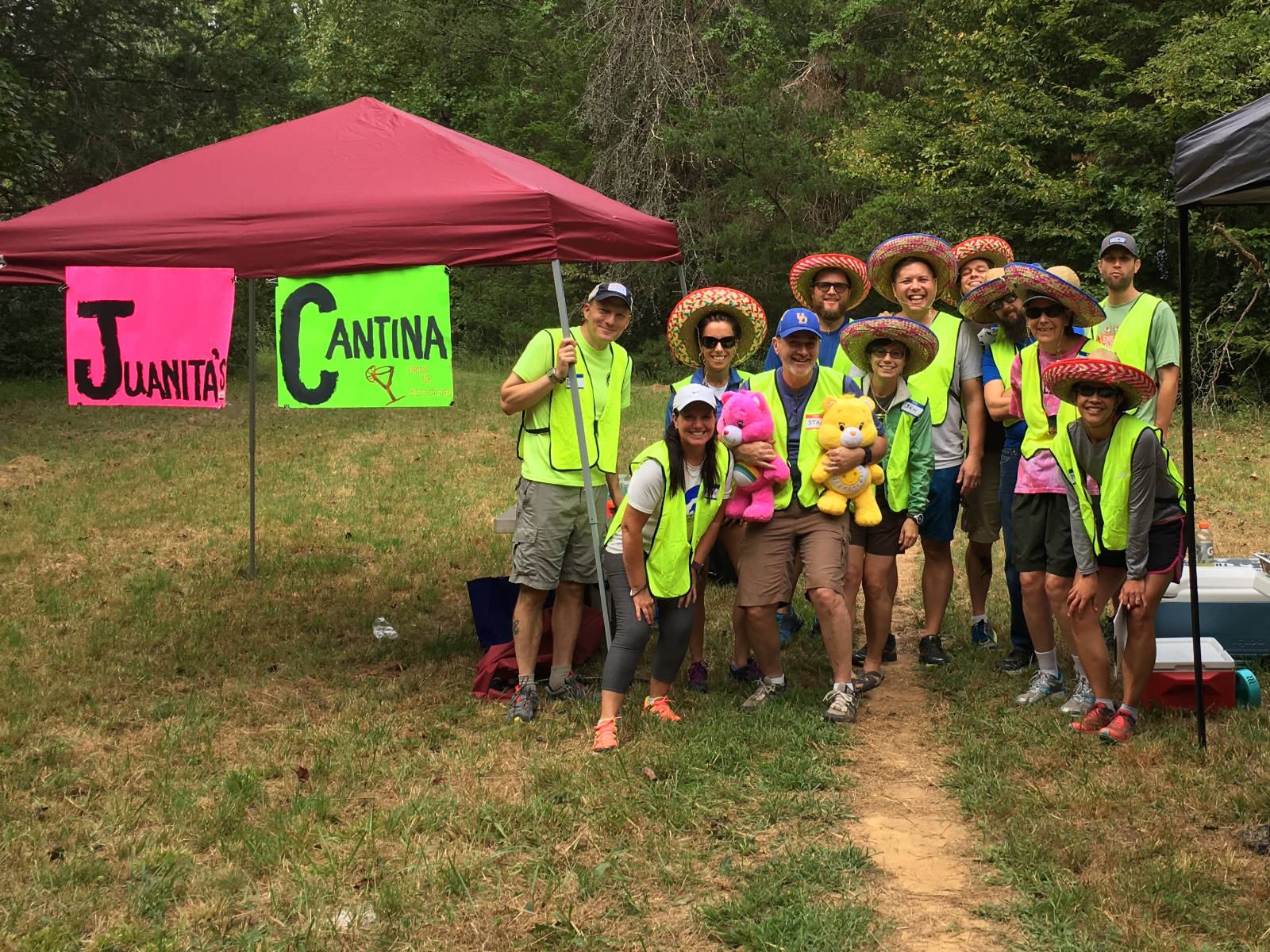 The incredible volunteers made this race a fabulous event, as usual! We are so very lucky to have all of them. The aid stations were well stocked with snacks, beverages, smiles and encouragement for the runners and the finish line smoothies by White House Tom were much appreciated by all. Thank you to all the volunteers. Teamwork makes the dream work!
We hope everyone had a fun day on trail and we will see you next year! Happy trails!
Last updated December 16, 2019