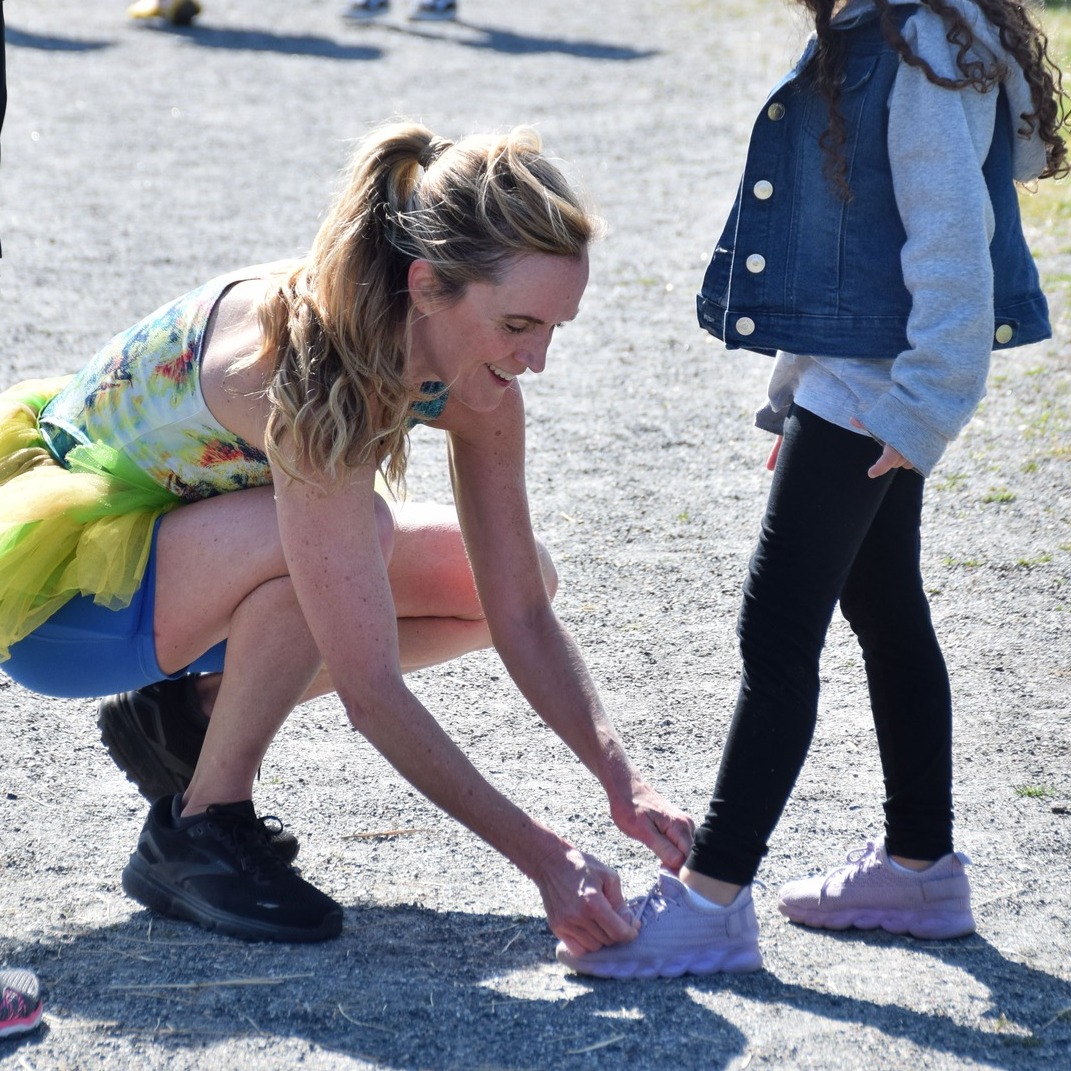 The Lion Pride Run
I started running on a whim, which could just as easily have been a knitting whim, or a roller derby whim, or no whim at all. One random day, as a single mom with a young daughter, I uneventfully started running laps on the elementary school track near our house, while my daughter was occupied on the nearby playground. I'm pretty sure I wouldn't be a runner if it had been raining that day – and I'm quite certain my life as a runner would have remained as unremarkable as its beginning if it hadn't been for the champions of this story: my students.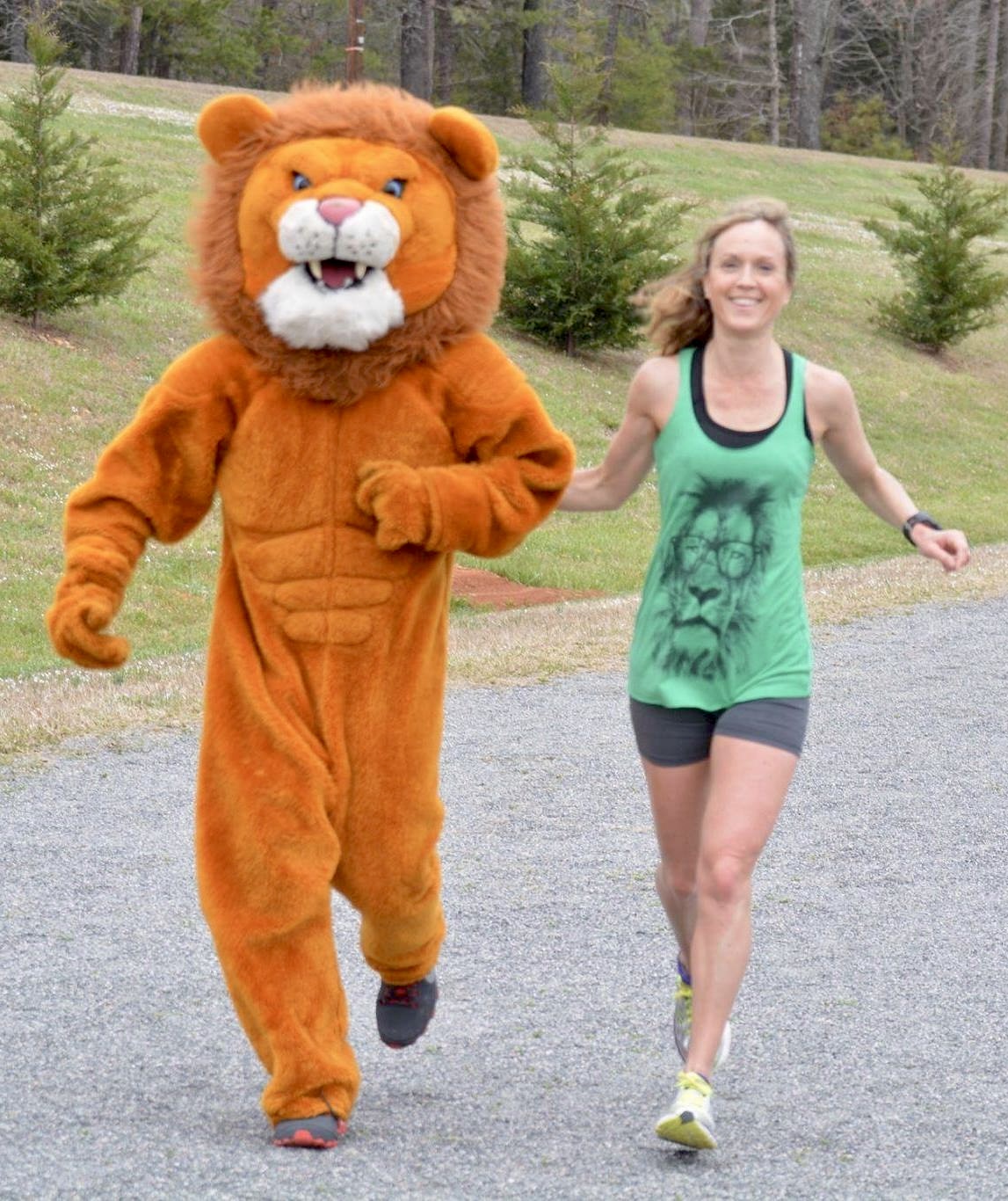 I'm a high school English teacher in Louisa County, located in central Virginia west of Richmond. I realize that teenagers are often portrayed as mythical creatures, perhaps even fiendish ones, but that has not been my experience of them over the last eighteen years. After all, they are just like us, perhaps even more like us than we are like ourselves at this point. Of course, running can help with that, too.
After a few years of daily track loops, which I archaically counted out with pebbles dropped from my pockets (I still don't own a watch), I came to love running like a strange new friend, and an unexpected thought began to nag at me. Was there a way to combine running with teaching, to set an example of something (of what, I didn't know), while also raising funds that could help my high school students pursue their dreams?
Each year, I have the honor to know and teach so many incredible kids. I am a witness to their diverse dreams, which they work towards wholeheartedly, despite the shadow of economic insecurity that hangs over many of them. In rural Louisa County, more than 40% of my students qualify for free and reduced lunch, with rates closer to 50% at the county's four elementary schools. These percentages also indicate the number of students who will struggle to pay for a college education.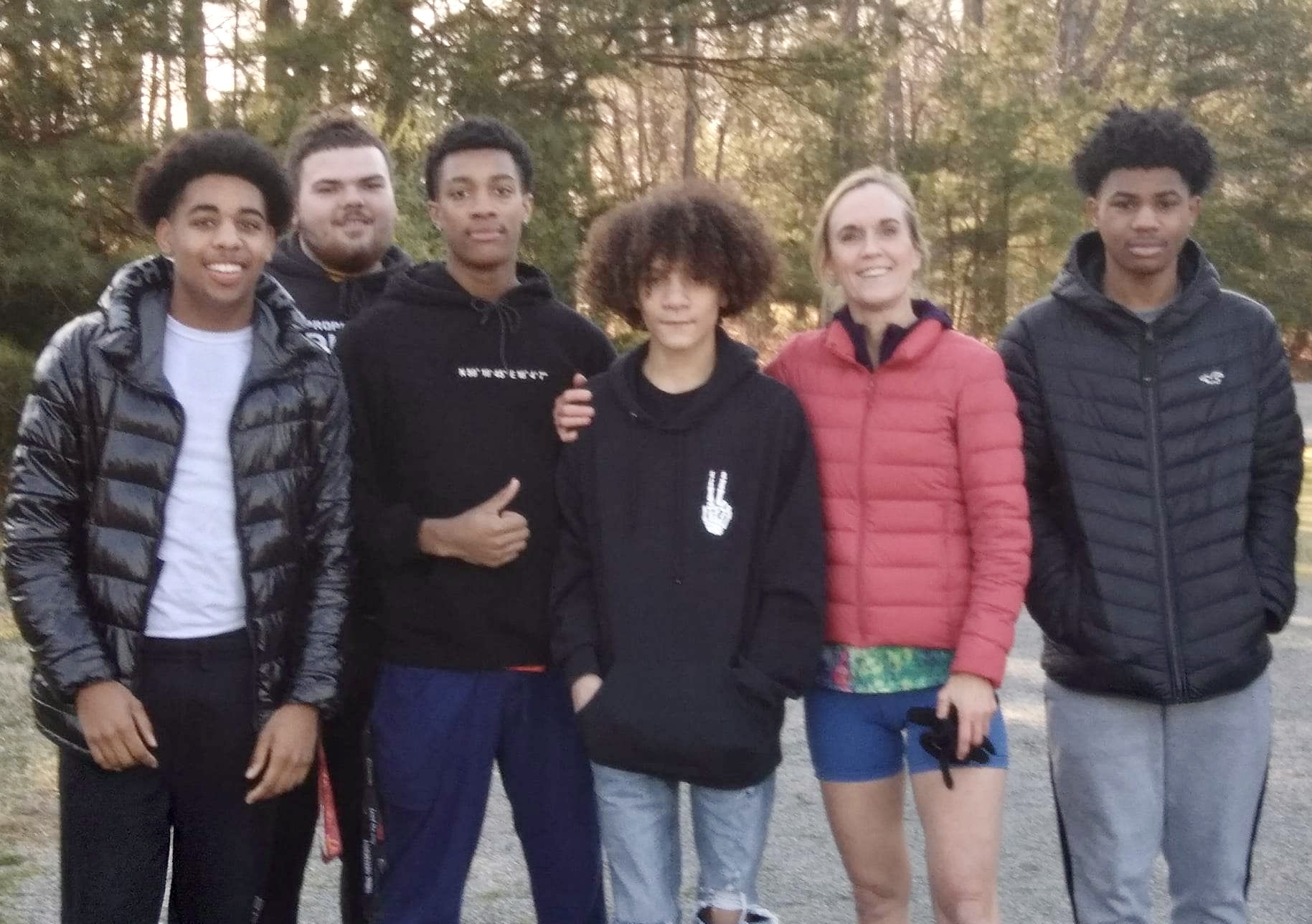 Year after year, I teach determined, hard-working, resilient students, who have overcome difficult obstacles in their lives and endured for the long haul, just like runners, yet they are not always able to afford the opportunities they have earned. Seven years ago, I first wondered what might be possible, for all of us, with dedication and self-discipline. I use the word "might" because I certainly had no idea what was truly possible. My students' remarkable strengths, as well as their many unmet needs, inspired me to start the Lion Pride Run and Scholarship Fund in 2016.
The promise of the scholarship pushed me to evolve as a runner. Clearly, afternoon laps on my neighborhood track weren't going to cut it. I had to expand and grow, alongside my students. I became a road runner first, joining two marathon training teams, and lining up for the Richmond Marathon each year, but my love has always been for running, not racing. Born in British Columbia, Canada, I grew up exploring lush, mossy forests. It was not just a whim when I eventually fell hard for the trails behind my daughter's middle school, followed by the trails of the James River Park System.
Of course, all trails inevitably lead to trail running friends (i.e. the best kind of friends), and mine formally introduced me to East Coast mountains – and the VHTRC. As my training evolved over the past seven years, so did the annual Lion Pride Run and the scholarship it supports.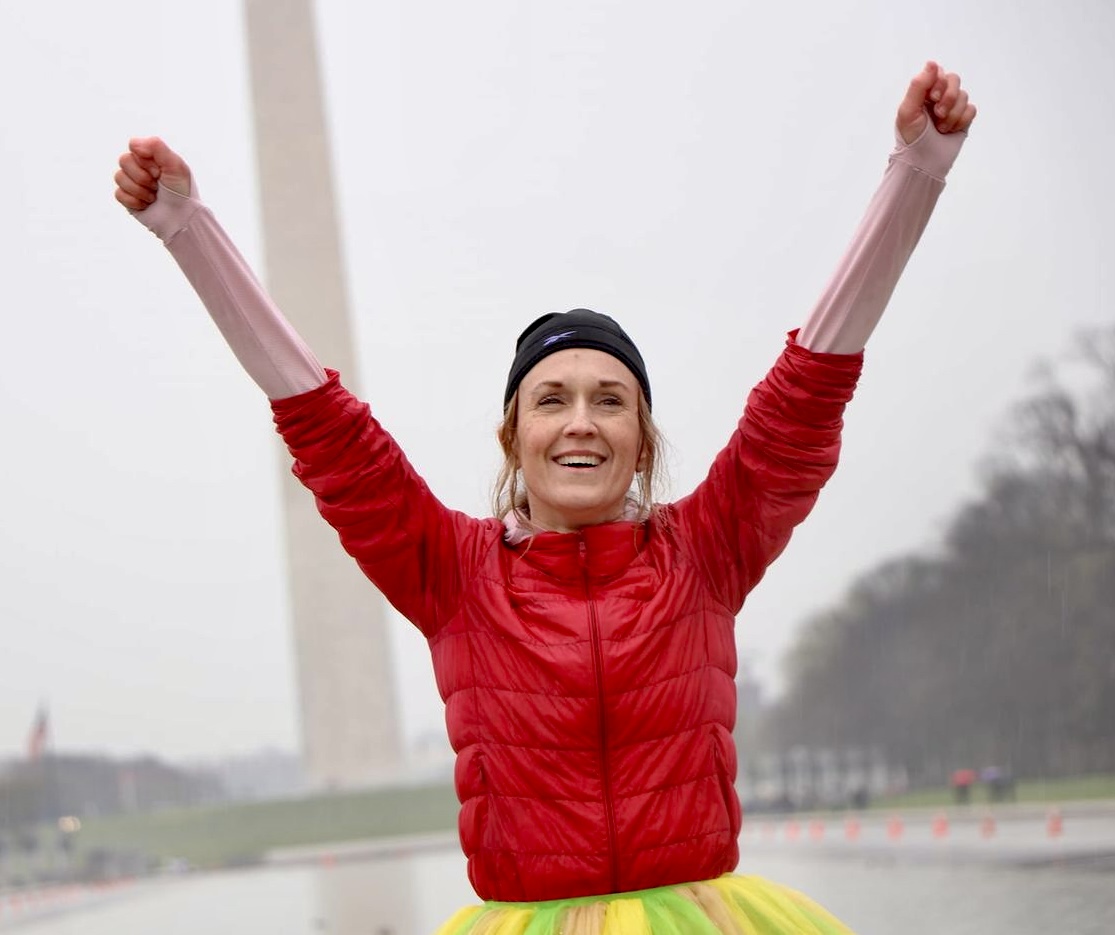 Each spring, I run an ultra distance in honor of my students, hoping to raise scholarship funds along the way. Since the LPR's conception, I've completed seven ultra distances for my students, including a 100-mile run around the high school track (2018); a 50-mile run from Louisa County High School to the Capitol building in Richmond (2020); and a 100-miler to the Lincoln Memorial in Washington D.C. (2022) The most recent rendition of the Lion Pride Run took place in late March of 2023.
This year, I wanted to run with all the kids in our school system. I hoped for a beautiful day spent running with students of all ages, and I got my wish. On March 30th, I ran for an hour at each of the six schools in Louisa County. If you have ever watched the training run scene in Rocky II, just after Rocky runs down the railroad tracks and through the outdoor market, when all the kids join him, then you can pretty much imagine what this year's Lion Pride Run looked and felt like. The students at each school poured out of their buildings on a gorgeous spring day, shouting and laughing, running wild and free. A few tumbled and were carefully helped to their feet by friends. Some quickly challenged me to a friendly race before sprinting into the distance. Without the burdensome knowledge of pacing that weighs down us "experienced" runners, they were just as joyful when they collapsed onto the grass, laughing, moments later.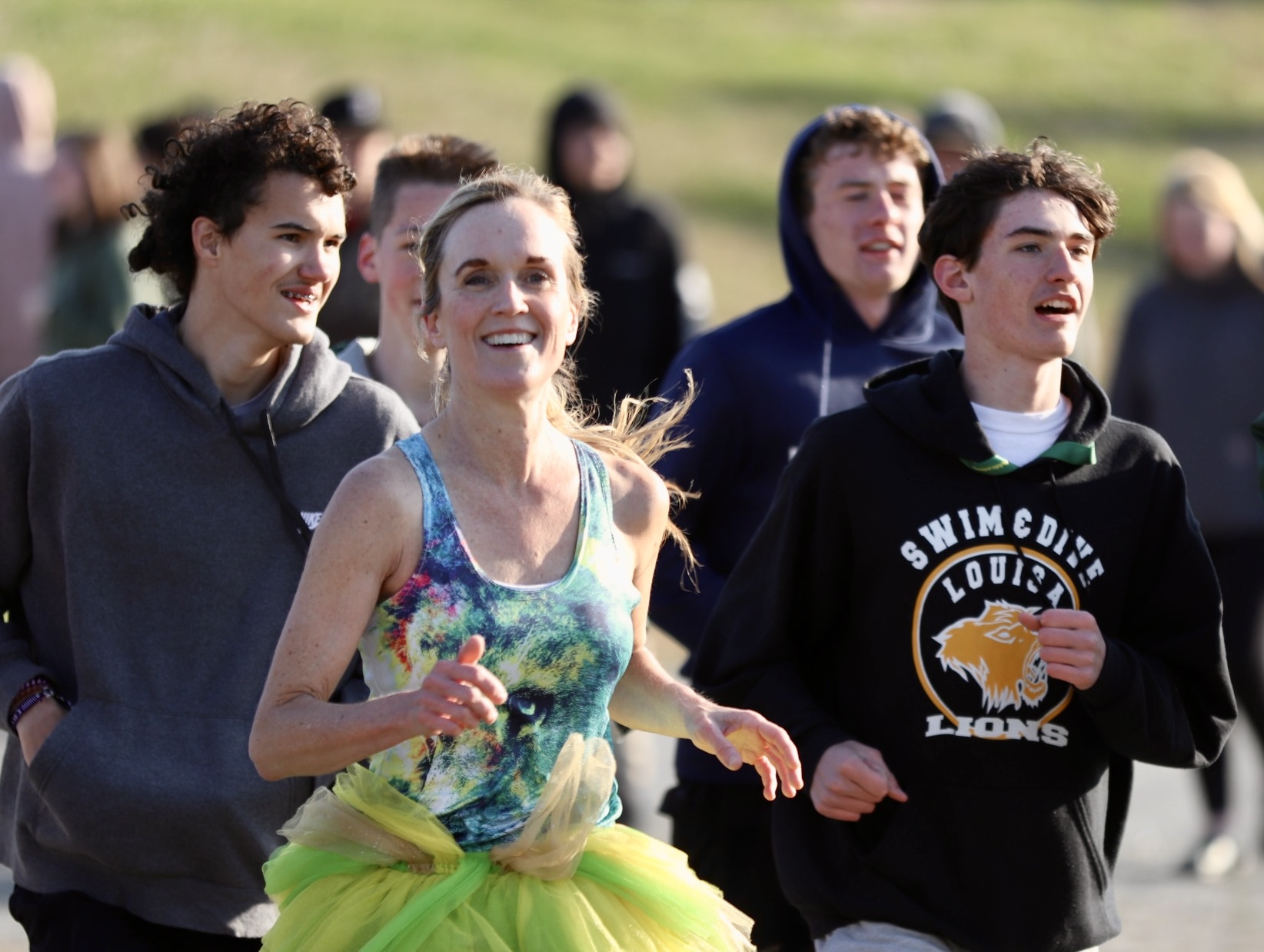 By the time the afternoon buses arrived at the last elementary school, I had run about 30 miles (and tied almost as many shoelaces). Collectively, the children of Louisa County had run across America. Plus, we had raised enough funds to give scholarships to a dozen very deserving graduates of Louisa County High School. As for that unknown example that I had hoped to set seven years ago? It was all around me. Those kids have taught me so much about their potential, my own, and yours too.
To make a donation to the Lion Pride Run fund, visit the website.
Kate made an appearance on the Today Show after her run in 2022.
A short documentary was created after the run Lion Pride Run in 218.
After her run in 2017, this article appeared in Runner's World magazine.
Photos