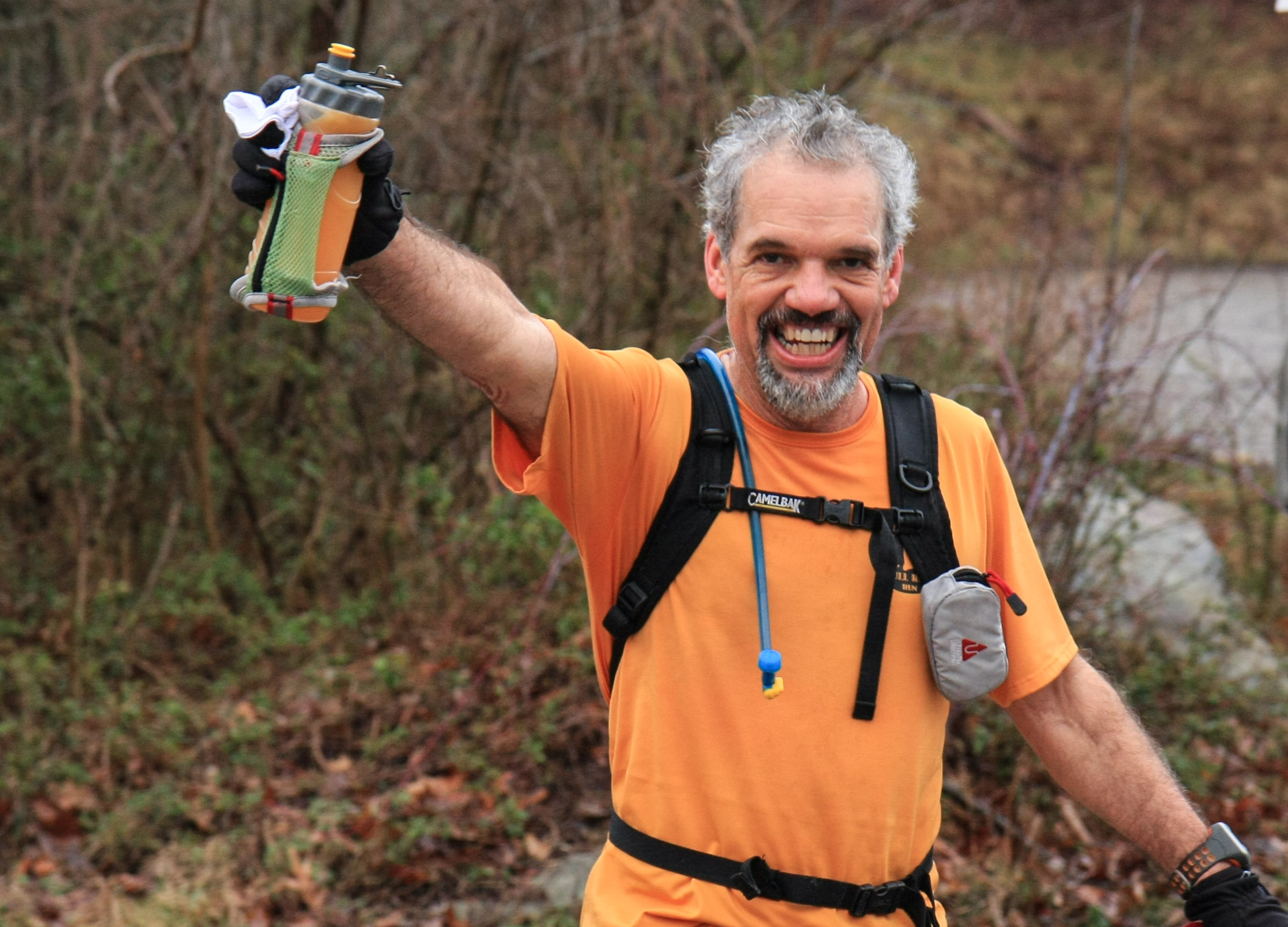 In memory of Ed "Cappuccino" Cacciapaglia
We've lost our big-hearted, big-smiling friend Ed, but his love of the trails and the ultrarunning community remains with us.
Ed's wife, Helen Hipps, has requested that donations made in Ed's honor go to the Virginia Happy Trails Running Club. The club board will direct all of these funds to build a lasting, useful memorial to Ed that benefits trail users — something along the lines of a picnic shelter, bench, or water fountain.
You can donate using PayPal or credit card below:
If you would like to make a donation by check, please make the check payable to "Virginia Happy Trails Running Club" and mail to:
VHTRC
c/o Trevor Baine
3021 O Street NW
Washington, D.C., 20007