Club Fetes Award Winners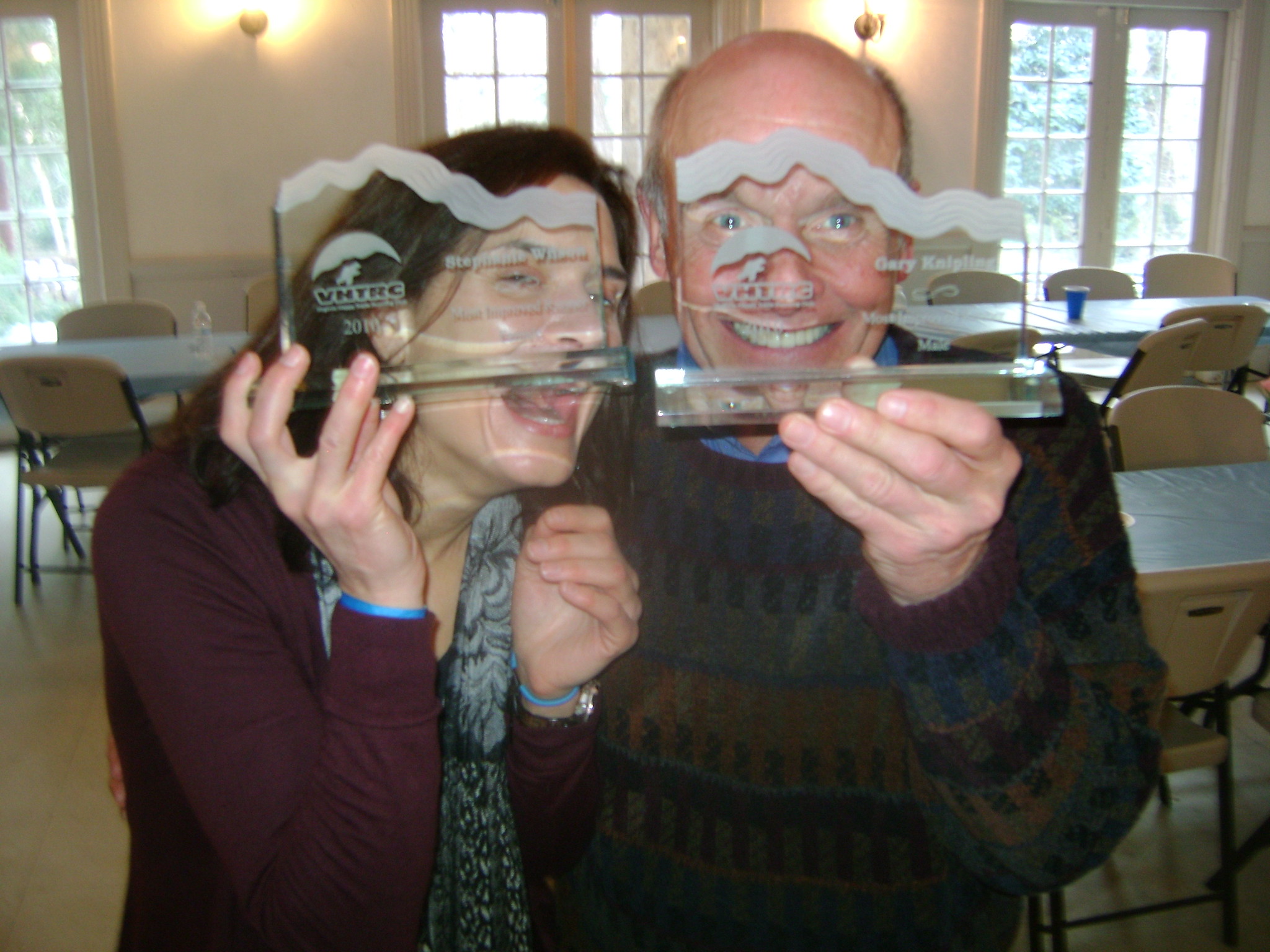 There was great excitement on the red carpet as the stars arrived at the VHTRC 2010 Awards Ceremony. An unusually large group of winners was there this year.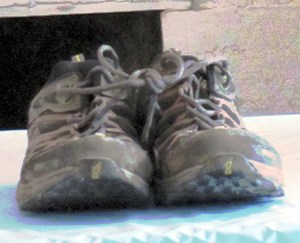 The highlight of the afternoon was the posthumous presentation of the James Moore Award to Mike Broderick. The James Moore Award is based upon a combination of community service and tough running.
The other awards were:
Runner of Year, Male - Neal Gorman
Runner of Year, Female - Amy Sproston
Performance of the Year, Female - Barb Isom
Performance of the Year, Male - Neal Gorman
Most Improved, Male - Gary Knipling
Most Improved, Female - Stephanie Wilson
Rookie of the Year - Brittany Zale
Ambassador - Sophie Speidel
Photo of the Year - "Sean at SMUT" by Keith Knipling (shown below - slideshow of all nominees)
"Next Year I'm not Going to Do Anything Stupid" Award - Eva Pastalkova
To see all the nominees and their accomplishments, go to the awards page.
There was a problem when Gary was confused about the difference between "performace of the year" and "running performance of the year." We straightened him out.
Pictures from: Quatro | Brenda
Picture of the awards and two cool people goofballs | Slideshow of Picture Nominees