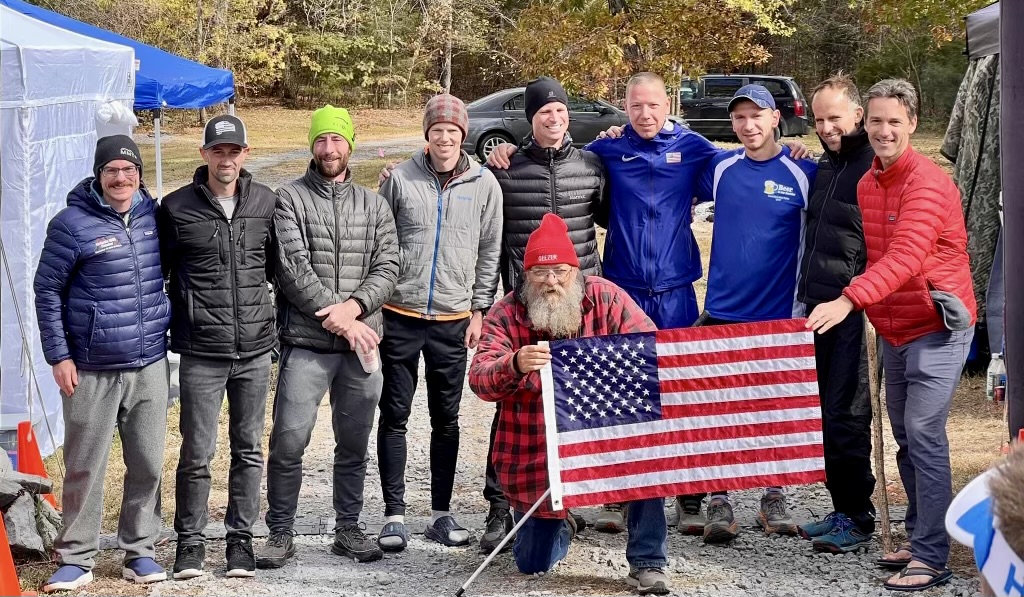 Big Dog's Backyard Ultra: Together Everyone Achieves More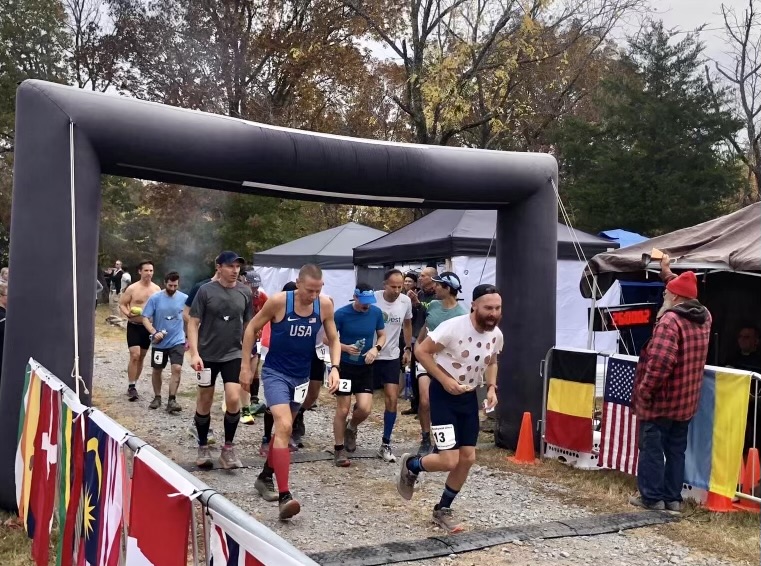 If you jeered, supported, or watched this year's Backyard Ultra World Team Championships you may have been asking yourself: How? Or even… Why? Indeed, some of the runners were even asking themselves 'why?' while they showed us 'how' yard-by-yard for several days.
Less than a week has passed since Laz shouted 'Happy Times' at the start of the hour and runners took off hobbling and groaning, but already some finishers are planning their next backyard adventure and taking notes on what went right and what they can improve for next time.
And while they may have learned a thing or two about running a backyard race, the reason they are already planning ahead is because they took away one of the greatest ironies of life.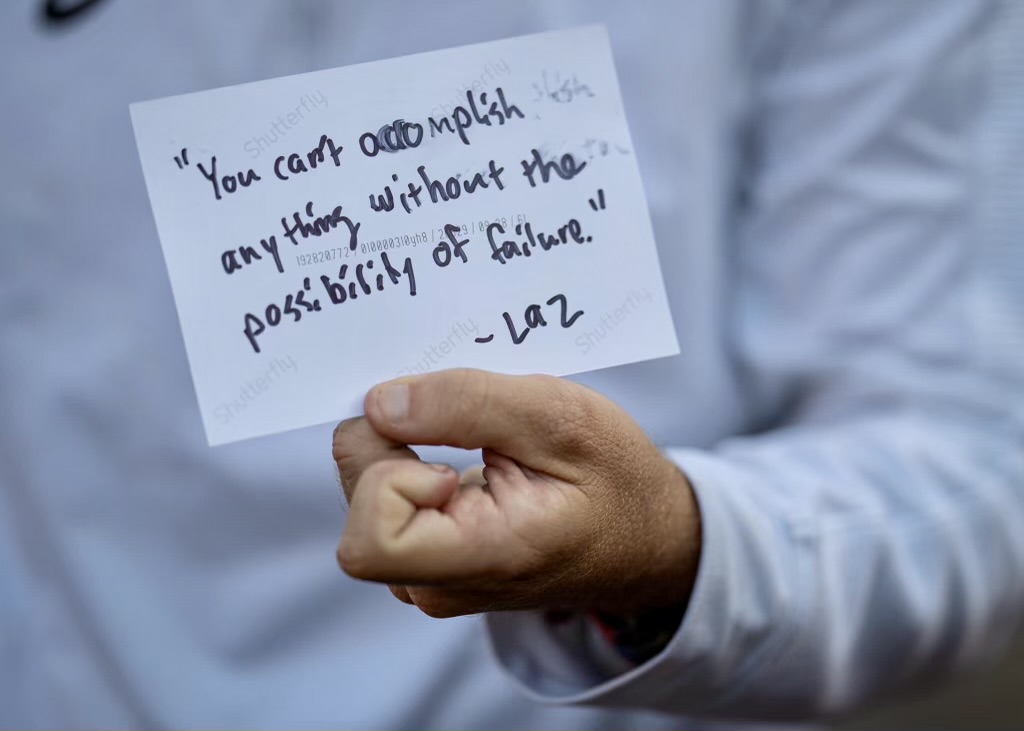 Embracing the suck helps us appreciate that which does not suck. Being uncomfortable helps us appreciate being comfortable. Digging down deep enables us to share all the treasures within… and there were many treasures to share at this year's backyard races.
In total, 544 runners in 37 countries toed the line at this year's Championships. Among those runners, 263 of them (nearly 50%!) set personal bests, and by an astounding average of 10 yards. In addition, 18 countries set national records (again, nearly 50%!).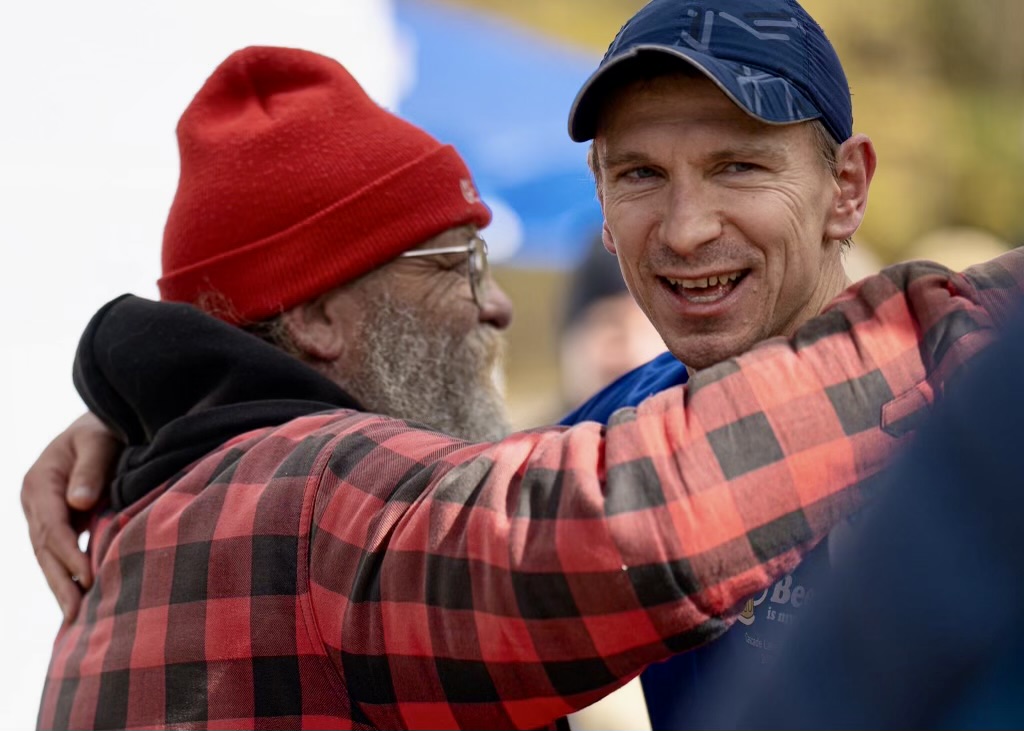 There were many highs and lows for Team USA. After many days of fluctuating weather and cheers and jeers from crew and supporters, Piotr Chadovich became the last person standing with 76 yards (316.66 miles over those 76 hours) at Big Dog's Backyard Ultra.
Piotr was the only runner not using a chair or cot throughout the entire race. His wife, Utako, had no previous crewing experience but may have been one of the best crew members out there because she was always open to suggestions and help from others. She seemed to have endless energy; she was always filled with warmth and smiles; and she problem-solved every challenge that came up. Gabe, his other crew member, was calm and consistent, and able to think on his feet throughout the race.
Piotr had challenges throughout his race and there were moments that he wasn't sure if he would be able to continue longer but as Laz always reminds us, the Backyard is a race that can change dramatically from yard-to-yard… you just never know what the next yard will bring.
Harvey Lewis got the assist with more than 312 miles over 75 yards. He slowed down considerably on the road out-and-back before heading off to the trail portion of yard 75, but soon turned back. Harvey, the Last Person Standing at the 2021 Big's, was crewed this year by Randy Kreill and Judd Poindexter.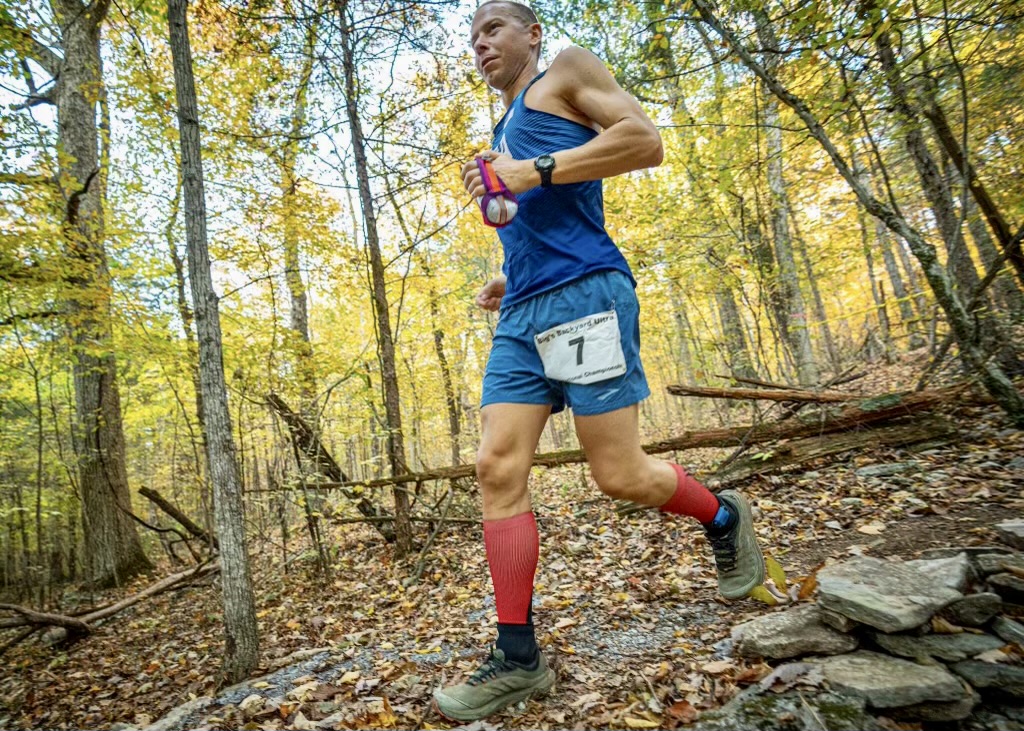 Steve Slaby went out on the road out-and-back and stopped on the way back through the corral before the trail portion of yard 72. Steve was crewed by Keith Knipling and Tom McNulty primarily, and Tracy Cooley tapped in for White House Tom Monday afternoon through the end of the race. As crew chief, Keith described Steve's equanimity throughout the race, saying "not once did this man lose his cool or composure; always in control, always telling his crew exactly what he needed (which wasn't much), and never even needing a sock change." Keith continued, saying that it was a privilege to witness, and that this was indeed an extraordinary example of how it should be done. Steve set a new distance PR; Keith pointing out that his race was '300 miles of class.'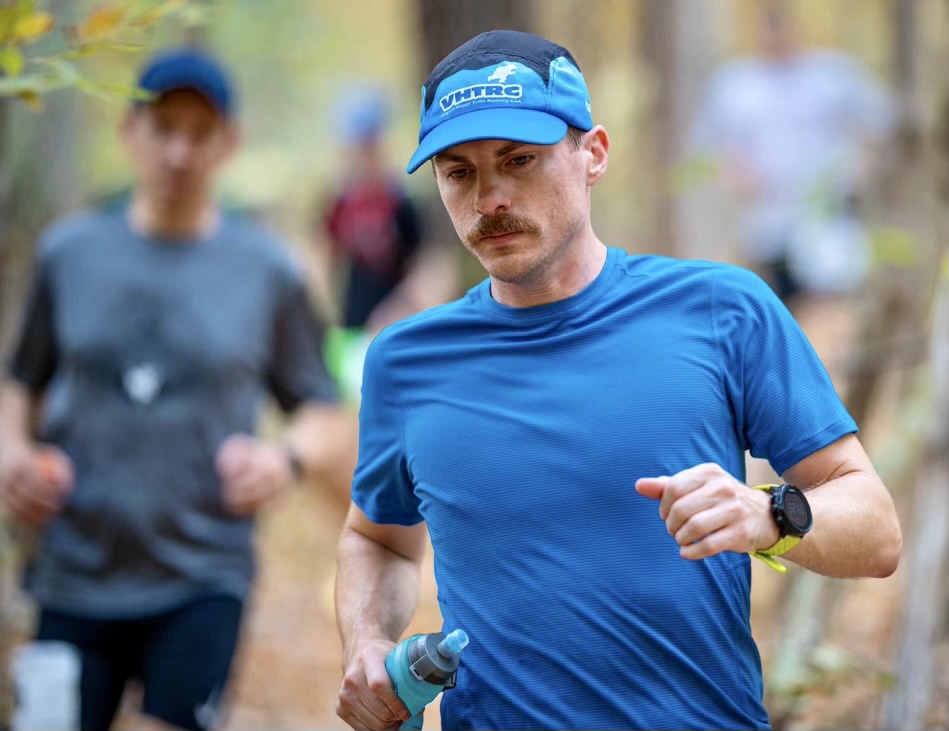 Chris Roberts1 ended his backyard journey with 60 yards or 250 miles. An Achilles injury forced his exit after an approximately 8-hour fight through this painful challenge. Multiple runners said that they credited Chris as the reason they were able to stay in as long as they did, and that they were inspired by how much he gave to accrue additional yards for Team USA.
Roberts came into the event as one of the best Backyarders in the world. Last year, Harvey Lewis made it to 85 hours with Chris Roberts as the Assist with 84 hours. That's 350 miles of running, continuing every hour, on the hour. As Tracey Outlaw pointed out, Chris does have a secret weapon in the form of crew chief, Jack Kurisky. Jack is a calming force with significant experience. When not attending to Chris, he helped Justin Wright's crew in taping his ankle and knees.
Jason Bigonia finished with 54 yards, or more than 219 miles. He was among several runners who qualified at the Capital Backyard Ultra Run Race, hosted by Sarah Smith over Memorial Day weekend in Mason Neck, southern Fairfax County, Virginia. Jason left it all out there for the team, including taking at least one major spill on the trail. He led the way by entertaining his fellow runners as he juggled while running for a few laps. Bigonia held on through a critical point of the race and helped the USA accrue points for the what ultimately proved to be a decisive overall team victory. Props to his crew, Erica Qualey and John Eddyblouin.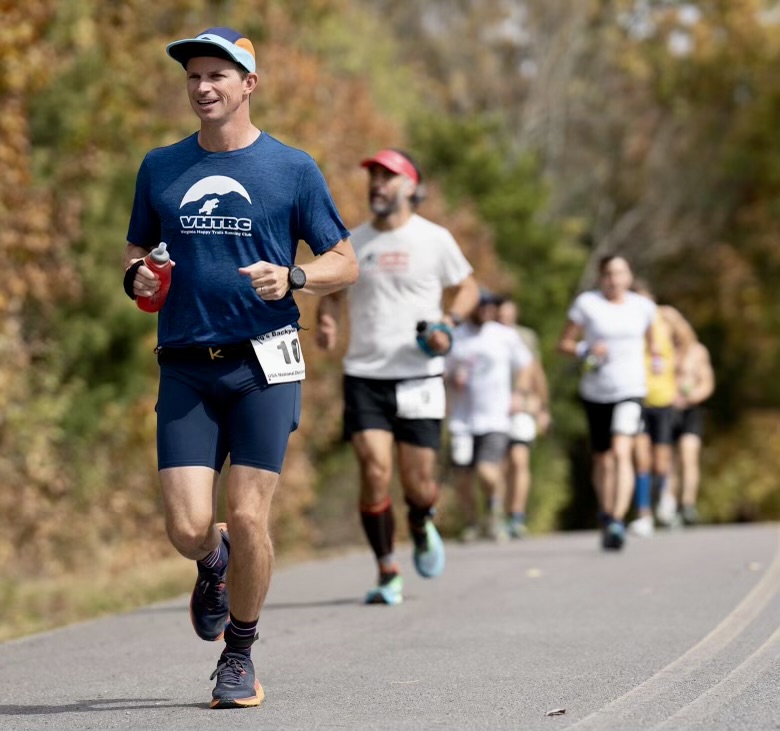 Keith VanGraafeiland's backyard adventure ended with more than 258 miles or 62 hours. This is a massive PR for Keith and provided a significant contribution to Team USA's tally. Keith also won the 10th seed for the USA, beating out all other 10th seeds from the represented countries; this led to Keith being named to the "All-World Backyard Team"! Keith struggled over his last three yards on the trail but pushed through, making it to the road loop where temperatures drastically dropped when nightfall hit. [The Backyard Ultra course generally consists of a 4.167-mile trail loop during the daylight hours, and then the exact same distance over a paved course at night.] Keith was able to complete two road loops before timing out on yard 63. He was crewed by his mother-in-law, Jane Rinaca, and local Nashville runner Jimmy Warren. Keith commented that "it was great to have such a large contingency of VHTRC supporters combined with the team atmosphere, making this year's race truly unique".
At hour 53, Cody Eubanks ended a very successful race – he brought everything with him to Bell Buckle. As Tracey Outlaw pointed out, he was crewed by two good friends of his, buddies who seemed to have as much fun as he did in the Backyard. His father was close by and he helped with supplies, including a strategically-timed, dozen donut drop-off. But perhaps most importantly, Cody brought his "why" in the form of a series of picture postcards with meaningful writing on the back. Every mile, he'd grab some inspiration and run with it. His tent was next to the timing tent. Throughout the race, he'd share who was on the card, and why they were important to him. He'd share the writing on the back. Most laps, Cody would walk up to the live feed and do the same, sharing his inspiration with the world. On a particularly tough lap, his photo was of his young daughter learning to ride a bike. The saying on the back: "if I can do it, you can. Just one more lap." Cody then proceeded to do one more lap… two, actually.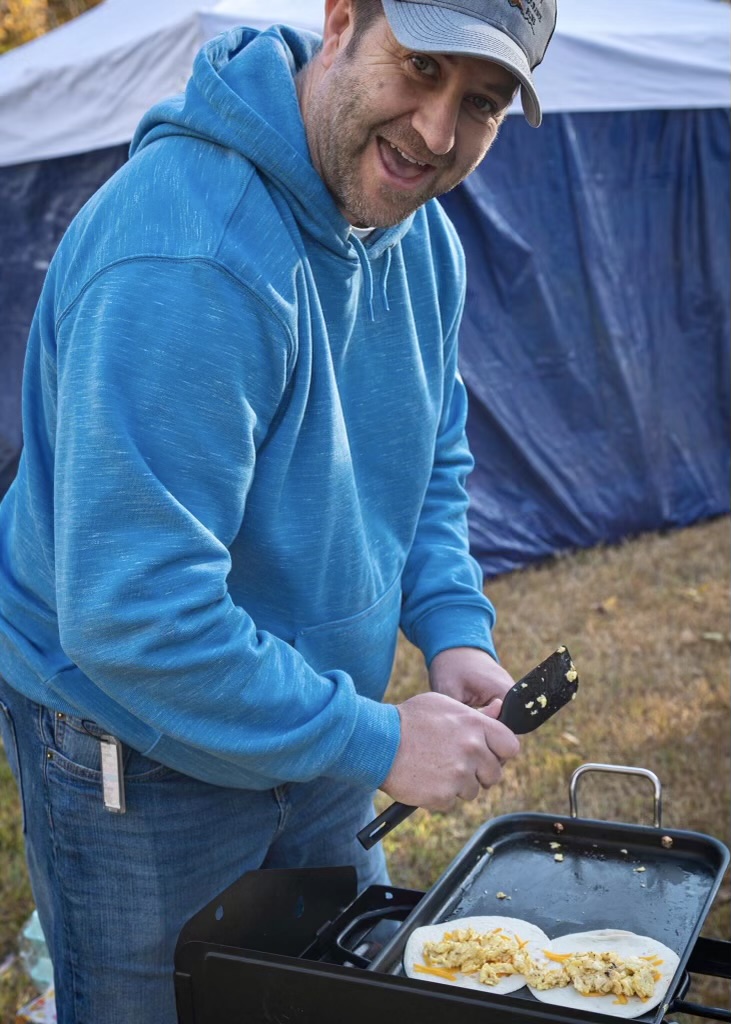 Also at hour 53, Levi Yoder ended his Backyard with a massive PR of 52 yards or more than 216 miles – his previous best had been 37 yards in the Backyard format. He leaves the Backyard with this massive PR effort, and on the world's biggest stage. Throughout the race Levi had a quiet, calm demeanor. He was consistent. He made it look easy. Levi, the 14th seed, was also among the last two persons standing in the world in his seed group. So close to being named to the All-World Backyard Team, he gave it his all but couldn't complete the 53rd trail loop in time. Levi was crewed by Jeremy Shantz and Carolyn Yoder.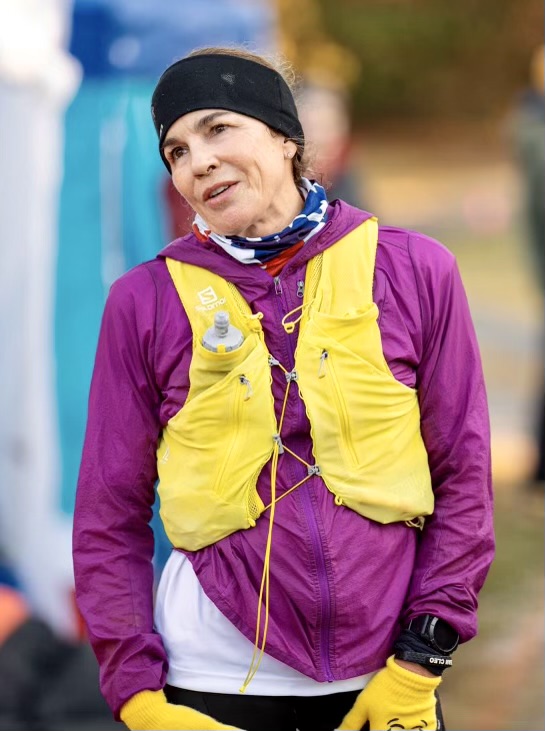 Jennifer Keiser Russo missed the cut off on the 49th yard by an estimated 15 seconds. The first day-time loop after a night of yards on the road section is always gut-wrenching as runners make that transition back to the trail. She battled stomach issues for hours and hours and fought hard to stay in the backyard and contribute to the USA Team. She finished with 48 yards or 200 miles.
Jennifer was among the last of the fifth-seeded runners, and was among the top three females still standing in the world when she missed the cutoff. She was crewed by Gina Fioroni; the two had not met prior to this event, as Gina came from Colorado to be Jennifer's only crew.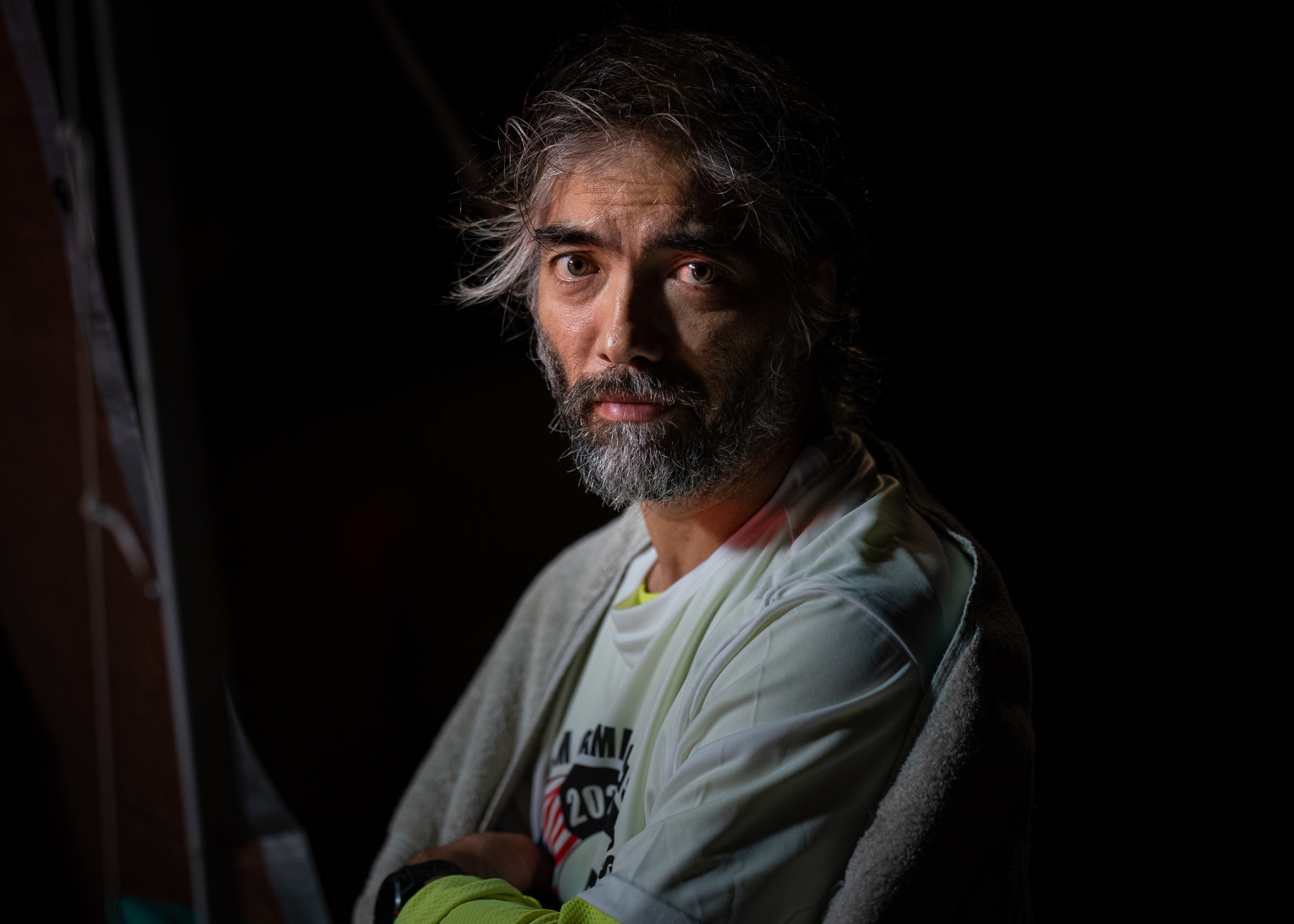 Kevin McCabe went out on the 39th yard but returned about 15 minutes later, becoming the third DNF at Big's, exiting having covered more than 158 miles. The first question Kevin asked as he returned to camp was whether he made a difference and if the USA was in first place. Easy answer. YES! Kevin made a major contribution during the period in the race when Team USA moved into first place. He battled stomach issues for hours. Kevin was crewed by the VHTRC duo of Tracy Cooley and Marty Fox.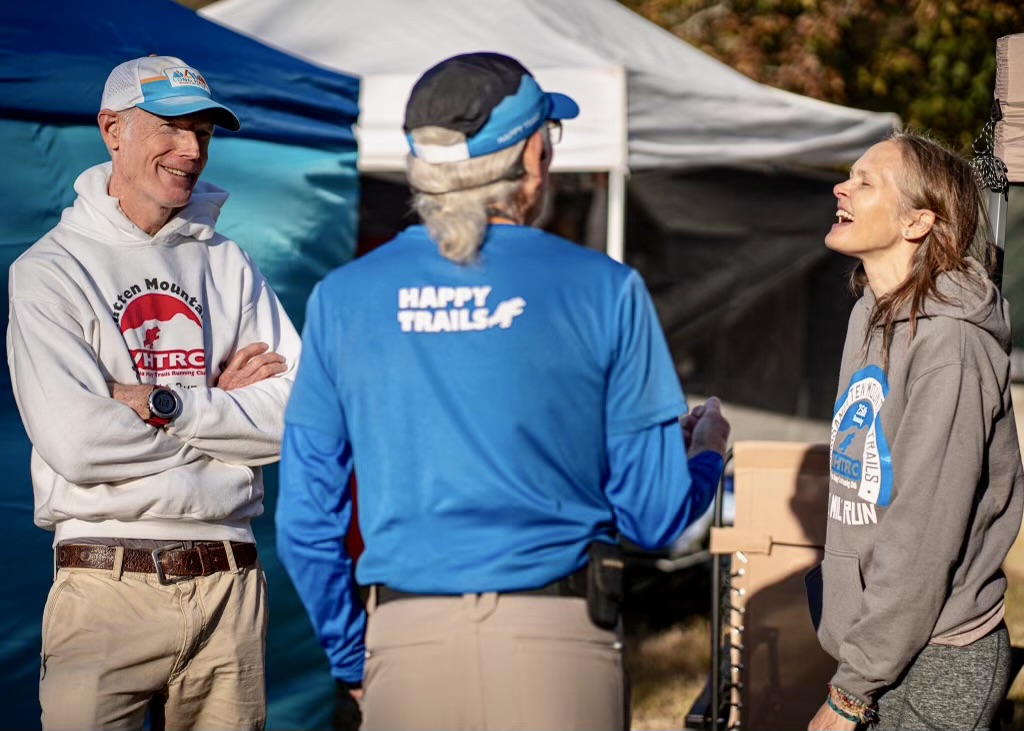 Justin Wright earned his spot into Big's with a win at Ode to Laz Backyard Ultra, held in late July in Michigan. Justin represented the race and the USA well. In fact, in his role as the 15th seed, Justin may well have been the MVP for the role he played during a core part of the race. He was ready to quit multiple times. After an ankle injury on the trail, Chris Roberts' crew chief Jack Kurisky went into action and taped it up. Six yards later, it was his knee that had failed him. Jack taped that up. Limping into the corral to answer the bell time and time again, Justin inspired the team to rally with him. In total, Justin went on to run an additional 8 yards (33+ miles) after he initially indicated that he was done. In addition to the help he received from Jack, huge credit is due to his crew: Sarah Archer and Casey Thivierge.
As teammate Jason Bigonia said, "Justin was just terrific. So much pain, so much grit. And so many more loops. He told me he was done at the middle of loop 37. Then he took off and completed it with plenty of time. His speed was an asset that gave him time between loops. He walked and ran quickly in a very effective way. Very impressive."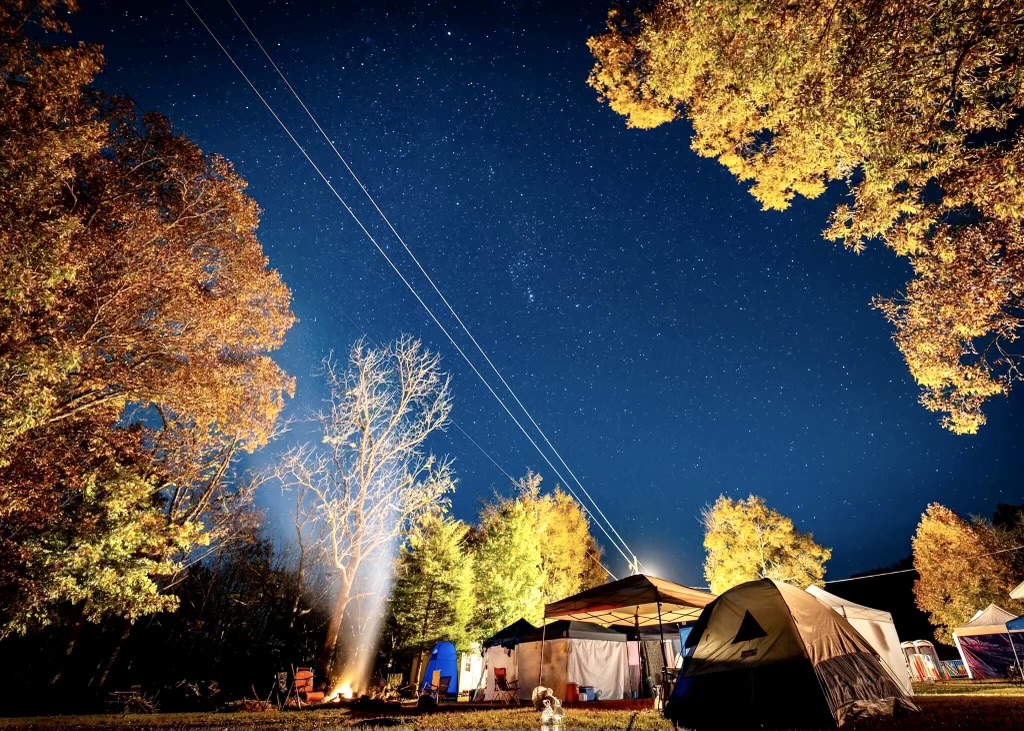 Out on yard 27 after more than 108 miles, Brady Winkles ended his race struggling with a knee injury. He was crewed by Marcee Winkles and Angela Bruno. He showed great strength and resiliency, and since this was his debut at Big's, everyone looks forward to seeing what he can do out there at future Backyards.
Not only was Big's happening in the US, but, as mentioned earlier, a total of 544 runners toed the line in 37 countries, and many of them were confronted with significant battles outside their control. Entering the 59th hour, South Africa had significant weather conditions, in addition to a massive brush fire along the course. Two alternative routes were attempted but the fire prevented runners from safely using those routes. A final out-and-back route was created but runner Melikhaya decided to ring the bell leaving runner Thembinkosi to head off and become the last runner standing.
Finland's race was stopped by a category 1 hurricane with 90 mph winds and downed power lines on the course, ending their chances in the team competition but giving them all an experience they surely will not forget anytime soon!
Japan became the next to last country to finish the Backyard as they charged to try and make that podium spot. Iceland had an amazing run in the small country division, against countries a thousand times their size, finishing runner-up and barely nosed out of the win. Norway ultimately won the small country division.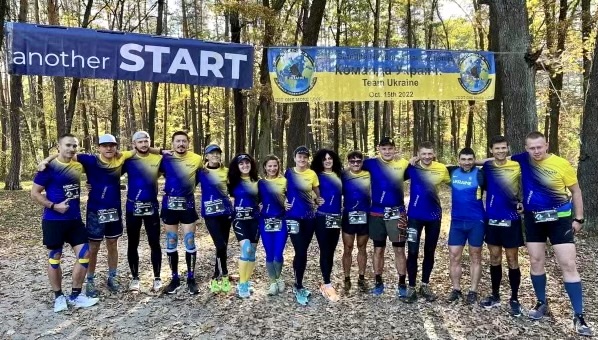 And then there was Ukraine. Ukraine endured significant challenges even before the race started. Race organizer Viktoriia Nikolaienko-Bryantseva said, "There is a terrible murderous war going on in our country, but life goes on for us. Running is an important part of our life – it is what helps the psychological state more or less [become] stable and participation in competitions, as well as representing Ukraine at the World Championship, is an honor, hope and opportunity to open Ukraine to the world."
Ukraine offered us a shining example of adversity and courage against all odds and allowed us the opportunity to witness heroism in action.
Last, but certainly far from least, was the incredible story that unfolded in Belgium, which was the Last Country Standing. As the Backyard world watched, Merijn Geerts and Ivo Steyaert finished with a mind-bending and Beamonesque, record-breaking 101 yards. This means that Merijn and Ivo had been running an astounding four days and five hours, covering more than 420 miles. Every hour, on the hour. Neither went out for the 102nd yard; they decided to finish it together. Therefore, they both have the NEW Backyard Record at 101 yards, but each officially landed with a DNF for the race. Not surprisingly, Geerts and Steyaert have been friends for decades.
This year's Championships gave us too many memorable moments to even count, and there were many stories that we will be reliving for years. But perhaps the greatest takeaway from the events held around the world were the friendships born out of supporting each another and celebrating our passion for a sport that blurred our borders and helped us all come together for one very special moment in time that we have come to know and love as the backyard.