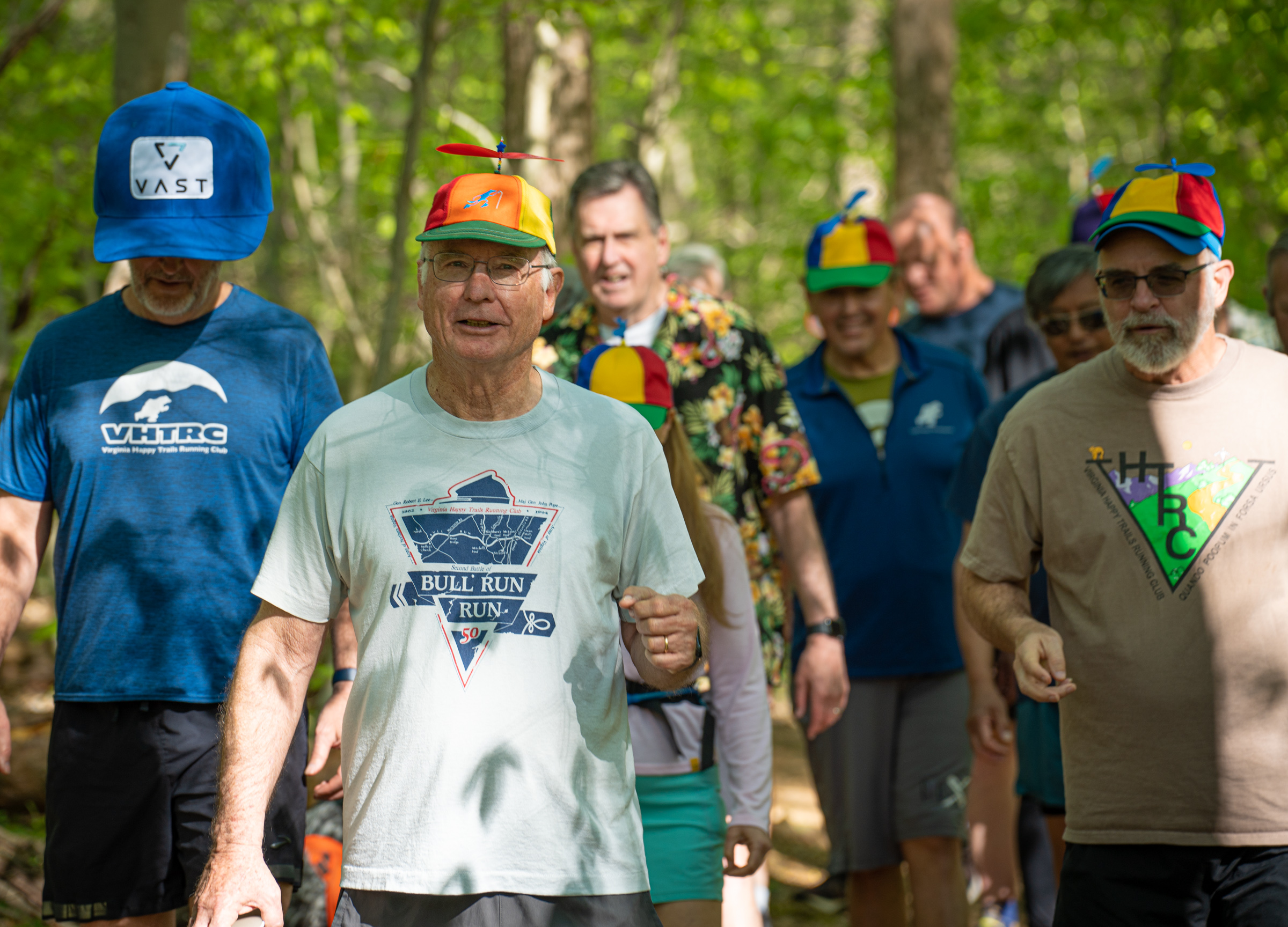 A Gathering for Chris
On Sunday, April 16, a day after Bull Run Run, some of the "old guard" of the VHTRC gathered to celebrate Chris Scott's memory, near the trailhead of the Bull Run Occoquan Trail at Fountainhead Regional Park. This was where Chris and a handful of his trail running friends, including Anstr Davidson and Joe Clapper, hatched the idea to create the Bull Run Run and, with it, the trail running club that would be needed to support it. The VHTRC was formed over the winter of 1992-1993 in order to put on the BRR 50 miler, and neither the club nor the race would have happened without the vision, energy and the determination of Chris Scott.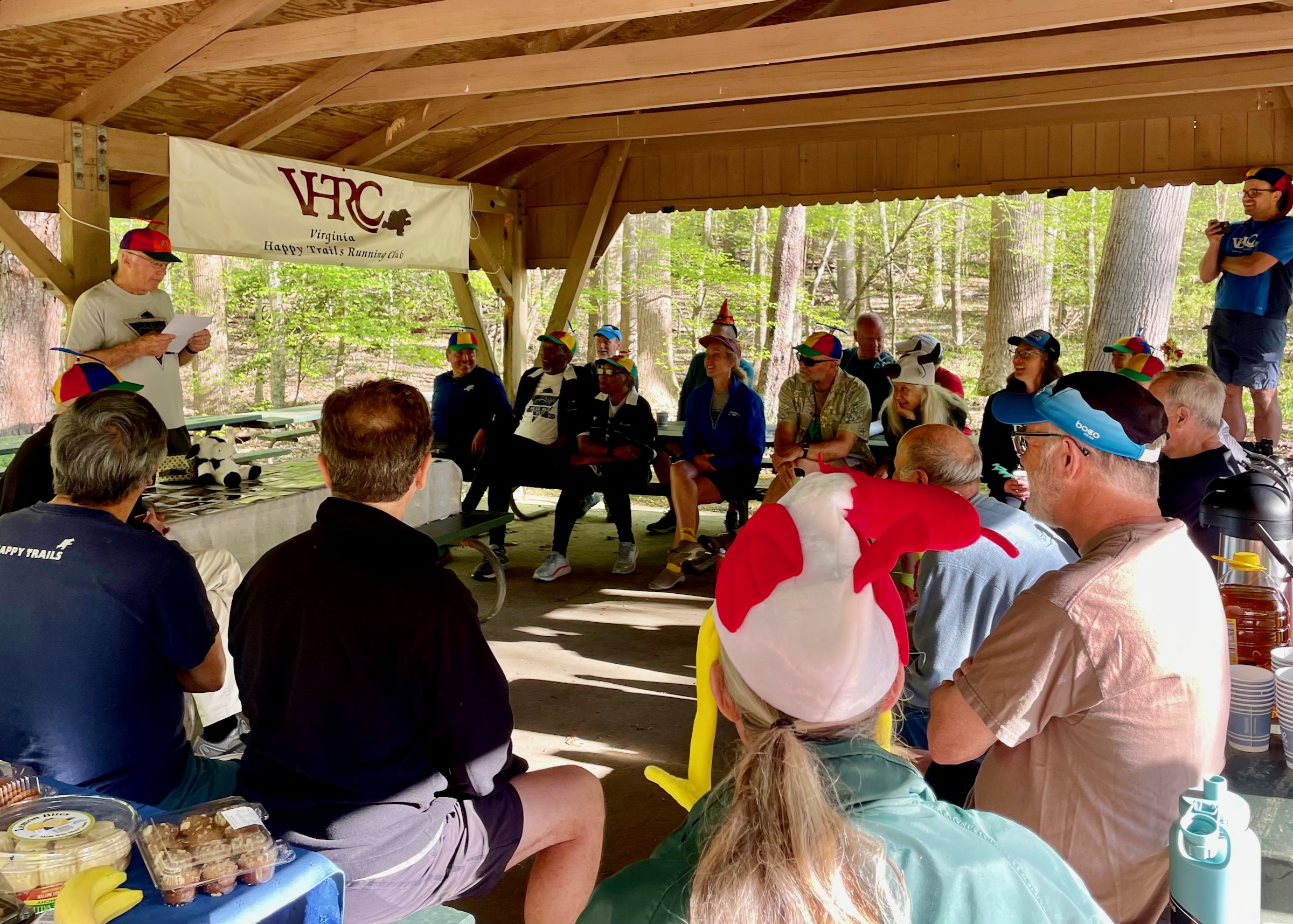 The gathering was organized by Chris's good friend and VHTRC co-founder, Anstr Davidson, who gave his own remarks and invited those of others. After socializing, the group did a short stroll on the trail to commemorate Chris and the club he helped form.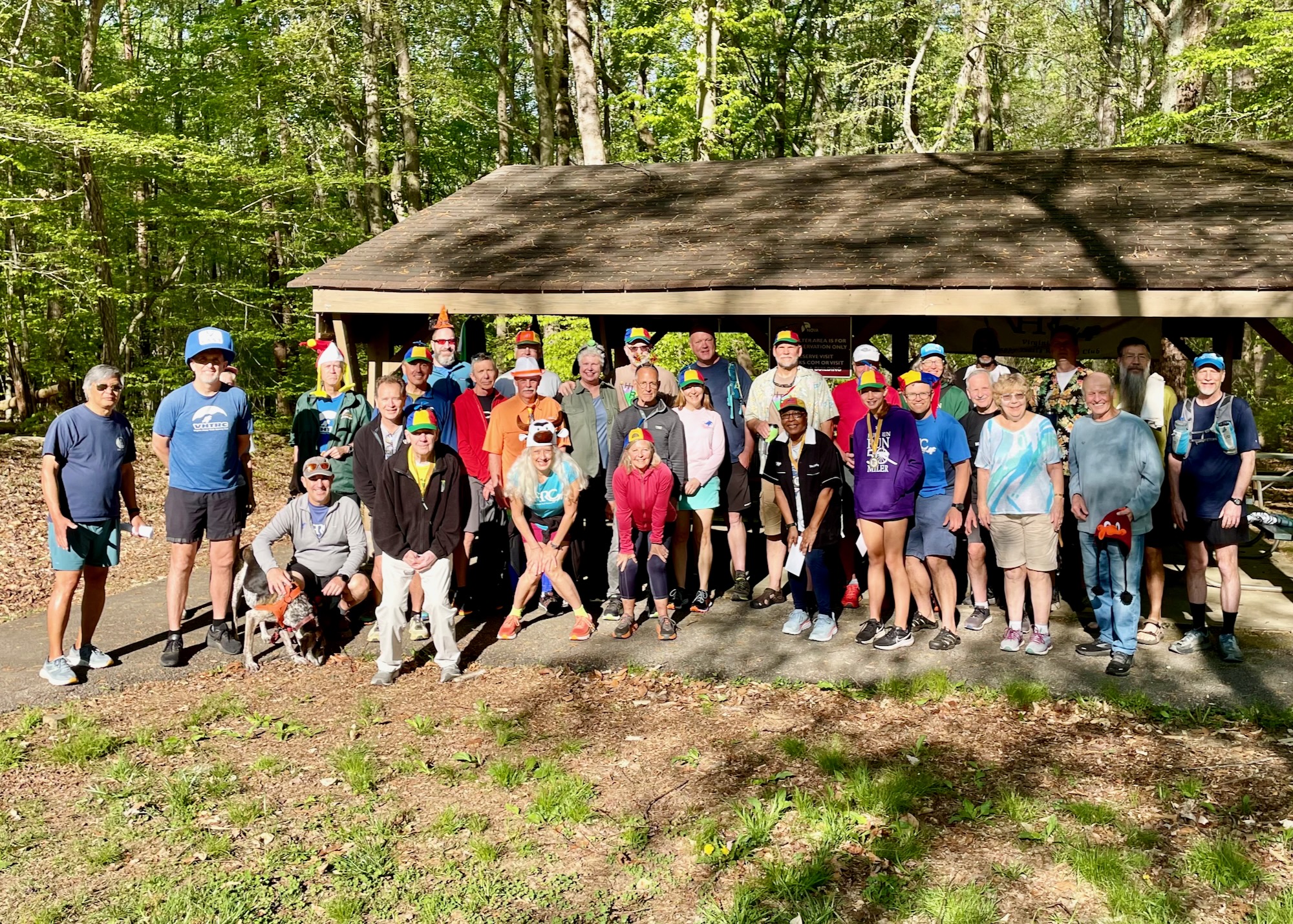 Photos