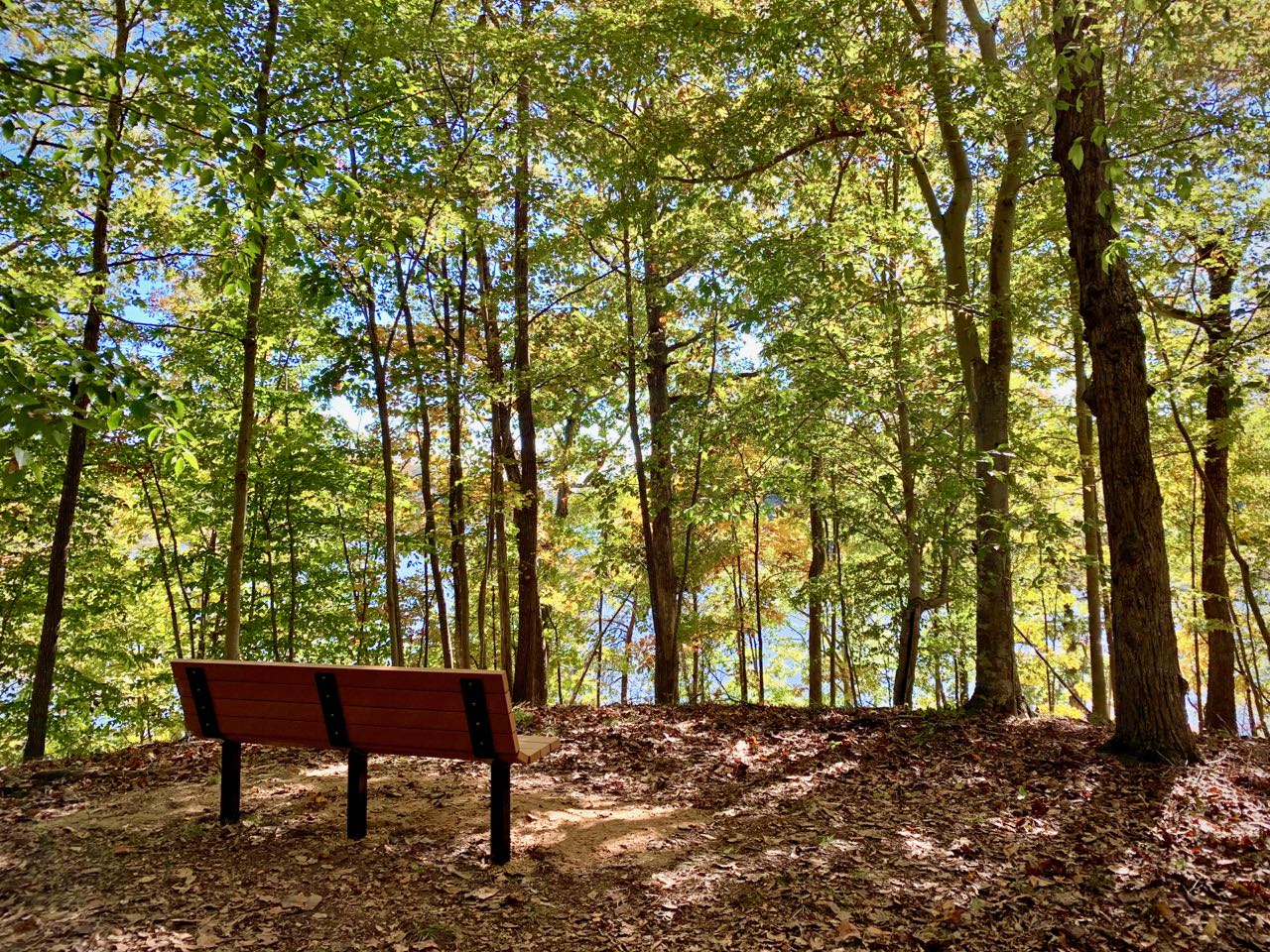 A Bench for Ed
We lost Ed Cacciapaglia in April 2019, and many of his friends made a donation to the VHTRC in his memory. Today, we honored those gifts by installing a memorial bench for Ed in the Do Loop at Fountainhead Regional Park, overlooking the Occoquan Reservoir.
Nine club members and Ed's friends — Tom Corris, John Dodds, Russ Evans, Bob Gaylord, Gary Knipling, Keith Knipling, Brett Martin, Sheila Vibert, and Dave Yeakel — put in the bench on this beautiful autumn morning, with the help of Lance Elzie of NOVA Parks. The materials were brought over to the Do Loop from Sandy Run via boat, and the bench was assembled on site and set in concrete. It will be a lasting tribute to Ed and his love of the trails … and a quiet place to reflect or take a break if you're weary in Bull Run.
In November, we will install a second bench in Ed's memory on the Bull Run Occoquan Trail near Hemlock Overlook, where the bluebells peek out in all their spring glory.
We hope these places of rest will bring people peace and reflection and, of course, a big Ed smile.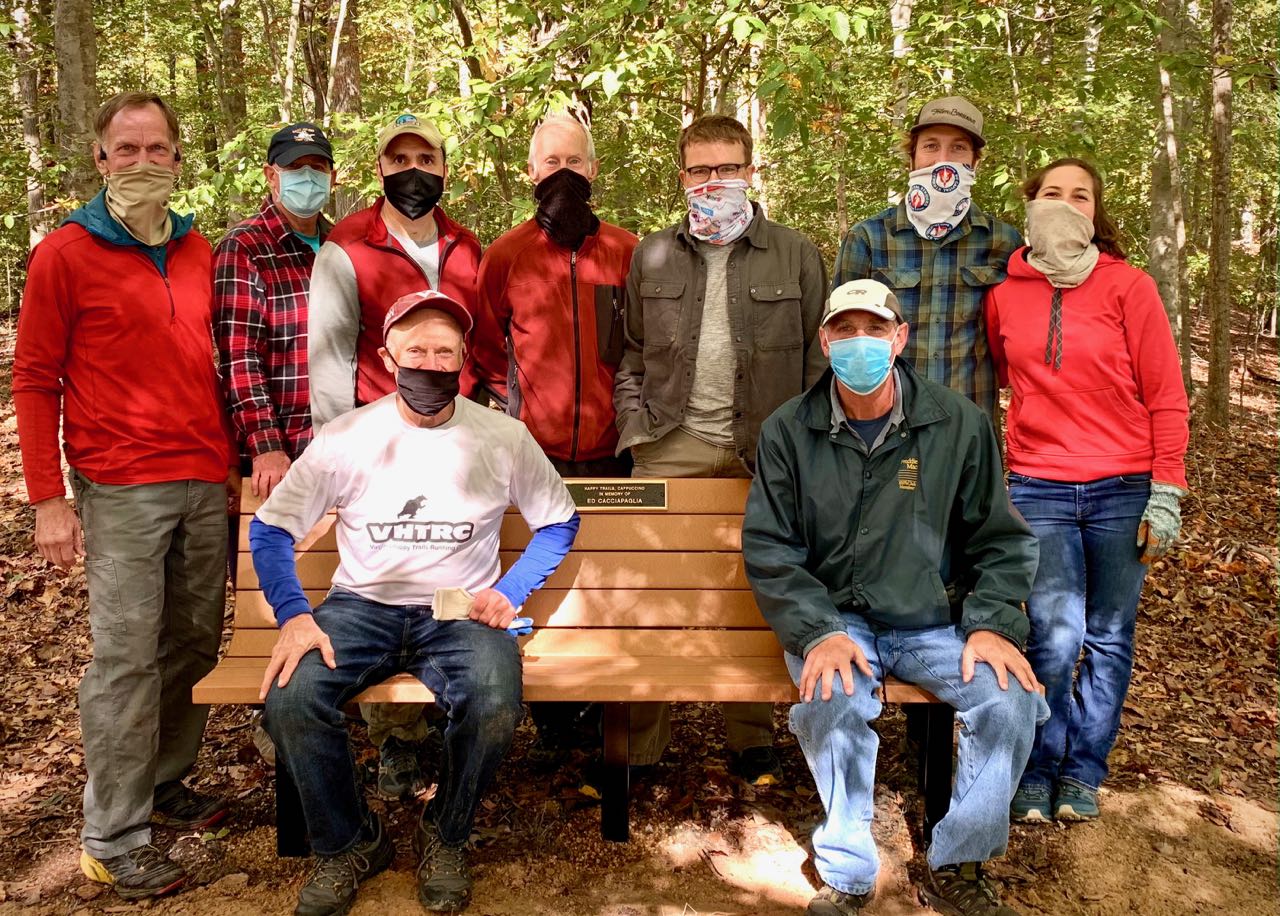 Photos