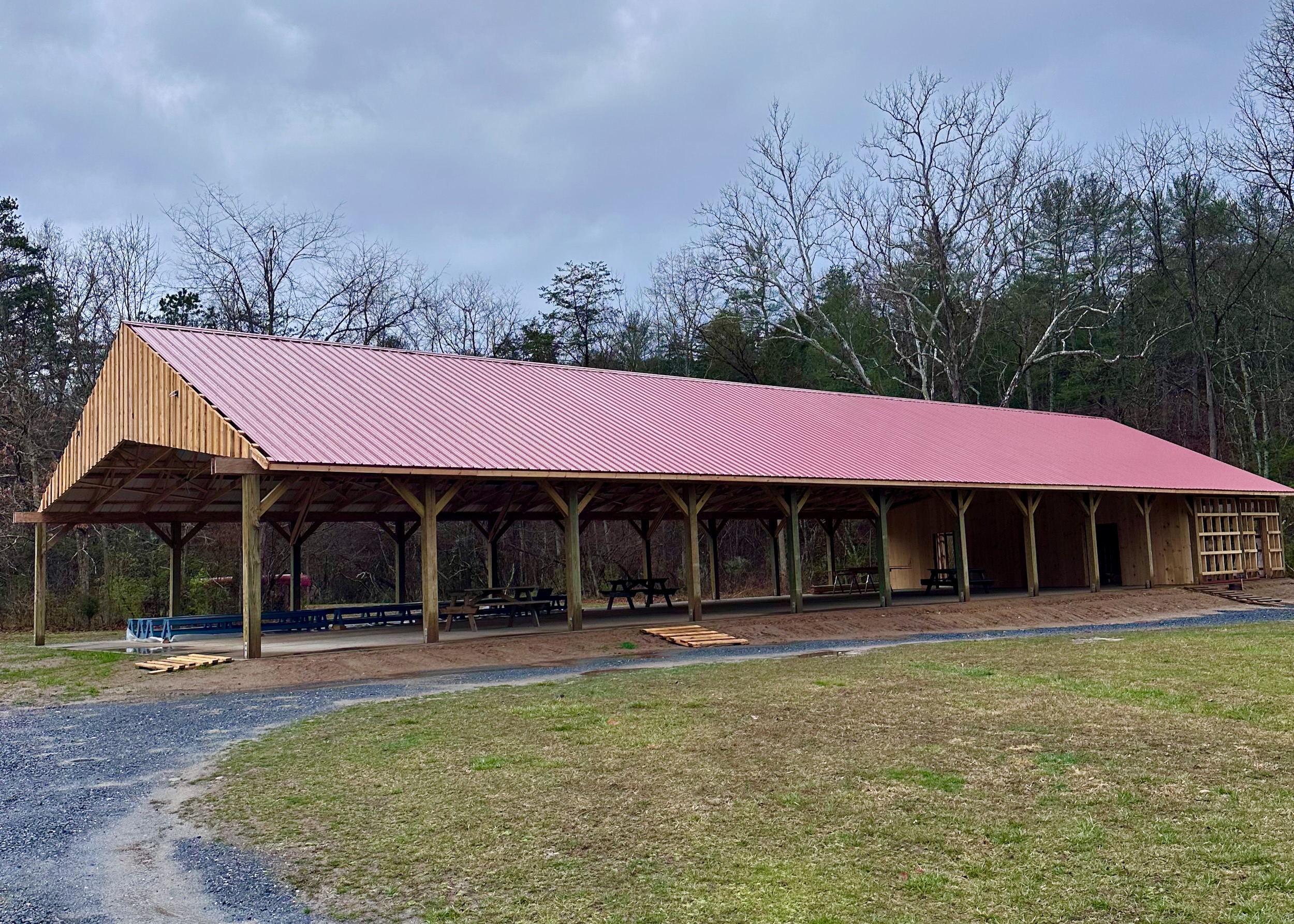 2023 Massanutten Trail Work Party
Last Saturday, 22 volunteers from the VHTRC and the Potomac Appalachian Trail Club (PATC) worked to prepare the the Massanutten trails for this weekend's MMT. The work we put in will also benefit trail users of every type to enjoy. The following people helped out:
Dan Aghdam
Laura Bennett
Lou Brooks
Paul Boisen
Justin Corddry
Stephanie Danahy
Caleb Fowler
Tony Hedlesky
Jon Jester
Gary Knipling
Keith Knipling
Jack Kurisky
Dan Lee
Tom McNulty
Robert Perry
Huanyuan "Wayne" Sheng
Tom Simonds
Chelsea Smith (helped Dan on Sunday)
Brad Sommer
John Stacy
Katie Stollenwerk
Eric Thompson
Dan Aghdam led Lou Brooks, Gary Knipling, and Tom Simonds in clearing 5.8 miles from Camp Roosevelt to Gap Creek, removing two trees and clearing brush. As if he didn't have anything better to do race week, Dan and Chelsea Smith worked an additional four hours on Sunday getting a mess of a tree on the north end of Short Mountain.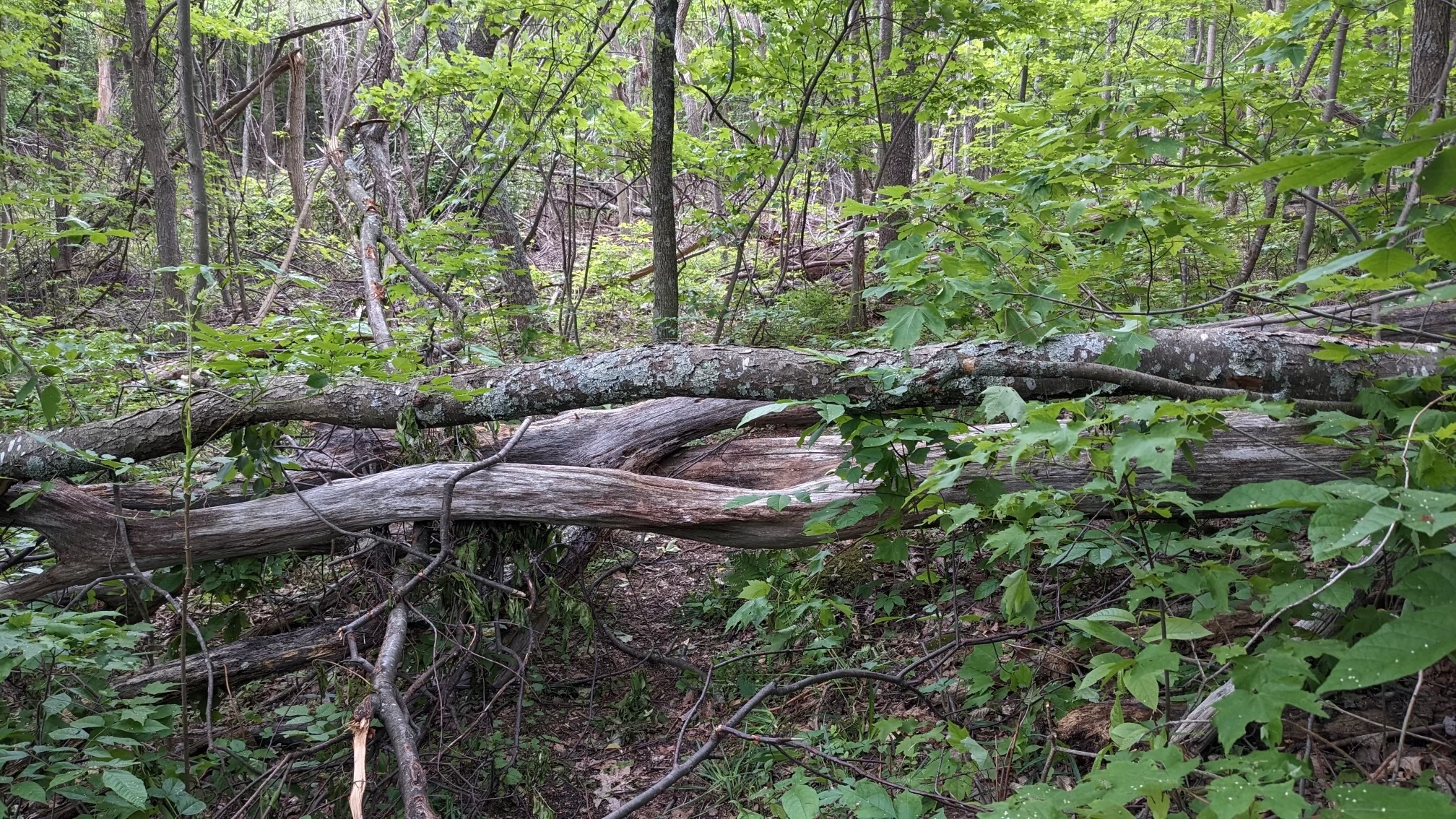 John Stacy led a crew consisting of Justin Corddry, Stephanie Danahy, Tony Hedlesky, and Robert Perry. They cleared from Woodstock Tower to Powells Fort for about 6 miles, taking out a few blowdowns. John reported, "Steph had fun working with her chainsaw and enjoyed sharing cookies."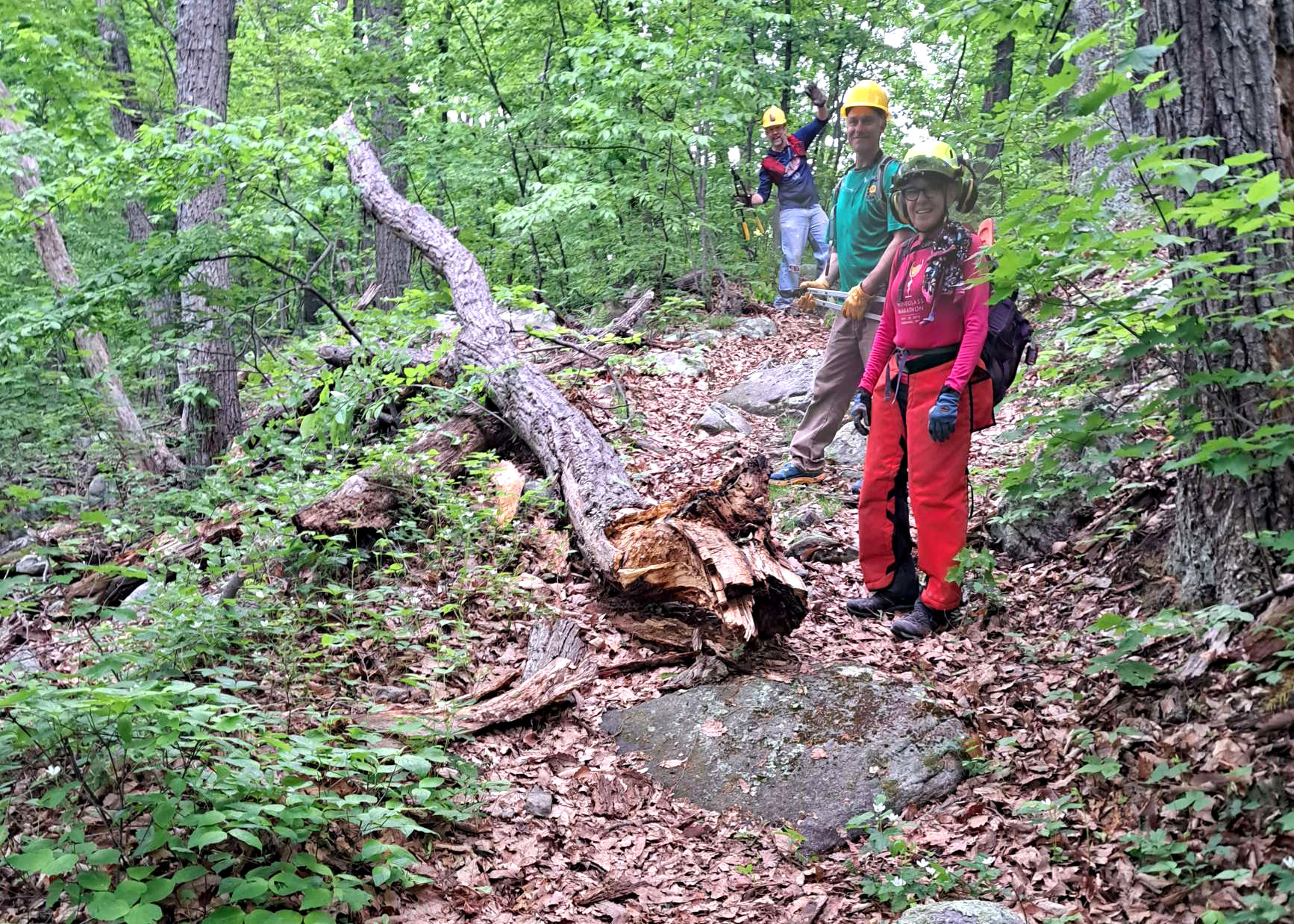 Jon Jester led a crew working from either end of Short Mountain. Laura Bennett, Caleb Fowler, and Eric Thompson also worked on this crew and, collectively, they put in 39.5 hours clearing about 6 miles of trail.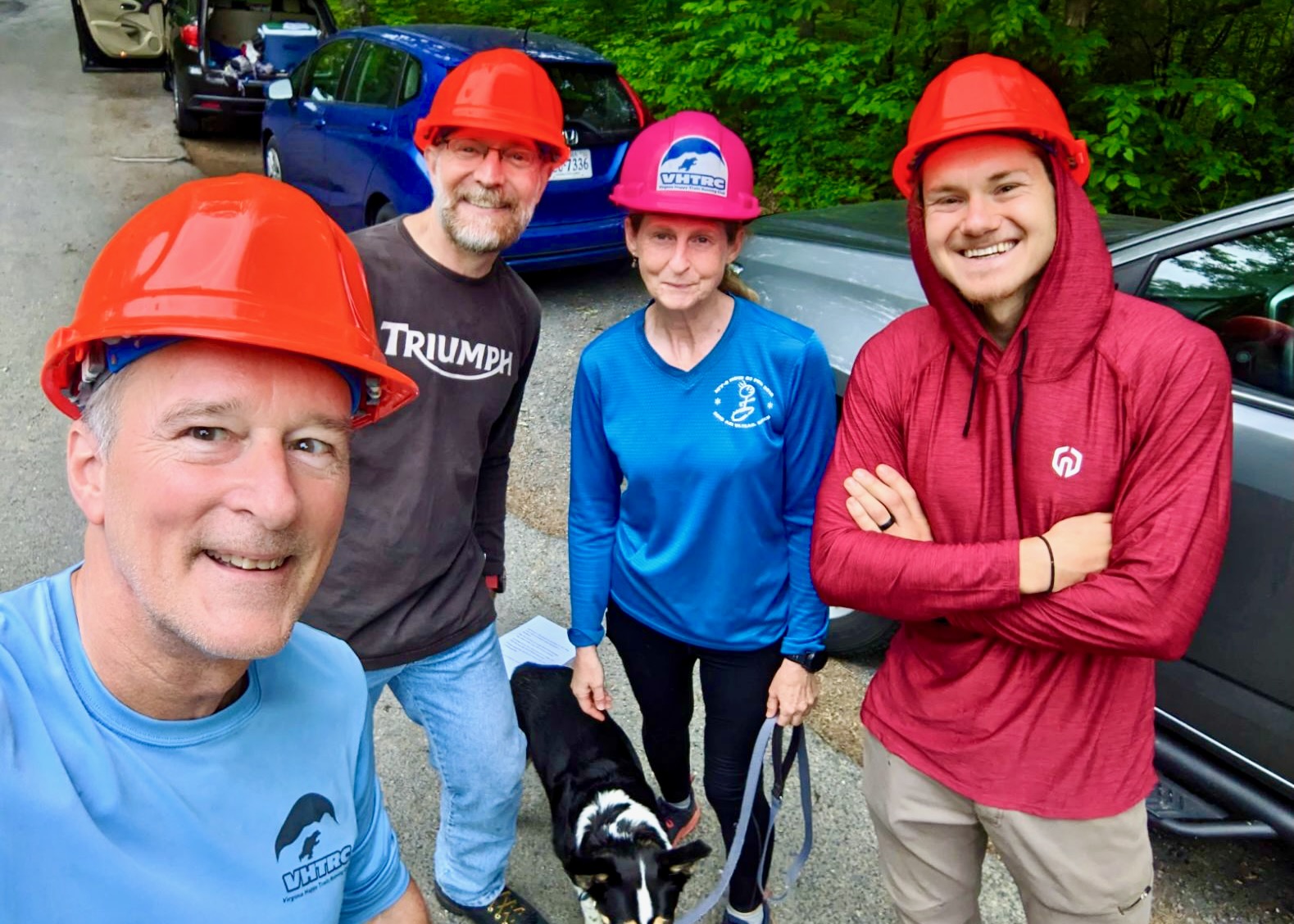 Tom McNulty led Brad Sommer and Katie Stollenwerk taking out downed trees near the bottom of Habron Gap and near the top of Scothorn. They cleared about 3 miles of trail and their crew worked 22.5 hours

PATC trail overseer, Paul Boisen, lead Dan Lee and Wayne Sheng up Browns Hollow and removed eight trees over 3.5 miles in 35 hours of total work.
Keith Knipling and Jack Kurisky cleared the Tuscorara Trail from the Sidewander Trail to Elizabeth Furnace. They removed two trees from that section and a third tree the Massanutten Trail near Signal Knob Parking. Jack and Keith then cleared the trail between Moreland Gap and Short Mountain with string trimmers. In total, Jack and Keith worked 16 hours and cleared about 4 miles of trail.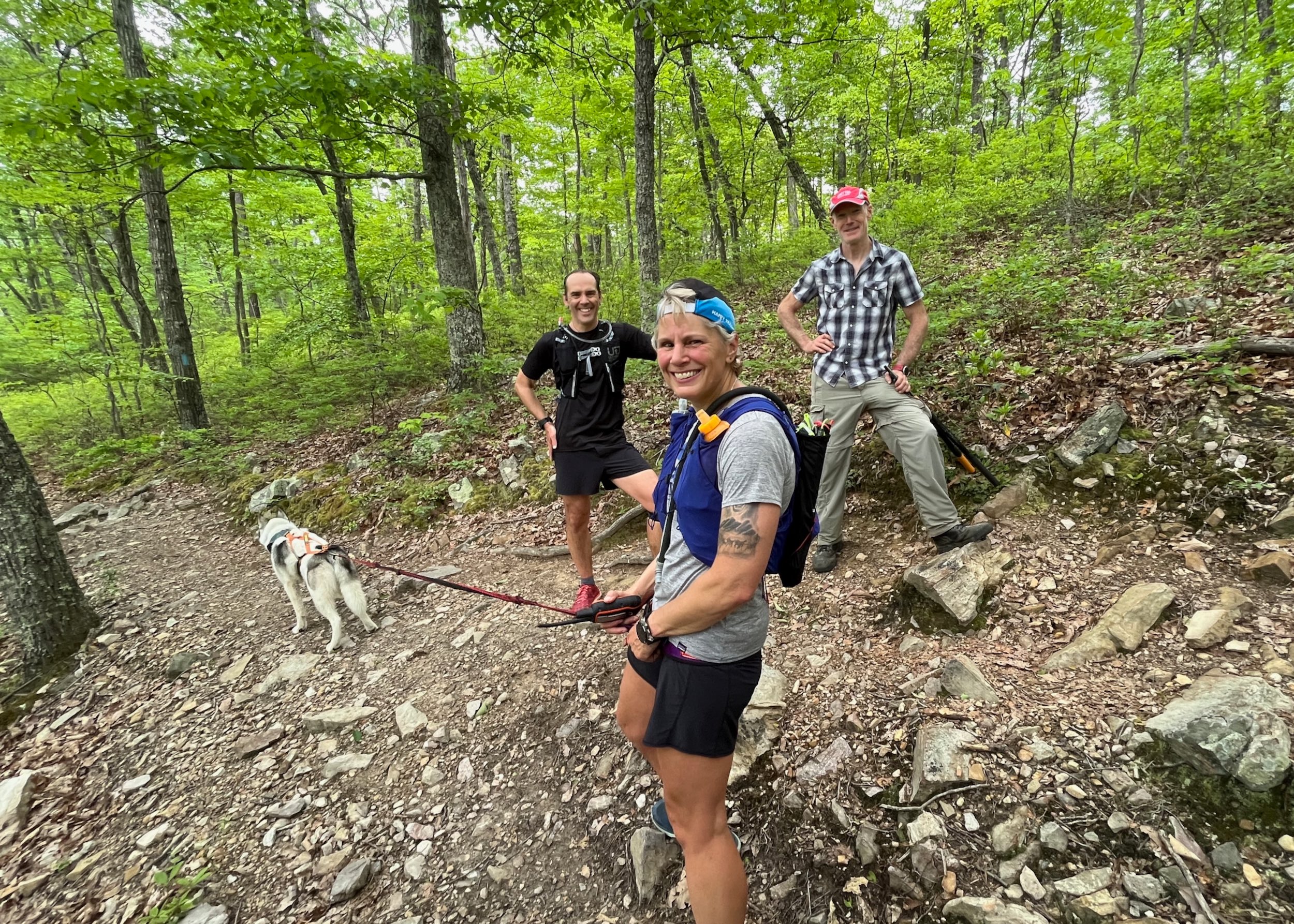 At the end of the day, the VHTRC helped clear more than 23 miles of trail, removed dozens of trees, and contributed 164 hours of labor to our public lands.
---
After the work party, a few trail workers attended the Sun Pavilion Grand Opening at Caroline Furnace Lutheran Camp, the Start/Finish of MMT. The shindig featured barbecue and live bluegrass by Vince May and Friends and the excellent female quartet, The Flybirds.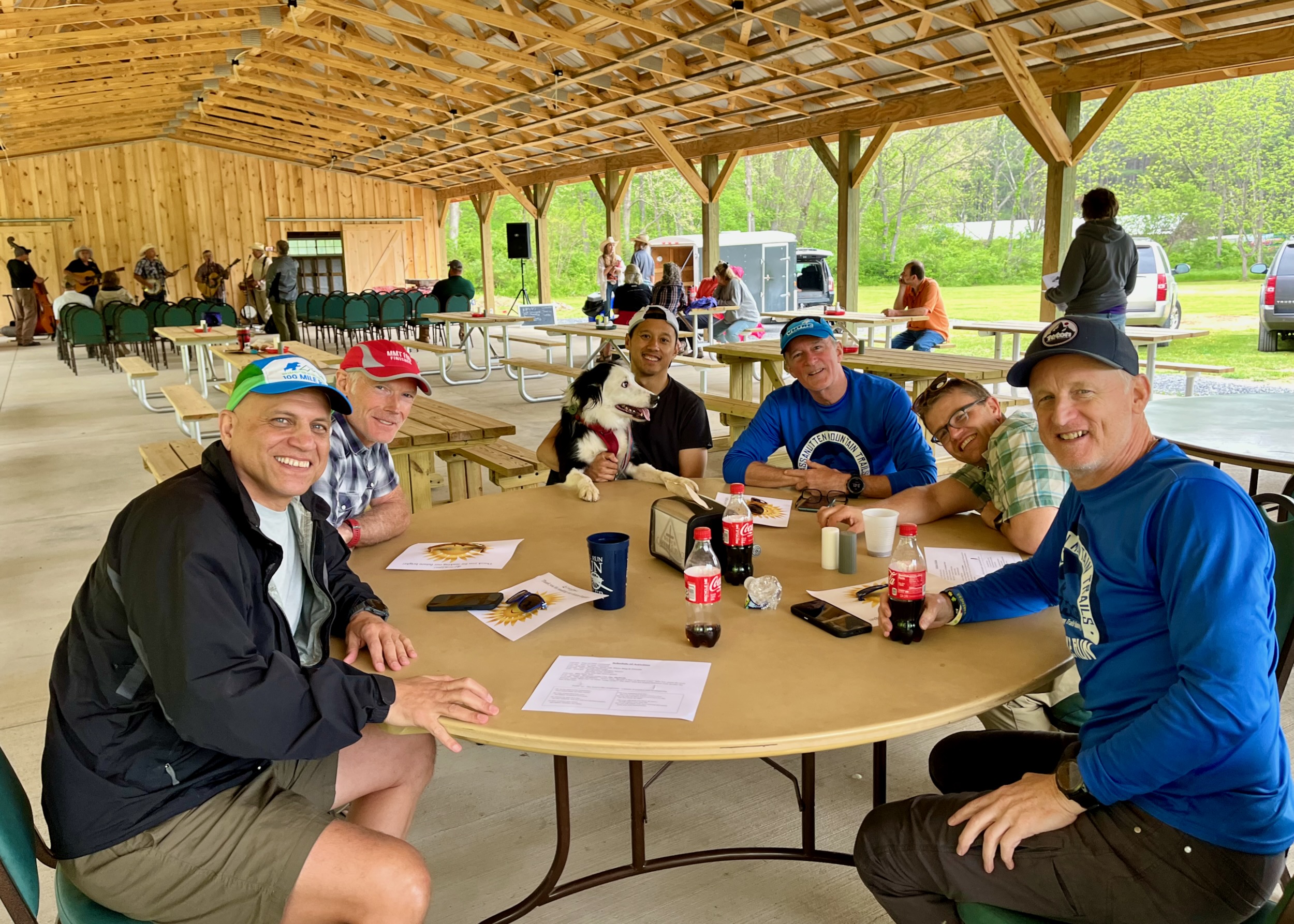 Building the pavilion has been about a 15-month effort, with the VHTRC playing an important role by donating $10,000. Several other club members also made donations. The pavilion will serve campers throughout the year at Caroline Furnace and will also be the new headquarters for MMT.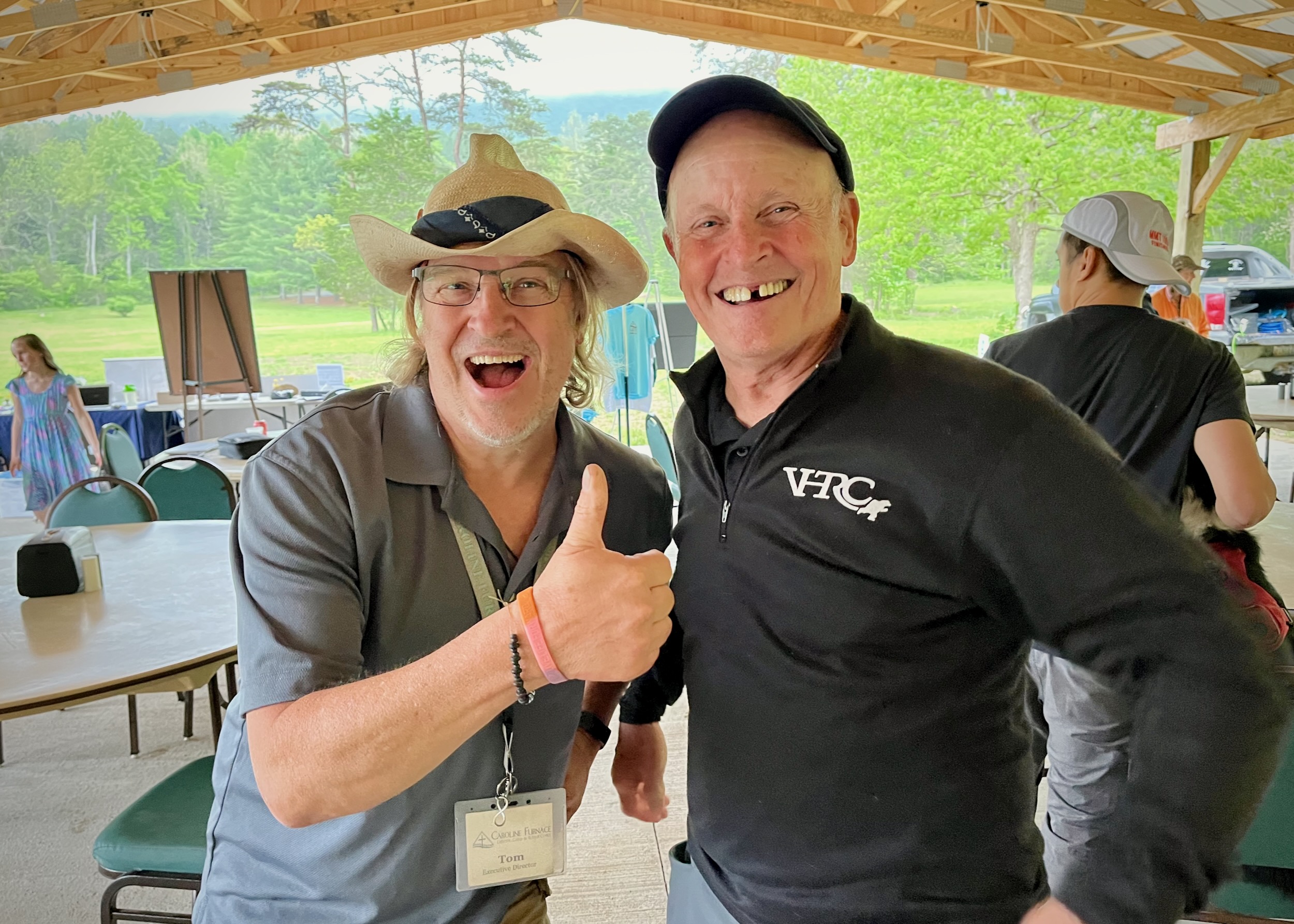 The VHTRC made a difference today.
Photos