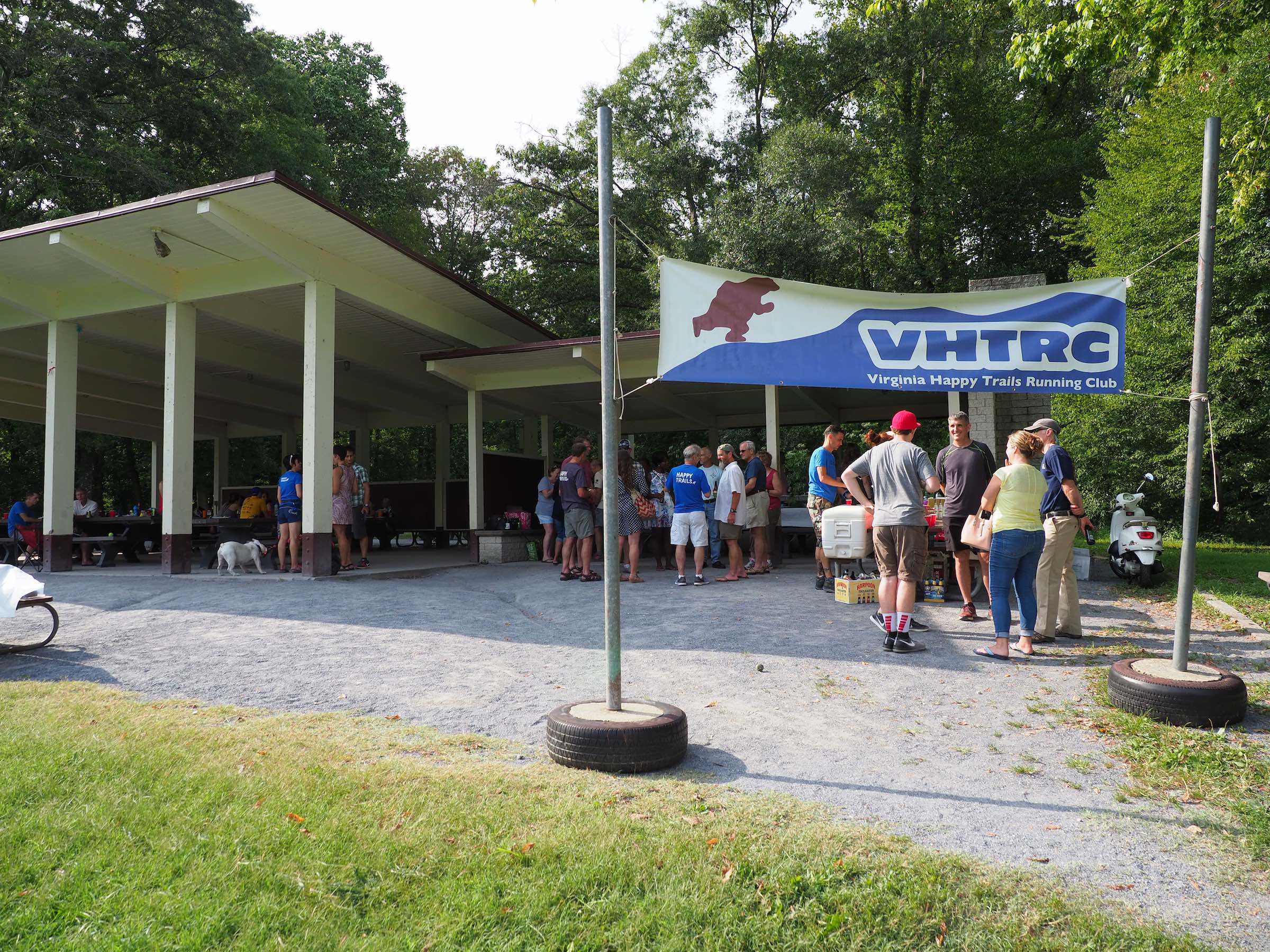 2017 VHTRC Volunteers Party
The annual VHTRC Volunteers Party was held on Sunday, August 27, 2017, at the Carderock Recreation Area near Great Falls, Maryland. Approximately 80 club members and their families gathered, on a bluebird late-August day, to thank and recognize the vital contribution that volunteers make to the success of the VHTRC and its events. Food was catered by The Pita House. Jaret Seiburg led a small group on a run through Great Falls Park earlier in the day.
Thank you, volunteers — we could not have our races, fun runs, or clear trails to run on without you. Happy trails!