2009 Report
January 4, 2009 • Luray, VA
16 starters, 6 finishers
Report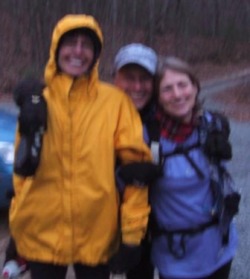 This years Boyer's Furnace 40 mile fat ass had a bit of everything. It started off with a new format going back to a less formal fat ass style run which lead to a lower turn out than previous editions. The RD is a softy and still managed to mark the turns on the course and put aid out in three places. Twenty hardy folks started this years run and enjoyed good weather as the forcasted cold rain never really developed and the sun shined bright for most of the day with temps reaching the 40's. However, the trouble for this years run started before it even began when one runner hit a deer carcass on rte 66 on the way to the run. The run began at sunrise with Sean Andrish and Steve Core going off the front quickly. They stayed in front for four or so hours reaching Woodstock Tower and the 23 mile mark where they would stop. Keith Knipling and the RD enjoyed the Eastern MMT ridge line for a few miles before Keith would badly sprain an ankle for the 2nd incident of the day. Then as they say bad things come in 3's as the most feared event the RD had actually occurred. Amy Agnolutto tripped as we all have on the ridge line at one time or another but she actually fell onto something bad resulting in a huge laceration to her left knee. Quick thinking, good cell phone coverage, good bandanna bandaging, and amazing strength by Amy allowed her to be escorted down off the ridge line to the Knipling cabin where EMS was able to meet up with and attend to her injury. Thanks to all those who kept their heads and helped Amy out. She is all stitched up now and is planning revenge on the mountains soon.
With the injuries and excitement only two runners managed to complete the entire 40 miles this year. Andy Anderson finished in 10 hours after doing the 31 mile version the last 2 years. Two of Amy's escorts off the mountain managed to get in 35 miles, while one MMT vet and one newbie to the mountians managed to log 31 tough miles. On the good news front one ultra-couple celebrated the anniversary of their meeting by spending 20+ miles together touring fort valley. All in all it was a fine day, but once again mother massanutten reminded us that the mountains are dangerous places.
Here are pictures of Amy's knee. WARNING, these pictures are graphic and bloody. View at your own risk. The cut and the knee.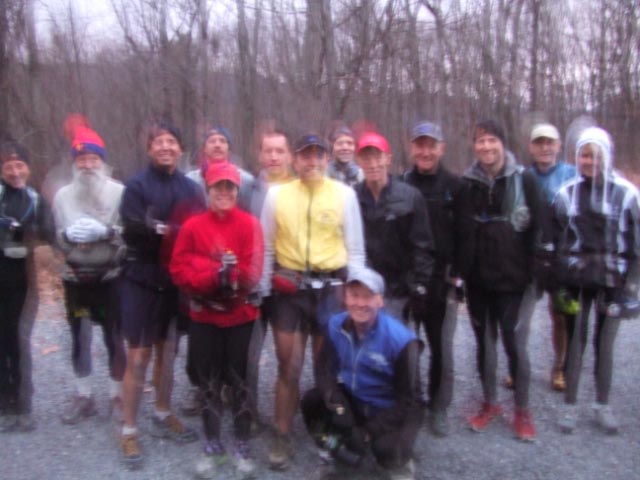 Results
| Entrant Name | Distance | Time |
| --- | --- | --- |
| Greg Loomis | 40 | 9:14 |
| Andy Anderson | 40 | 10:00 |
| Paul Sherlock | 35 | 10:00 |
| Tony Escobar | 35 | 10:55 |
| Mike Broderick | 31 | 7:18 |
| Bobby Gill | 31 | 7:18 |
| Sean Andrish | 23 | |
| Steve Core | 23 | |
| John Nelson | 23 | 5:21 |
| Tom Corris | 17 | |
| Keith Knipling | 17 | |
| Kristin Corris | 17 | |
| Vicki Kendall | 17 | |
| Barb Isom | 17 | |
| Mark Zimmerman | 17 | |
| Caren Jew | 17 | |
Last updated December 16, 2019