Manassas Battlefield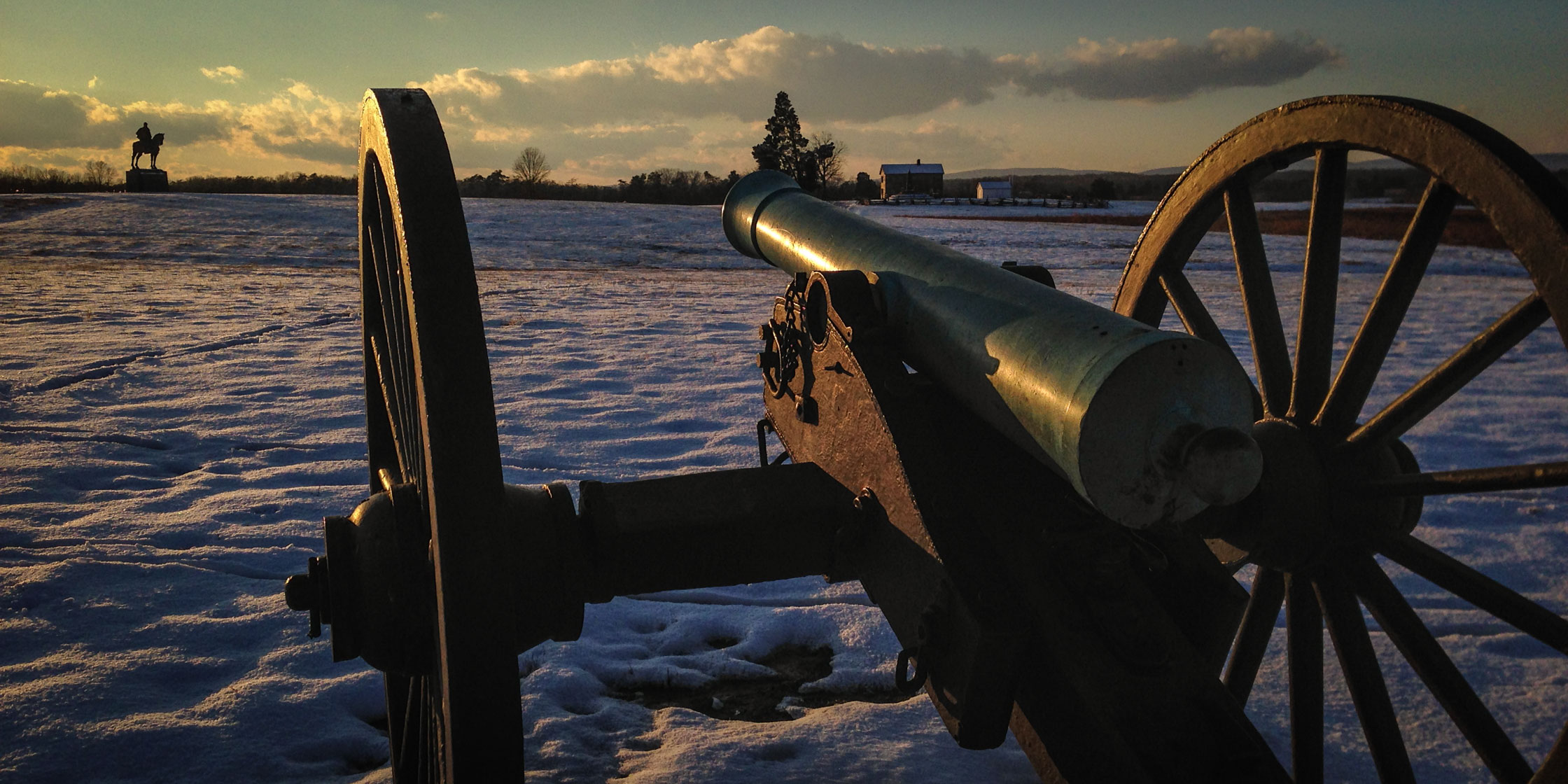 Manassas National Battlefield preserves the site of two major American Civil War battles: the First Battle of Bull Run on July 21, 1861, and the Second Battle of Bull Run between August 28–30, 1862. Today, trails throughout the park enable exploration of the historic terrain where men fought and died more than a century ago. The VHTRC's premiere event, the Bull Run Run 50 Miler, commemorates these battles.
Distance

Running time

Total ascent/descent
Start/finish

GPX file

Print or download

What to wear
Directions
This counter-clockwise loop follows the Second Manassas Trail and the First Manassas Trail around much of the Manassas National Battlefield. Parking is at a (coords: 38.8134,-77.5473 text: lot on the north side of Route 29) near Groveton Confederate Cemetary. The terrain is rolling with few rocks, but can get muddy during winter and spring. Much of the run is in exposed fields and can be hot in the summer. Restrooms and water are avaiable at the (coords: 38.8126,-77.5215 text: Henry Hill Visitor Center).
You may also start the loop at the Henry Hill Visitor Center off of Sudley Road, from the parking lot east of Sudley Road near Matthews Hill, or from a parking lot on the north side of Route 29 near the Stone Bridge.
The run may be shortened by doing only one of the two main trail loops, or lengthened by running them in a figure eight. See the printable map of the battlefield.
Last updated June 16, 2020
What you do is up to you, but you shouldn't rely on these directions alone; they are often not specific enough to navigate by, and may be incorrect or out of date. Review a map beforehand and carry it with you. Tell a friend where you are going and when you plan to return. Do not count on having cell phone service while on the run. The VHTRC is not responsible for your welfare on any of these runs. If you go on one of these runs and get lost, run out of water, get injured, mauled by a bear, or die, or if anything else goes wrong, it's your fault; not ours. You assume all risks here and the VHTRC assumes none at all. Legal issues aside, some of these runs are more remote than others and the VHTRC is not suggesting that you do any of these runs, unless you are prepared to accept full responsibility for yourself.