Melvin Hazen–Glover-Archbold–Whitehaven–Rock Creek Loop
This counterclockwise loop explores the trails around Woodley Park and the National Cathedral. It's tricky to follow with a lot of road crossings, and a bit of pavement at the end.
Distance

Meeting place

GPX file
Directions
From Peirce Mill, take the Melvin Hazen Trail across Connecticut Ave and continue to Reno Rd. Take Reno to Van Ness St and follow that uphill across Wisconsin Ave. Continue for a few blocks before picking up the Glover-Archbold Trail. Take Glover-Archbold south to the second intersection with the Whitehaven Trail. Take a left onto Whitehaven and follow through Whitehave Park. Cross Wisconsin Ave and continue on Whitehaven Trail through Dumbarton Oaks down to Rock Creek. Follow Rock Creek upstream and emerge onto a paved bike path near Woodley Park and the Taft Bridge. From here follow the paved bike path back to Peirce Mill.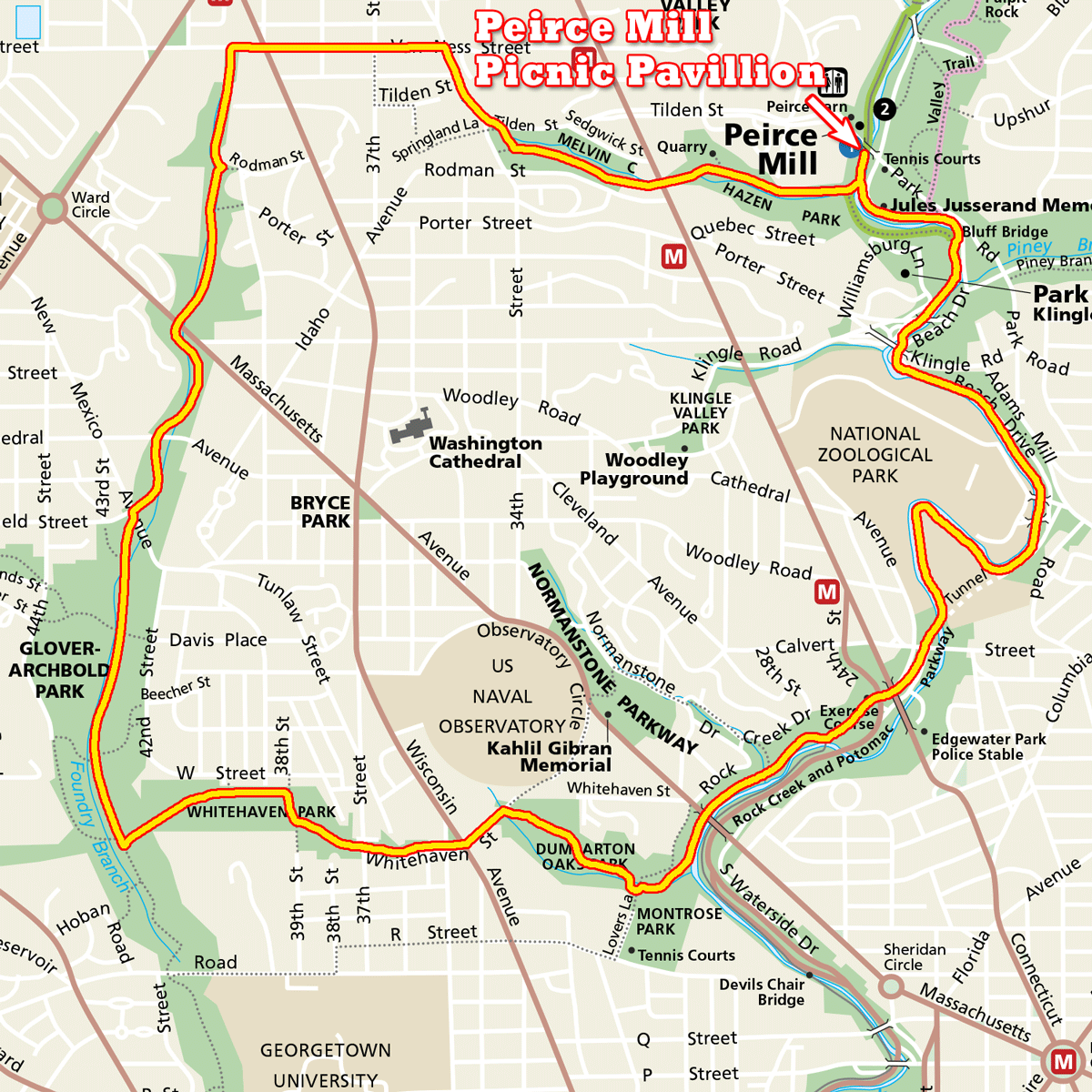 Click on map to enlarge
Last updated January 22, 2023