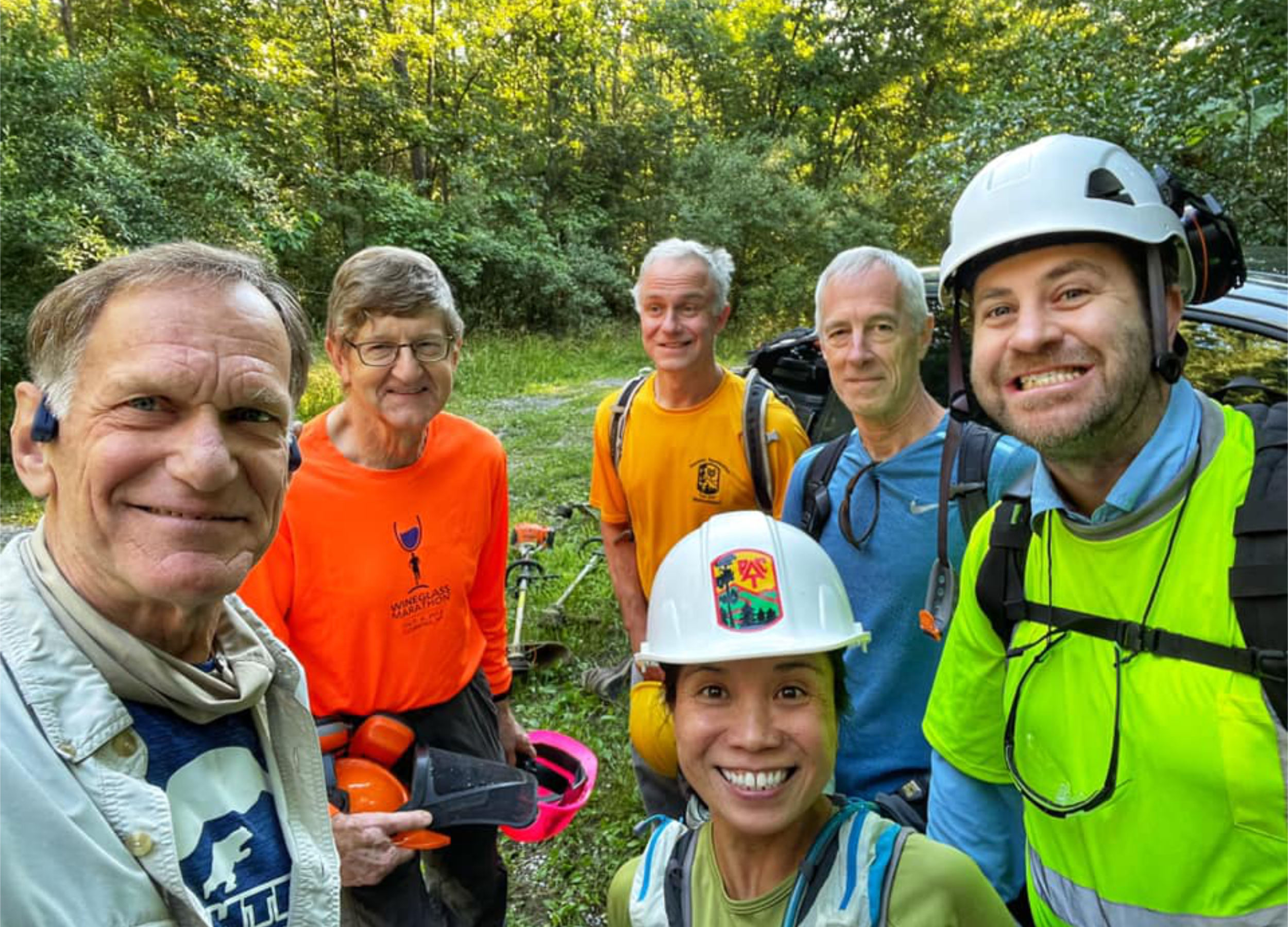 Trail-work trifecta in the Massanuttens
The VHTRC led three work trips in June, clearing trails in the George Washington and Jefferson National Forests. Over three days, 18 volunteers contributed 153 hours of work.
On June 12, Anstr Davidson, Quatro Hubbard, Brett Martin, and Sheila Vibert trimmed undergrowth and cleared several trees from the southern half of Kerns Mountain.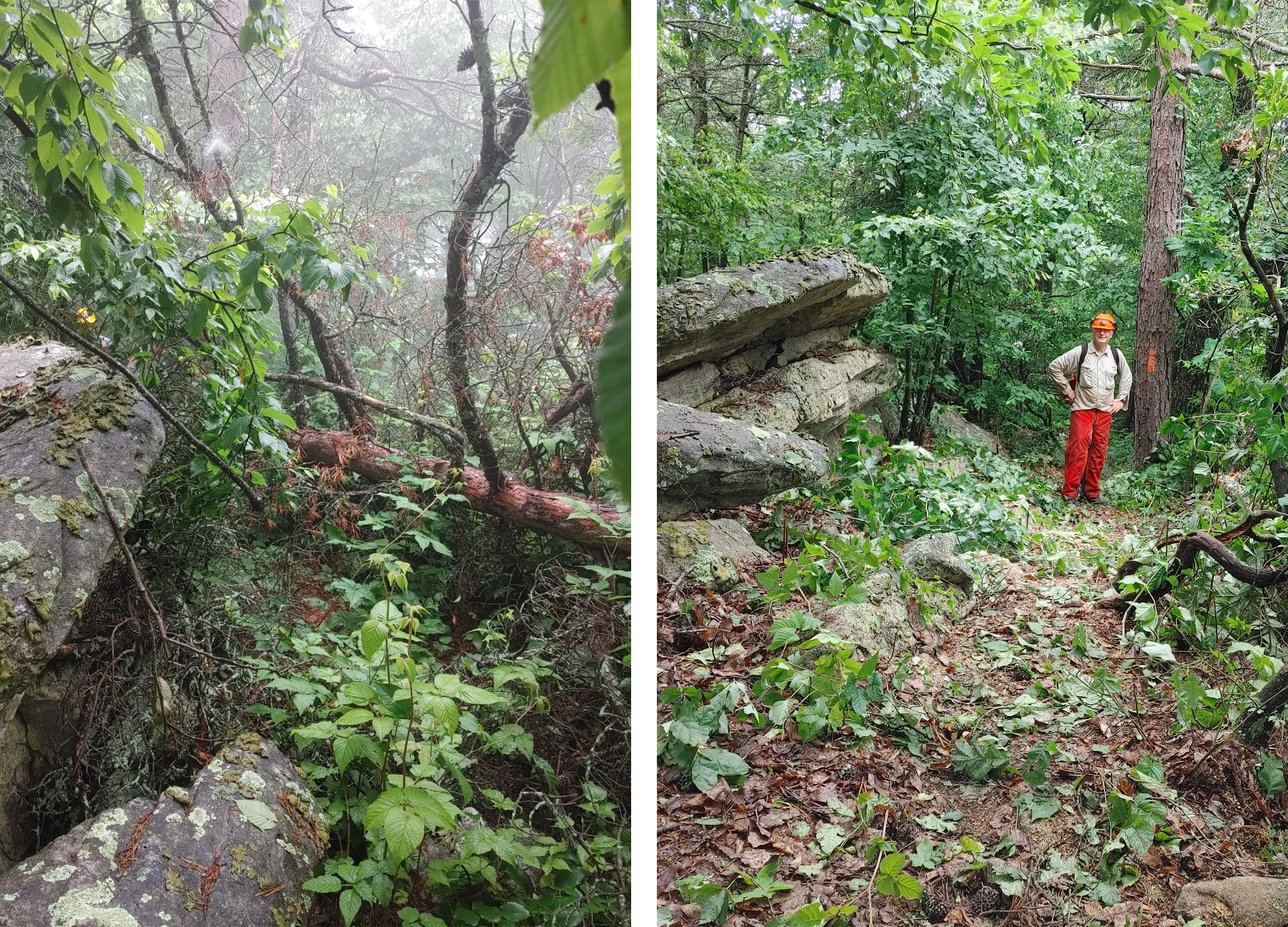 On June 24, Justin Coddry, Bob Gaylord, Cherry Grassi, Tom McNulty, Tom Simonds, and John Stacy weed-wacked the trail east of Shawl Gap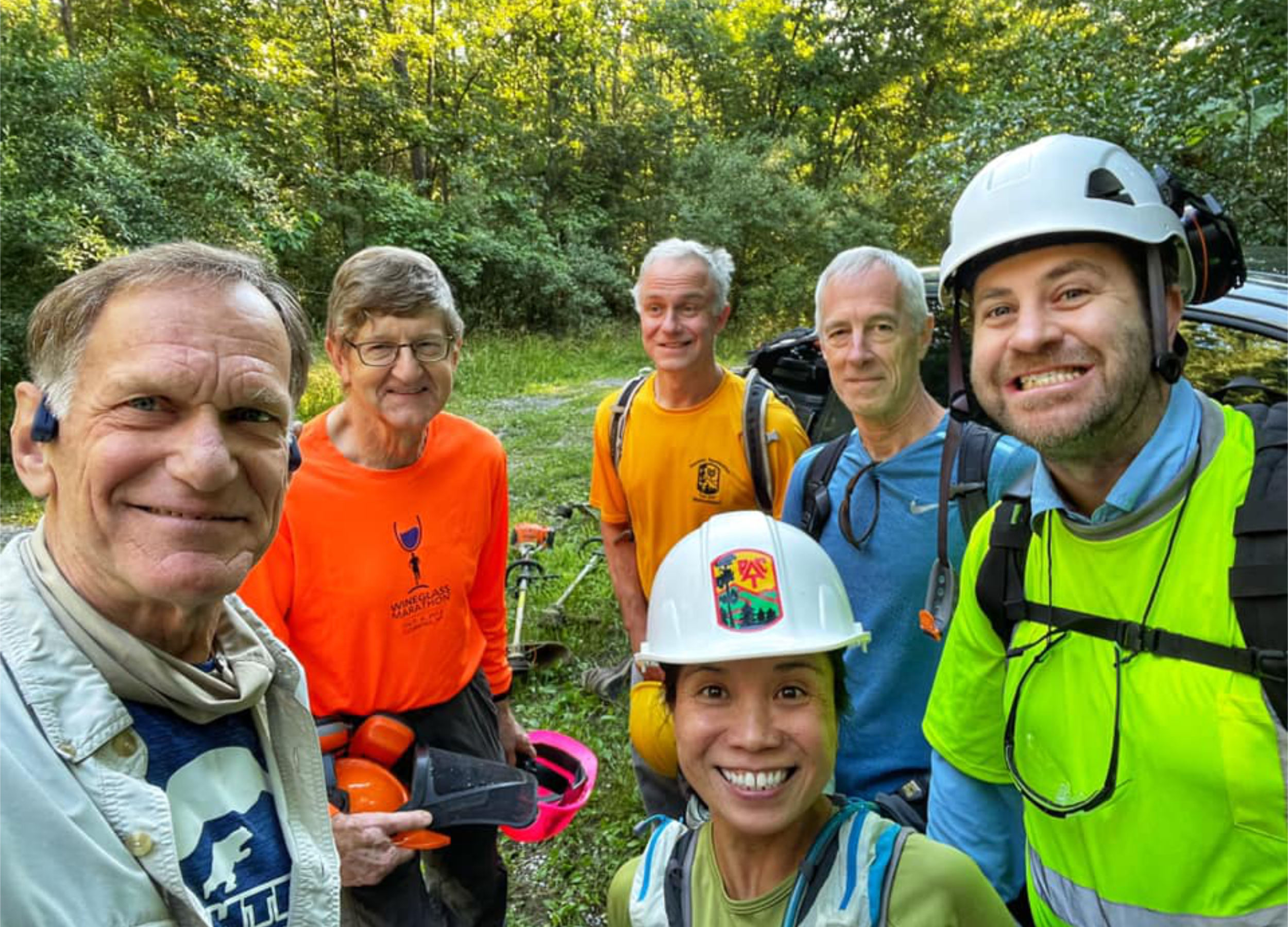 On June 27 Heather Dougherty, Dan Fogg, Daniel Gracias, Cory Johnston, Keith Knipling, Gary Knipling, Dan Rose, and Sammy Rose tackled Short Mountain.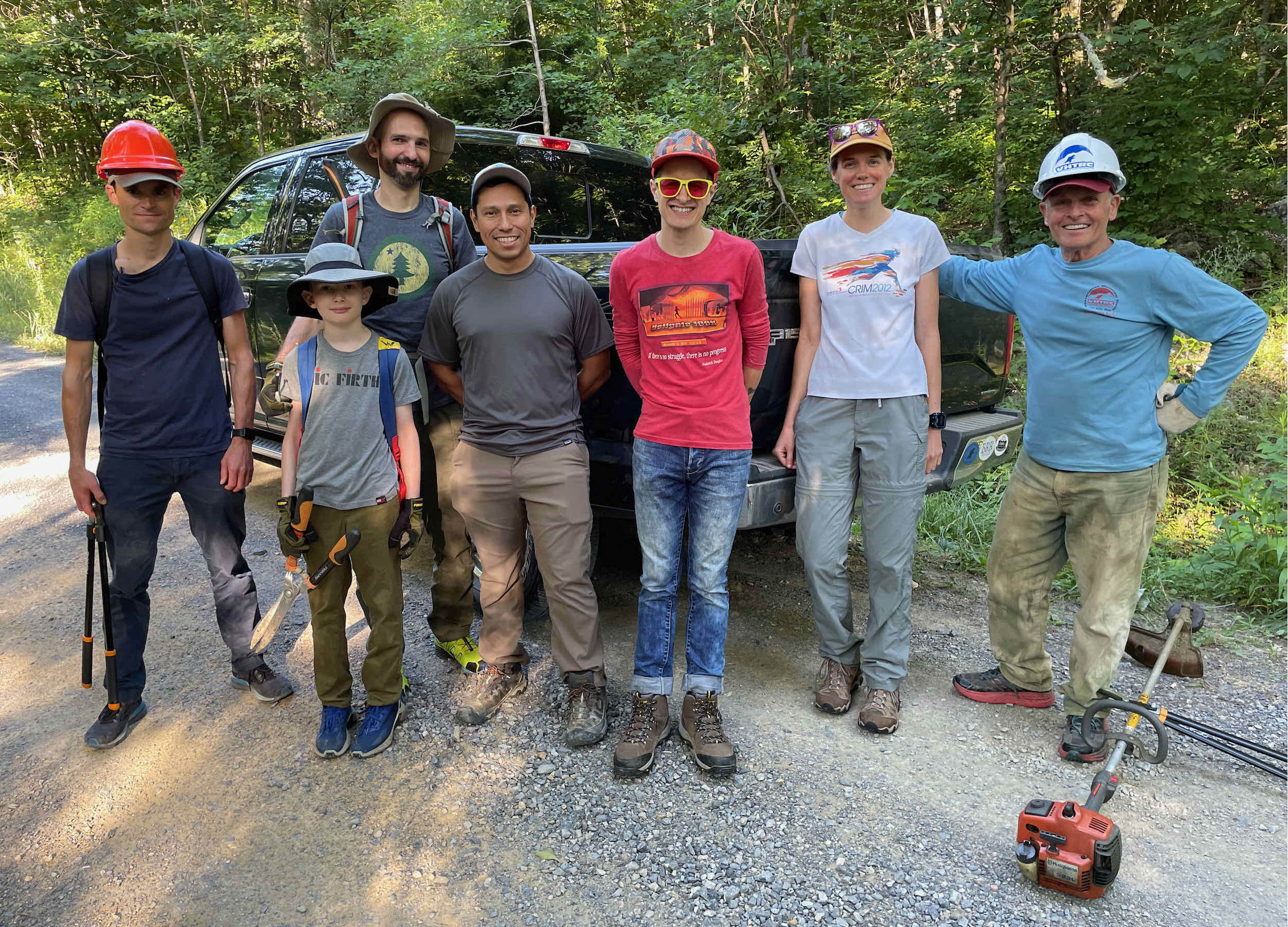 The VHTRC is the official overseer of the Massanutten Trail over Short Mountain (from Moreland Gap to Edinburg Gap) and, in the last month, has also adopted the trail east of Shawl Gap down to Panhandle Road. Trail running is only as good as the trail we run on. Thanks to all these volunteers for making the trails better for all.