Rosalie Demoney - RIP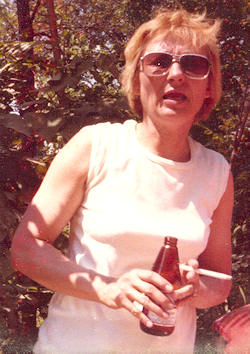 Rosalie Demoney passed away peacefully at home on Friday, August 26. Rosalie was a friend to all of us and the secret behind the success of Ed Demoney, or "Edwin" as she called him.
Services will be held at 11 a.m. on Thursday, September 1, at Cherrydale Methodist Church, 3701 Lorcom Lane, Arlington, Virginia. A reception will follow.
Rosalie supported Ed when he finished the first two Old Dominions in 1979 and 1980. She was there for each weekend when Ed was the race director of the 1985 through 1988 Old Dominion 100 and then again when Ed was the director of the Massanutten Mt Trails 100.
Rosalie hosted what can be thought of as the first volunteer party. She and Ed had a reception for volunteers at their home after the 1985 Old Dominion. That was the first of many times we enjoyed Rosalie's wonderful cooking. Rosalie knew what and how much runners wanted to eat. Back in the day, it seemed we were always at her house enjoying her great cooking.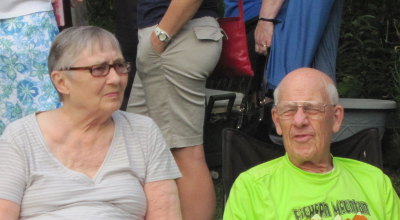 Perhaps the best example of Rosalie's hospitality was at the Trail Run Across the Commonwealth in the 90s. On the third night of the four day event, everyone was back in town. Rosalie would host a party for all and feed hungry runners. It was fantastic.
Rosalie was a loyal friend. She had a wry sense of humor. Rosalie was an important part of the group that began the VHTRC. We will miss her.