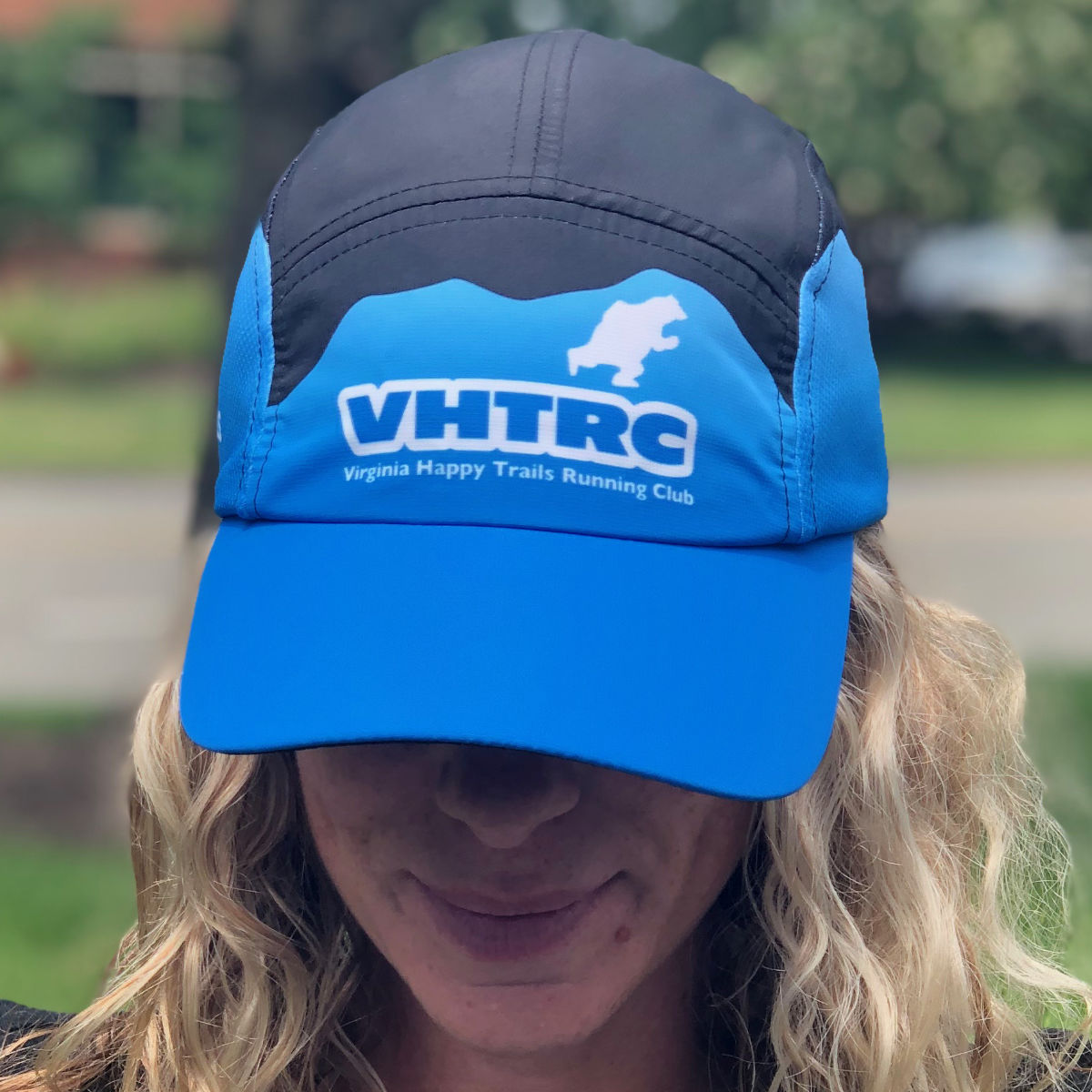 New VHTRC hats and visors
Finally, some good news for 2020. New VHTRC hats and visors, made for us by BOCO Gear, have arrived. Thanks to Chelsea Smith for ramrodding this project (and for modeling the hats below). The hats and visors are $15 each.
Go to the SWAG page to check our current inventory of these new hats as well as our other SWAG.
Quatro Hubbard has the hats and will be bringing them to future VHTRC events, whenever those are.
BOCO Run Hat
Lightweight wicking woven polyester material provides a layer of protection from mother nature on the front and top panels.
Lightweight polyester mesh side panels keep your head cool for the length of your workout.
Soft polyester mesh wicking sweatband on the inside to help move sweat away from your head keeping you focused on the trail or road.
Adjustable back snap buckle with tuck in pocket for any excess keeping the back of your hat tidy.
Updated styling with sublimated designs
Black underside of the bill to reduce glare
Curved bill
One size fits most
Machine washable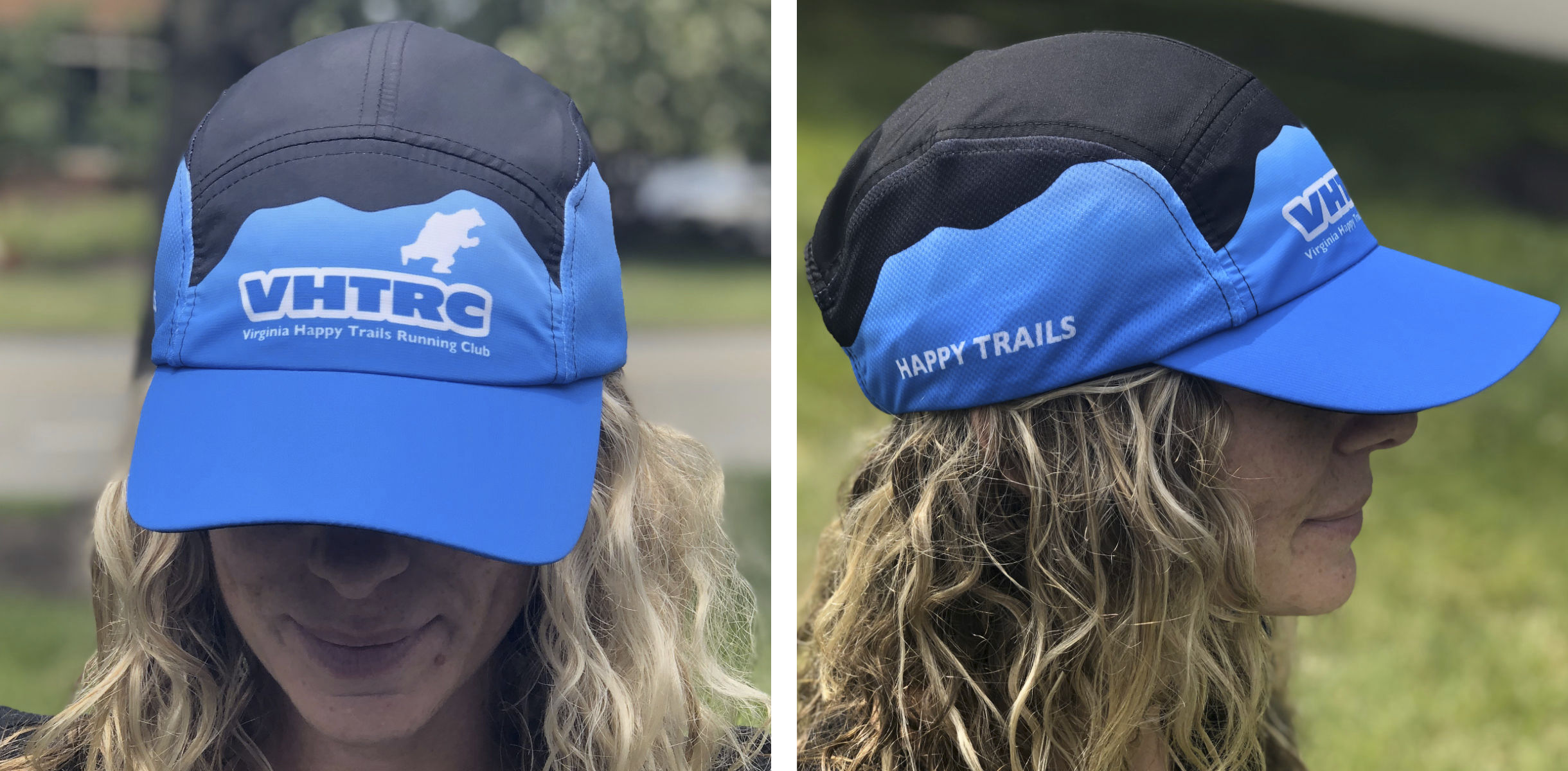 BOCO Running Trucker
5-Panel Construction
Wicking internal sweatband
Laser-cut side and back panels
Adjustable Velcro closure
Stitched design
Curved bill
One size fits most
Hand wash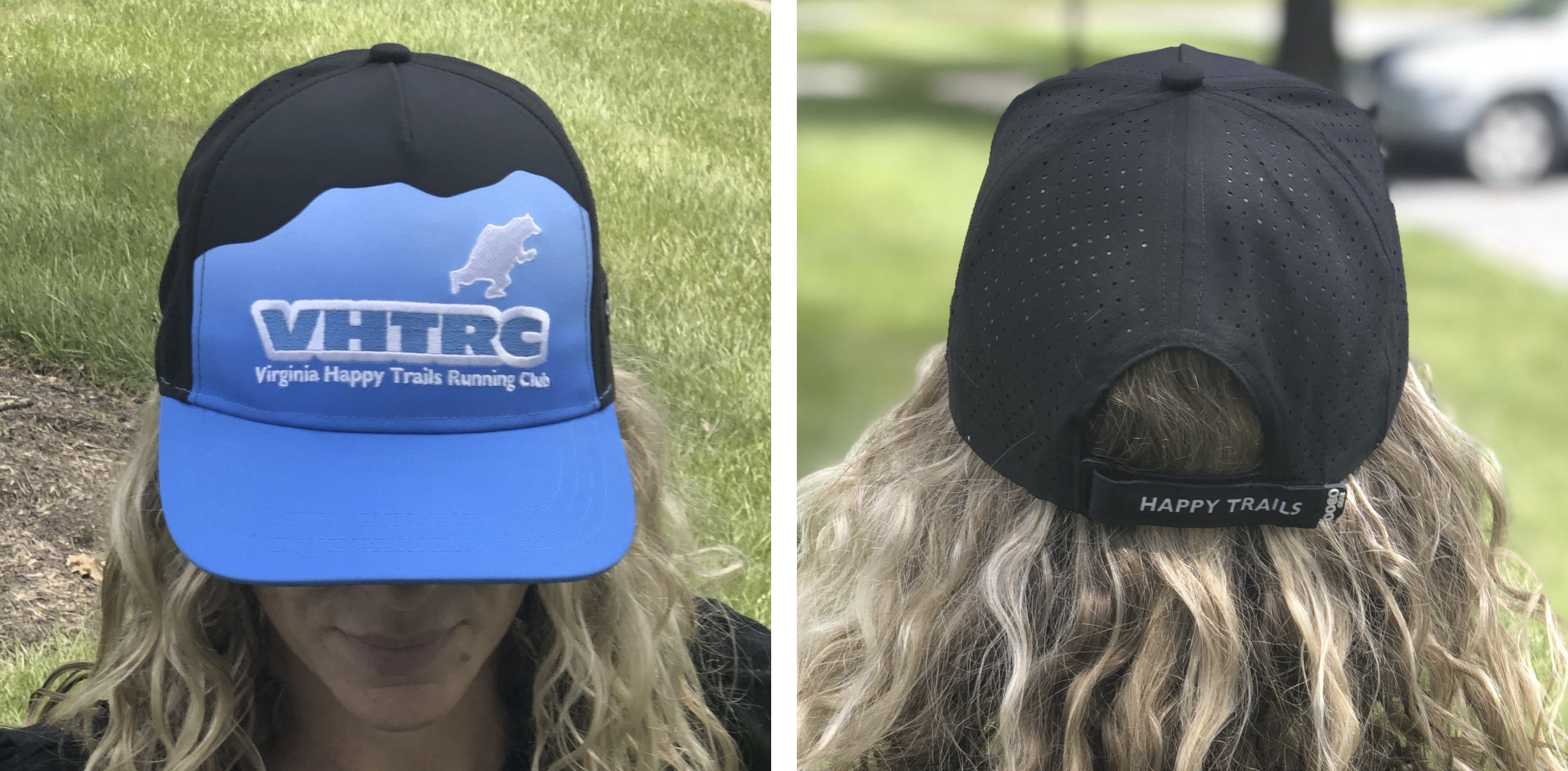 BOCO 360° Visor
Lightweight wicking materials outside
Wicking internal sweatband to move sweat from your forehead
Soft brushed elastic back for comfort and fit
Relaxed fit front panel for a better performance and comfort
Black underside of the bill to reduce glare
Curved bill
One size fits all
Machine washable