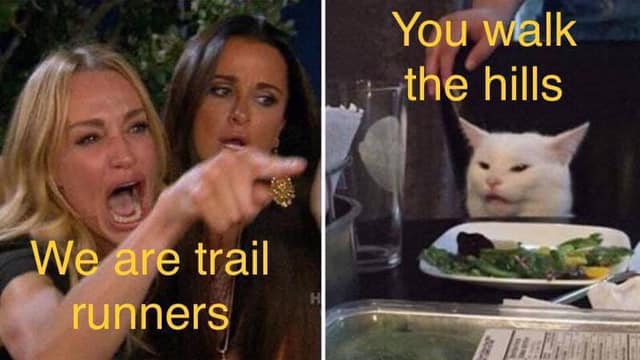 2022 Awards
After a three year hiatus, due to that COVID thing, the annual VHTRC Awards are back!
After the opening week's nominating period for the VHTRC's 2022 awards, the voting period has opened on Tuesday January 10th. The polls remain open until midnight on Sunday January 15th. Only VHTRC members may vote, and each member can vote a single time only. Have fun reading the nominations and making your choices! As always, there is a great slate of nominees from the past year from which to choose.
Then make sure you block off the evening of Saturday February 4th to come out for the Awards Party. This is always a good time, so you know you don't want to experience that FOMO. RSVP here, please.
And again for this year's party, we will be putting together the very popular slideshow spotlighting our member's trail running experiences in 2022! Please submit a photo with a brief write-up explaining the photo (name, event, date, quote, why it's significant, etc…) to Helen MacDermott before January 25. These photos will be compiled into a slideshow to play at the Awards Party on February 4. You can submit photos via email. Or you can email photos as attachments to https://wlu.app.box.com/f/43b9ba573202417e824f4f04eb0f9987
Big thanks to Katie Keier for once again organizing the nominations, the voting and the party! So don't let Katie down - vote, and then come party!