Awards Party Honoring 2009
February 20, 2010 • Cabin John, MD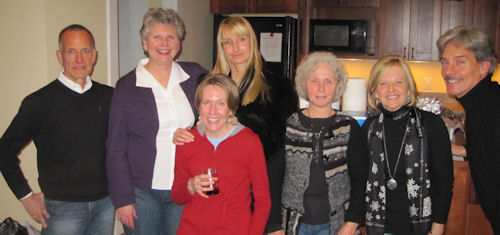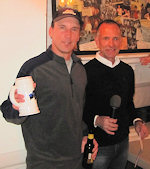 Amy Sproston won the female runner of the year award for the second time in a row. Among her accomplishments were wins at both MMT and BRR. Her BRR win was the second fastest female time on the course.
Sean Andrish won the male runner of the year award for the third time. He had several impressive performances during 2009 including wins at Laurel Highlands and Hellgate.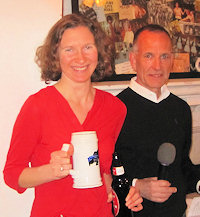 Other award winners included a second win in a row for Vicki Kendall for her 28 hour finish at MMT and a rookie of the year award for Martha Nelson who shattered the course record at the Women's Half Marathon in September.
Karsten Brown was the most improved male while Kirstin Corris and Jen Jacobs shared the female version of that award. Gary Knipling's 100 mile finish at Superior 100 was the male performance of the year. The ambassador was Mike Bur.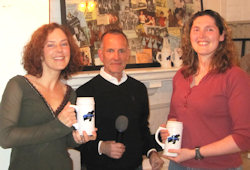 Mike Bailey got the "Next year I'm Not Doing Anything Stupid" Award for his course navigation skills. Wendy Marszalek won the James Moore Award for her generous community service.

And, oh by the way, there was a party. It was a great one with good food and ample "refreshments." A special thanks to Pam Gowen who organized it all. Assisting her were Mike Bur, Brian McNeill, Linda Wack, Quatro Hubbard, Alan Gowen, and several others.
Last updated December 27, 2019