Trail Work
You can't go trail running without trails. As part of its mission supporting trail running, the VHTRC is dedicated to maintaining the local trails for all to use.
Trail work outings
The VHTRC sponsors semi-regular (we're working on getting better) trail-work opportunities. Many of these are in partnership with the Potomac Appalachian Trail Club (PATC).
Watch this space for our next outing. See also prior trail work reports.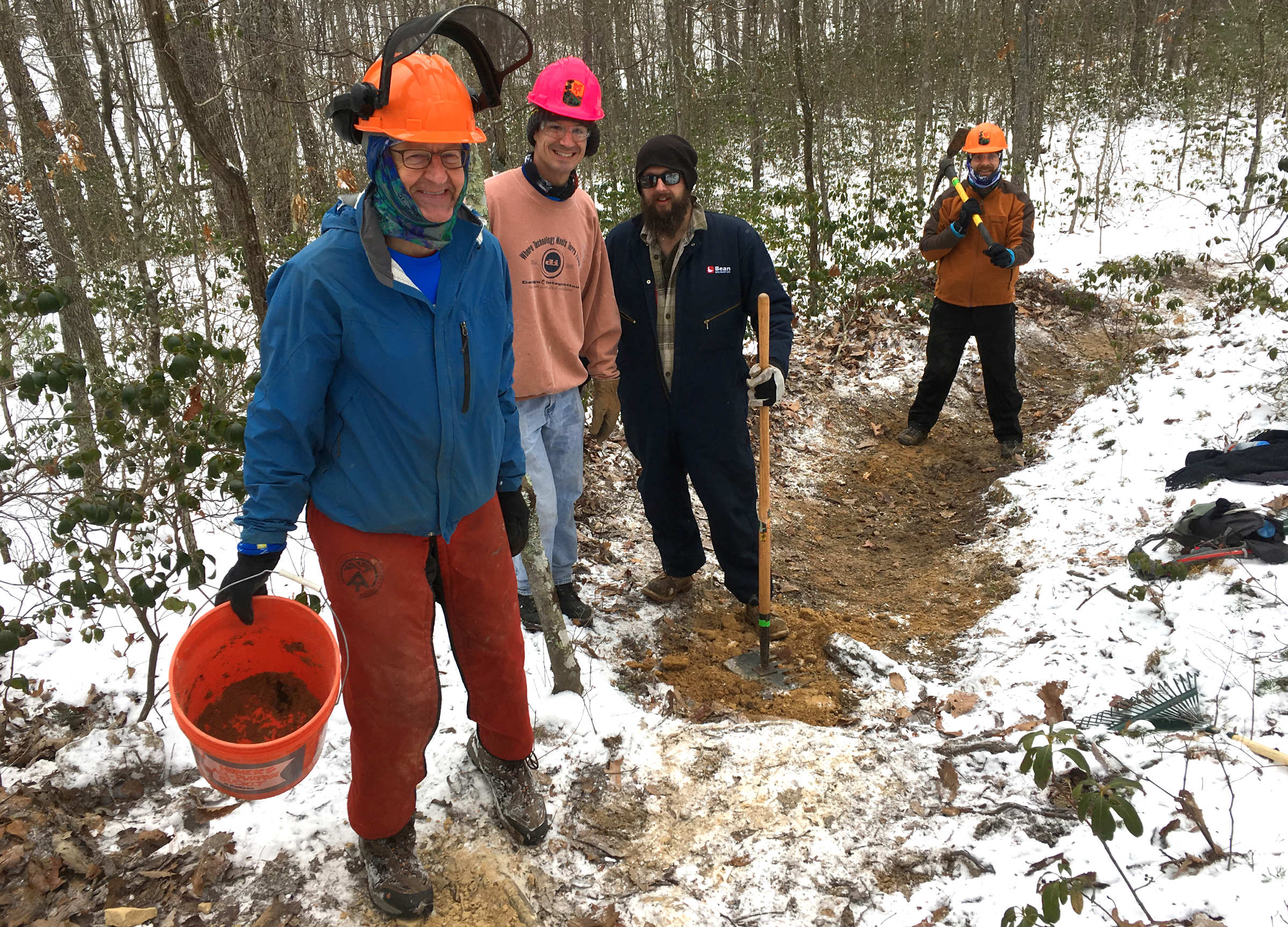 See a downed tree? Report it.
Detailed information on blowdowns is very helpful in planning the work trips to clear the trails and every trail run can be an opportunity to contribute. Workers need to know approximately where the blowdowns are and also an estimate of every tree's diameter, its height above the ground, and whether it is a tangled mess.
Nowadays nearly everyone carries a GPS-enabled smartphone capable of recording geotagged photographs. Taking a photo of any trees you see documents their nature while also pinpointing their location. (Tip: after opening your camera app, wait a bit before snapping the photo to allow the GPS to lock on.)
After you get home upload your photo(s) and a description of what you encountered. We'll make sure the appropriate authorities get the information.
Report a downed tree
RSVP closes Wednesday
Entry for the trail work party will close May 10 at 9pm. Please sign up before then of you wish to participate.