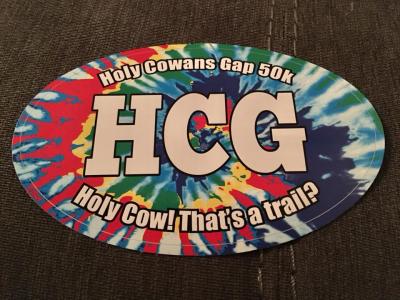 Holy Penultimate Cowans Gap!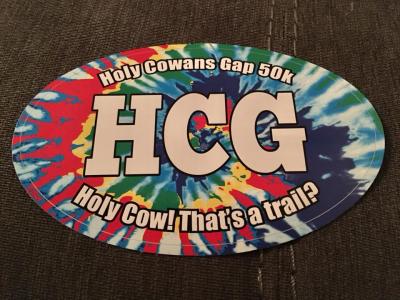 Memorial Day weekends have been noteworthy on the VHTRC calendar for the last decade due to the creativity, generosity and hard work of the Holy Cowans Gap 50k race directors, Alisa Springman and Sue Malone, and their dedicated support crew (most of whom come back year after year to help). After 2020, we will have to find other challenges to occupy the holiday weekend. Next year's race is going to be the tenth - and the final - Holy Cowans Gap 50k. So it will be your last opportunity to pick up this cosmic sticker…
Meanwhile, results from the 2019 race, held on Sunday May 26th, have been posted. Big congrats to race winner George Sefzik, taking his first overall win in a race since he relocated to our area a couple of years ago. Kelly McDonald was fourth overall and first among the strong women's field. Kelly has so many race wins now even she likely has lost count! Well done runners, volunteers and RD's Sue and Alisa!