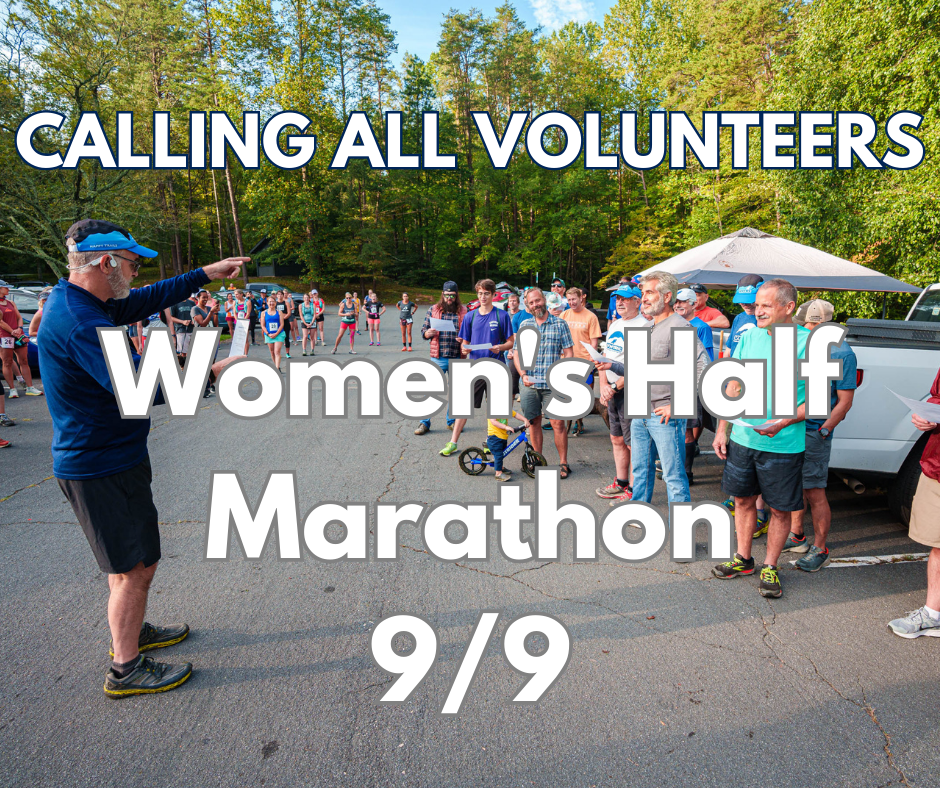 2023 Women's Half Marathon Needs Volunteers
The 2023 Women's Half Marathon is just two weeks away! Volunteers are still needed for registration, aid stations, timing, parking and the finish line. The race is at Fountainhead Regional Park on Saturday, Sept. 9, and all volunteers will be wrapped up by 1 p.m.
Volunteers at the WHM are eligible for FREE club membership! And we're happy to sign any paperwork you need for race volunteer requirements.